Choosing a Nursing Home for Your Loved Ones in Tennessee
Deciding to place your loved one in the care of a nursing home is a difficult decision. In many cases, assisted living is the most practical and helpful option for the sick and elderly. However, friends and family members must be careful about the facility they choose. We have all heard horror stories about abuse and neglect that occurs in certain nursing homes. Nashville, Tennessee nursing home abuse attorneys often encounter families in distress over the improper treatment of their loved ones.
Things to look for when choosing a nursing home in Tennessee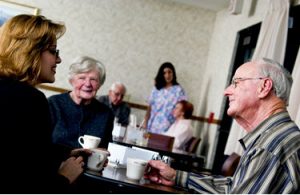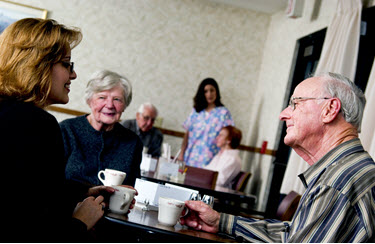 Most nursing homes are loving, caring and clean facilities that offer proper health and wellness care.  You can find the right nursing home by visiting several facilities, talking to the staff and doing some research. When searching for a nursing home, look for the following:
Level of care. What kind of care does your loved one require? Does he or she need 24-hour surveillance or just occasional assistance? Find out what services are available in each nursing home. Most facilities help residents cook, bathe, go to the toilet and get out of bed. Some offer additional services, such as cooking, grocery shopping and paying bills.
Services. Does the home provide physical, occupational or speech therapy? Some locations include religious services, laundry service and social activities. Discover whether there are surcharges for certain services.
Staff. Well-rounded nursing homes have several nurses, a visiting doctor, dental care and a pharmacist on staff. Find out how many technicians are on duty during the day and night shifts. Ask about the ratio of residents to staff.
Safety and cleanliness. How clean are the rooms, common spaces and grounds? Are there any unpleasant odors? Be certain there are adequate wheelchair ramps, emergency exits and call buttons.
Livability. If possible, talk to current residents about the living conditions. Ask about privacy, room size, nutrition and social activities. Are the rooms bright and cheerful? Do residents seem happy and well cared for?
Accreditation. If your loved one qualifies for Medicare or Medicaid, be sure the institution is certified by these programs and licensed by the state.
Before committing to a nursing home, do a quick Internet search of the facility. Read news articles or any public legal information regarding the home. If suspect your loved one is the victim of Tennessee nursing home abuse, contact an attorney immediately.
If you suspect nursing home negligence or abuse in Tennessee, call us immediately.
The Rocky McElhaney Law Firm has years of experience fighting against nursing home abuse and negligence. We work diligently to get justice for your loved one in cases of abuse and neglect. If you suspect your loved one has been injured or suffered due to nursing home negligence or abuse, call our Tennessee nursing home negligence lawyers today for a free consultation at 615-425-2500.