Half of the Defective Takata Airbags Still Need to be Replaced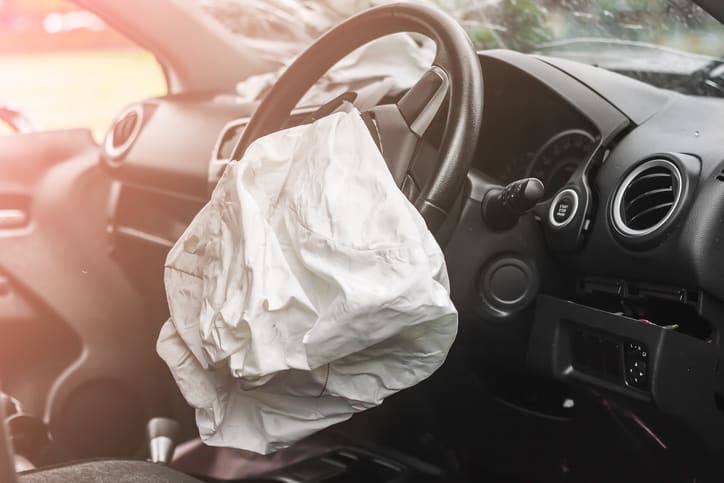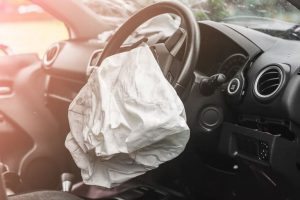 More than half of the approximately 42 million defective airbag inflators recalled by auto parts manufacturer Takata have not been replaced and they are still inside of millions of cars that are traveling the highways and local roads throughout the United States. The defective airbag inflators can explode and have caused severe injury to 180 people and 13 deaths to drivers and passengers, but automakers have been unsuccessful at encouraging consumers to get their potentially destructive airbags replaced. A story in the Detroit News reports that automakers now have enough replacement parts to do the free repair, and in some cases, are going door-to-door to track down the owners of cars with recalled airbags.
Consumer safety advocates are claiming that auto makers need to do more to convince owners of the danger of not getting the defective airbags replaced. They are also pointing the finger at the National Highway Transportation Safety Administration (NHTSA), which has been without a leader since President Trump took office, because they are not doing everything they can to make auto manufacturers more accountable.
What should you do if you still have a defective Takata airbag in your vehicle?
The NHTSA has these tips to keep consumers informed about the recall:
Visit gov and find out if your vehicle is under recall by doing a search on the VIN number
If your vehicle is subject to the recall, bring it to the dealer and have the free repair made
Sign up for push email notifications at NHTSA.gov so you will be informed of any future recalls
The NHTSA has recently made changes to its website that helps consumers get current information as quickly as possible, and they have added new search functions. NHTSA researchers believe that the Takata airbag recall is not only the largest in the United States, but it might be the largest recall ever of U.S. consumer product recalls.
Appealing to consumers to comply with the Takata airbag recall
A woman who was seriously injured when a defective Takata airbag explode in a crash in 2013 is helping Honda to persuade consumers to get the dangerous parts in their vehicles replaced. Stephanie Erdman, a U.S. Airforce officer came close to losing her rights eye when the inflator in her 2002 Honda Civic exploded in a crash. She is telling her story in Facebook videos targeting Honda vehicle owners who have not yet gotten the free replacement air bags. Erdman said in a story in the Japan Times, "I feel like there needs to be a real sense of urgency on the part of anyone driving these cars. I don't want them to have to go through what I went through." Honda was Takata's largest customer, and all but one of the deaths have happened in Honda vehicles according to Japan Times. Honda says that it has made 150 million attempts to reach the owners of vehicles subject to recall.
The massive recall forced the Japanese auto parts manufacturer into bankruptcy. The company pleaded guilty to fraud and is paying a $1 billion fine for concealing the defect that affected millions of airbag inflators.
If you or someone you care about has been injured when a defective Takata airbag exploded, you may be able to take legal action to recover compensation for your injuries and losses.  A Nashville car accident lawyer from the Rocky McElhaney Law Firm can help.
At the Rocky McElhaney Law Firm, we take every injury seriously. Our Gladiators in Suits fight to get clients in Nashville, Hendersonville, and Knoxville compensation for pain and suffering, medical bills, and lost wages. To speak with one of our Nashville car accident attorneys, please call us at 615-425-2500 or complete our contact form for an appointment.