A New Spinal Cord Implant Treatment is Helping Paralyzed Patients Walk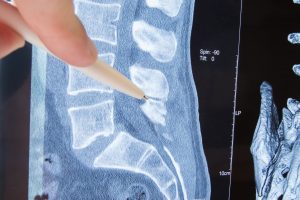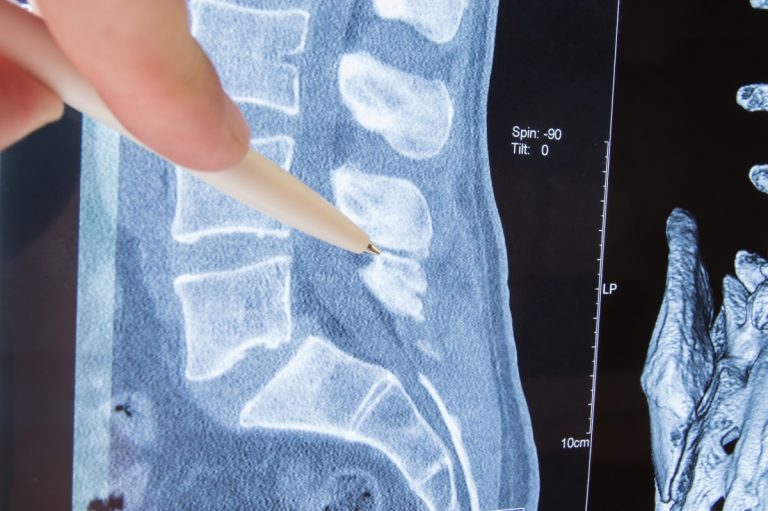 Renewed hope has been given to patients suffering from paralysis from the chest or waist down. Some patients are able to take some steps, stand, and, in one known case, walk with a walker after undergoing the treatment.
The treatment involves implanting epidural stimulators that provide "electric impulses to the lower spine." The stimulator is just one part of the treatment; patients also need to participate in an intense rehab program. One patient needed 278 sessions. The aim of the treatment is to "sync up the brain's intention to walk with actual movement of the limbs."
The treatments aren't a guarantee. Those patients who have been helped by the treatment have only been examined for up to four years after their spinal cord injury. It's not certain the treatment will work long-term.
The program does offer hope, though. Many patients had been told there is no hope that the spinal cord can rejuvenate itself in some way. Doctors at the Kentucky Spinal Cord Injury Research Center at the University of Louisville stated that two of their patients were able to take steps, and two were not able. The BuzzFeed News report disclosed other researchers at various hospitals and research clinics, including the University of Louisville, are finding encouraging results. The Louisville researchers found that four of their patients had improved results.
Some success stories
The most successful result so far is that of a 23-year-old woman in Florida who is now able to turn the implant on and use a walker to move about her home. She claims that she's figured out how to make the stimulator work for her. A car accident left the previously athletic woman paralyzed her from the chest down, though she did still have some feeling in the lower part of her body. She went through 81 sessions of rehab and even worked at the rehab center four hours per day, five days a week. The woman says her stimulator is controlled by a device placed in her abdomen. She "can place a magnet on her abdomen and select different programs such as standing, walking, or controlling the trunk of her body."
Another patient, a 35-year-old male from Louisville, Kentucky, has seen results after 278 sessions during a two-year period. While he can't use a walker, he is able to take steps with the help of trainers, or by holding the hand of someone on each side.
Researchers at the Mayo Clinic in Minnesota say they're not sure why the spinal cord stimulation is working. They theorize some patients may have residual fibers in their spine.
The stimulators are doing more than helping some patients walk, too. They are also assisting with bladder, bowel, and sexual function. Researchers now want to examine what affect the stimulator treatments has on the heart, as well the control of a patient's blood pressure.
It's essential to understand which treatments and therapies can reasonably help, because once a victim settles his or her case, or receives payments after a jury award, the medical costs can't be renegotiated or relitigated. The Gladiators in Suits at the Rocky McElhaney Law Firm work to keep abreast of the likely medical care victims will need for the rest of their lives. We're here to educate you on what to expect. We're here to fight for you.
To make an appointment with an experienced Nashville spinal cord injury attorney, please call us at 615-425-2500 or complete our contact form. We have convenient offices in Nashville, Hendersonville, and Knoxville, and work with clients throughout Tennessee. We also make home and hospital visits if you are not mobile enough to come to one of our offices.