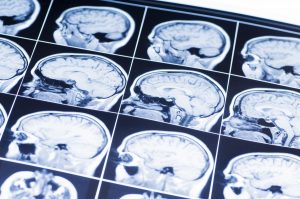 Brain injuries can happen for many different reasons: a car accident, a construction fall, a falling object, or an explosion, just to name a few. Traumatic brain injuries (TBIs) can devastate the lives of not only the victim, but also the victim's loved ones and caregivers. Many TBI victims suffer physical, cognitive, and emotional difficulties. Often, accident victims who develop a TBI need to work with many different doctors and health providers.
Every TBI is unique, though there are some common types. Understanding the type and severity level of the TBI helps doctors, psychologists, and others provide the right treatments and care.
The Brain Injury Institute of Utah classifies TBIs as follows:
Concussion
A concussion occurs when the brain suddenly shakes violently. A trauma typically causes the brain to move about, which can cause blood vessel damage, nerve injury, and bruising. A seemingly simple whiplash injury from a rear-end collision can cause a concussion. Many TBI victims suffer a concussion, even though some never lose consciousness.
Signs of a concussion may not appear for days or weeks. Symptoms can include dizziness, confusion, slurred speech, blurred vision, ringing in the ears, among others. Concussions sometimes may be diagnosed by an imaging test such as a CAT scan, however, many concussions do not appear on these imaging tests. Often, the way a person reacts to various stimuli indicates whether he or she has suffered a concussion.
Contusion
A contusion is a bruise that is usually the result of a direct impact, or strike to the head. The bruising is due to bleeding in the brain. Some contusions may require surgical repair.
Coup-Contrecoup
This condition is a type of injury involving two contusions – one at the point of impact (where the blow to the head occurred) and a second occurs on the opposite side of the brain. This injury occurs when the force of the impact is so strong that it causes the brain to move and strike the opposite side of the skull.
Diffuse Axonal
This type of traumatic brain injury can occur when a car accident whips the head about. It's due to the rotation, or shaking of the head. The TBI occurs because the brain and the skull don't move at the same time, which can cause parts of the brain to tear. The tearing can cause damage to nerve tissues, which can lead to extensive damage, coma, or even fatality. Survivors often suffer extensive functional impairments.
Penetration
This type of TBI occurs when a physical object such as a bullet, knife, or broken glass from a windshield forces objects (including bone or skin) into the brain. The objects can then ricochet about the brain, causing brain damage. Penetrating injuries can easily cause death.
Anyone who is involved in any type of incident that might affect the head should be examined by a physician to see if they might have a traumatic brain injury.
At the Rocky McElhaney Law Firm, our Nashville traumatic brain injury attorneys work with a team of doctors and therapists to help understand the full severity of the harm. We work with investigators when needed, and others to determine how the accident that caused the TBI occurred and who is responsible. We're determined to help you get the best care possible and to require that liable parties pay for that care, all pain and suffering, lost income, and lost quality of life.
Our Nashville Gladiators in Suits are respected throughout Tennessee. For help now, please call us at 615-246-5549 or complete our contact form to make an appointment. We fight for accident victims injured in Nashville, Hendersonville, Knoxville, and across Tennessee. We see TBI patients at their home or the hospital when necessary.
Nashville personal injury attorney Rocky McElhaney represents people who have been injured in car, truck and other automobile accidents as well as many other forms of negligence throughout the state of Tennessee.