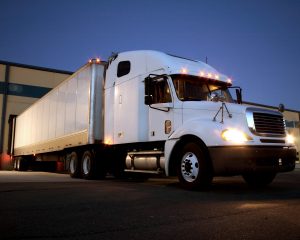 Trucking companies can help protect the public, as well as their own drivers, from truck accidents if they take necessary precautions. It's not enough just to check that the driver has a valid commercial driver's license. Shipping companies need to make sure their drivers comply with state and federal laws, including FMCSA regulations. Drivers should understand how to handle all parts of their vehicle when an emergency occurs.
Companies should continually improve their vehicles by using the most effective technologies, and they should also ensure that their trucks are well-maintained. Defective parts can cause fatal accidents and serious injuries. A key argument in product liability cases is that truck manufacturers are in the best position to make their trucks safe from the start. This is why they can and should be held liable if a product defect causes injuries.
One manufacturer, Bendix, has now developed a parking brake that can make trucks safer. According to truckinginfo.com, Bendix is focused on designing "foundational technologies." The director of customer solutions for Bendix, Fred Andersky, explained that foundational technologies alter truck operations across the trucking industry.
A perfect example is the ABS (Anti-lock Braking System), which gives the ability to think and see to commercial brake systems by using electronic and sensor controls. ABS technology now serves as the foundation for advanced cruise control and systems that help avoid collisions.
Smart park brakes for electric vehicles
Bendix has developed what it believes is a new foundational technology. Its new system, which it calls Intellipark:
Stops the truck from rolling downhill or away once it's parked.
Requires that only an authorized driver can release the brake.
Helps the driver see that the tractor brakes and trailer brakes are both fully set.
Stops trucks from running away and causing a crash by setting the truck brakes automatically if the driver leaves the truck without setting the brakes.
Gives the driver the ability to release truck and trailer brakes while the vehicle is moving.
Disengages the trailer park brake automatically in case the operator drives while the park brake is still on. This feature helps lessen the chances the trailer tire could catch fire, that the trailer tire could "flat-spot" or that there would be damage to the wheel-end.
Helps making setting the parking brake easier. Instead of pushing and pulling knobs, the driver will be able to operate the parking brake with his/her fingers. This should help prevent repetitive stress injuries and lessen the odds of drivers getting tired.
Intellipark can be used by any kind of air-brake truck, including tractor-trailers, single-unit trucks, buses, and motor coaches. Bendix asserts that the new technology will pay for itself by reducing the number of damaging truck collisions and by requiring less truck maintenance.
At the Rocky McElhaney Law Firm, our Nashville truck accident lawyers hold drivers and trucking companies liable for the accidents they cause. We bring product liability claims on behalf of our clients throughout Tennessee when parts makers design defective truck parts. Our Gladiators in Suits have the experience and resources to help accident victims and families get justice. For help with any truck accident claim, please call us at 615-246-5549 or fill out our contact form to make an appointment. We have offices in Nashville, Hendersonville, and Knoxville.
Nashville personal injury attorney Rocky McElhaney represents people who have been injured in car, truck and other automobile accidents as well as many other forms of negligence throughout the state of Tennessee.