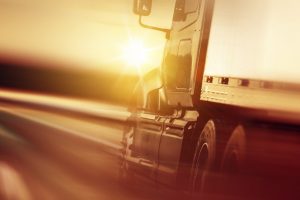 A commercial truck accident is different from a collision involving   passenger vehicles in many ways. For instance, if you need to file a negligence claim against a truck driver, you have many options of who to sue. Sometimes, the company which employs the driver can also be held liable for your injuries. Determining who will be named as defendants is part of your Nashville trucking accident attorney's investigation.
The following are just a few of the many options available for holding the truck driver's employer responsible for your injuries after a truck crash.
An example of vicarious liability
Let's say a commercial truck driver collides with a compact passenger vehicle, causing serious injuries to the driver of the car. The truck driver was found to have taken opioid pain medications for which he did not have a prescription. The injured driver could sue the truck driver for his or her injuries and property damage, but he or she would only be able to recover within the limits of the truck driver's insurance policy. If the injured person holds the driver's employer responsible, he or she has a better chance of recovering enough compensation to cover all losses, because the trucking company's insurance policies usually offer higher amounts of coverage.
In this instance, the injured person's lawyer might use the legal principle respondeat superior, which is a type of vicarious liability to name the trucking company as a defendant. Respondeat superior is a Latin term which means, "let the master answer." Given that the truck driver was operating within the scope of his employment at the time of the crash, his employer may be held responsible for his conduct (and the conduct of all employees).
An example of negligent hiring
Trucking companies that employ professional drivers owe a duty of care to the other drivers on the road by making sure that their drivers are safe and obey the law. Employers are obligated to conduct background checks on the drivers and verify that they have safe driving records. When an employer fails to do a thorough check of an employee's driving record, or chooses to overlook a spotty record out of convenience, the company can be held liable for the injuries and other damages the employee causes.
If the driver had previous drug infractions on record (as our hypothetical driver may), or previous crashes that occurred while he was abusing drugs, that may be more than adequate grounds for holding the employer liable for negligent hiring.
If all of this sounds complicated, you are correct. A skilled Nashville truck accident attorney is well-versed in these, and has several other legal strategies for determining who will be held responsible for your injuries and losses in a trucking crash. At the Rocky McElhaney Law Firm, we are here to fight for the maximum compensation available for you.
Those who have sustained injuries in a truck accident may consult with an experienced Nashville truck accident lawyer from the Rocky McElhaney law firm. You are welcome to call  615-246-5549 or fill out our contact form to make an appointment. Our firm serves clients in Nashville, Hendersonville, Knoxville, and throughout Tennessee.
Nashville personal injury attorney Rocky McElhaney represents people who have been injured in car, truck and other automobile accidents as well as many other forms of negligence throughout the state of Tennessee.