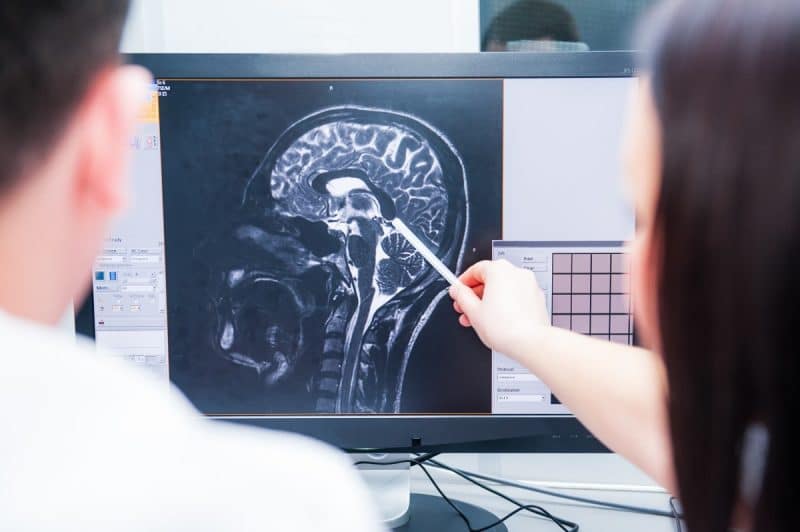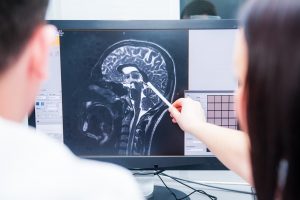 When people think of traumatic brain injuries, they usually think of car accidents, or being hit with objects, or even of acts of violence. What these all have in common is that the victim's head was physically hit in some way. But you can sustain a traumatic brain injury even if your head never takes a direct hit, because of the way your brain hits the inside of your skull. The tremendous forces in the car crash cause the soft brain matter to bruise, breaking vital connections that can lead to different manifestations of symptoms.
Once TBI is diagnosed after a car accident or a fall (or whatever caused the injury), the person receives medical treatment for the acute symptoms. After the patient is stabilized, the rehabilitation process can begin.
How does rehabilitation after traumatic brain injury help?
Given that every TBI is different, there is no one form of rehabilitation that will work for all types of injuries. Rehab helps the injured patients recover from the effects of the injury, and it also helps them adapt to the changes in the way their brains and bodies work post-injury. According to Johns Hopkins medicine, rehabilitation after a TBI can help the following:
Improve ability to function at home and in the community
Help treat the mental and physical problems caused by TBI
Provide social and emotional support
Help the patient adapt to changes as they occur in recovery
What types of rehabilitation are available after a TBI?
According to Brainline.org and the National Institute of Neurological Disorders and Stroke, TBI patients should receive an individualized rehabilitation program based on their strengths and capacities including:
Physical therapy
Occupational therapy
Speech/language therapy
Physiatry (physical medicine)
Psychology/psychiatry
The goal of rehabilitation after a traumatic brain injury is to improve the patient's ability to function at home and in society. (Brainline)
The role of the patient's personal injury attorney is to make sure that he or she understands the scope of his or her client's medical needs, now and in the future, so that he or she can advocate for adequate compensation. Some TBI survivors will have residual effects from the injury, but will be able to resume their lives as they had lived before. Other patients will have more devastating impacts, and may require constant or ongoing medical care and help with activities of daily living.
The compassionate Nashville TBI attorneys at the Rocky McElhaney Law Firm have experience helping many clients who have sustained a traumatic brain injury because of someone else's negligence. We fight to recover compensation that allows our clients to go on with their lives after a devastating injury.
You may call 615-246-5549 or make an appointment in Nashville, Hendersonville, or Knoxville by completing our contact form.
Nashville personal injury attorney Rocky McElhaney represents people who have been injured in car, truck and other automobile accidents as well as many other forms of negligence throughout the state of Tennessee.