Car accidents can be really expensive. If you sustained injuries in a crash, those costs can rise dramatically. Today, we're going to take a look at what those costs are, and how you can prepare yourself for the days to come.
---
Who is going to pay my medical bills for my personal injury case?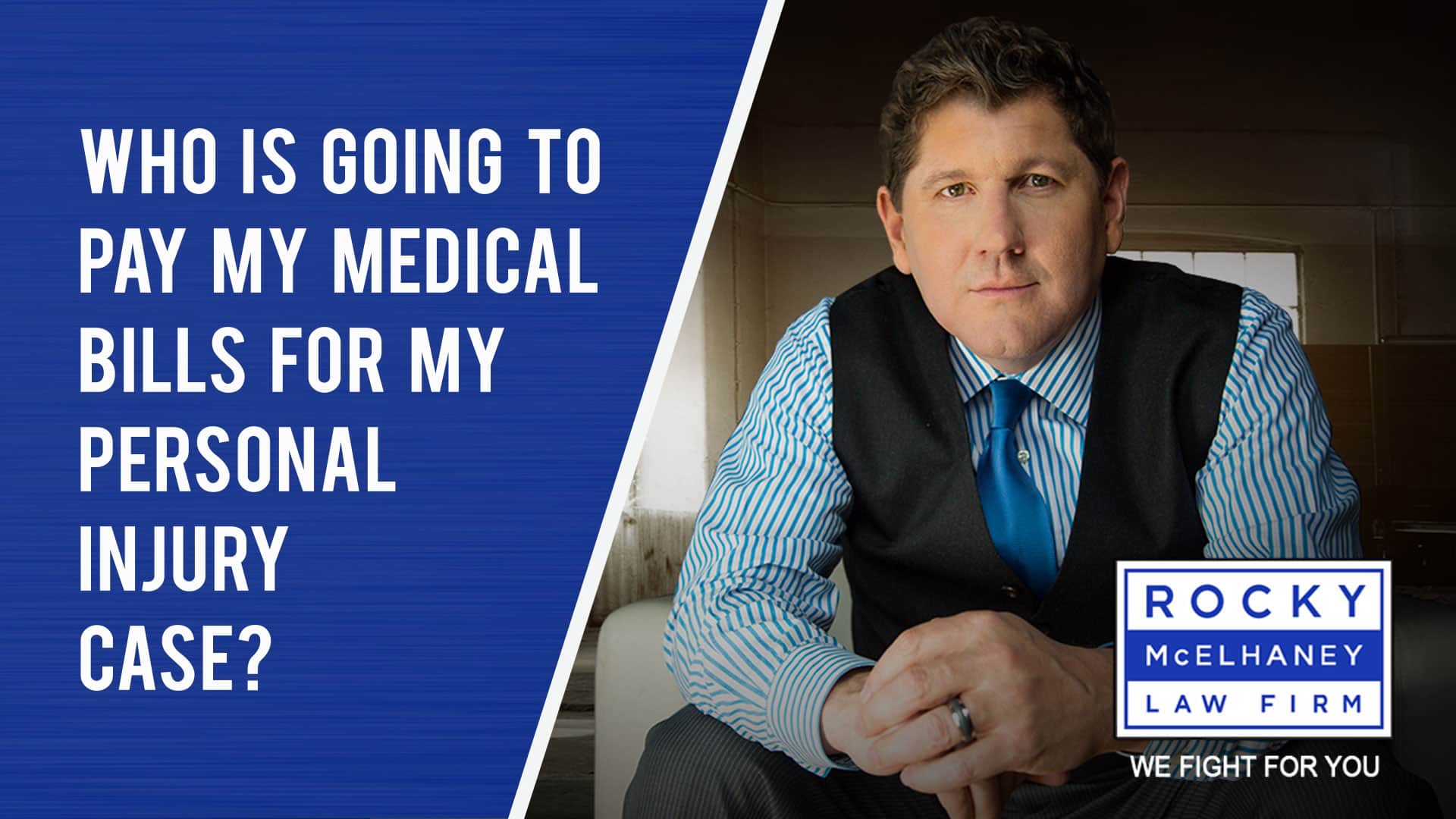 Who's going to pay my medical bills for my personal injury case? If you've been hurt in a personal injury accident in Tennessee, chances are you're accumulating medical bills, and on your mind is the question, who's going to pay these bills? Ultimately, we're going to make the responsible party pay those bills, but on the front end of the case, you need to utilize your health insurance. There's something called subrogation, and we'll deal with that on down the road.
If you don't have health insurance, there are insurance available from the cars, either your car or the car that hit you, called medical payment coverage, and we can obtain coverage for your treatment there. Finally, if neither of those are applicable, there are insurance companies that specialize in treating people that have been hurt in accidents. If you hire us, we can get you set up with that short-term insurance. If you've been hurt in an accident in Tennessee and you need help getting your medical bills paid, call me or reach out at rockylawfirm.com.
---
Medical bills and healthcare costs of Nashville car accidents
If you sustain car accident injuries, your first concern will be your medical bills. If you have health insurance, you may have the majority of your costs handled through your policy. However, you're still going to have to pay for your: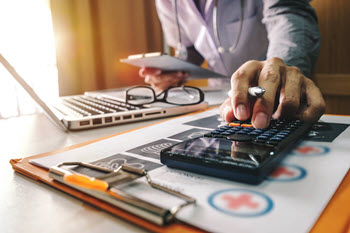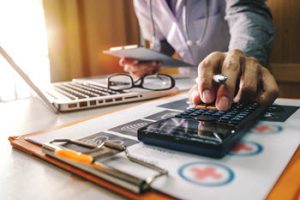 Deductible: how much money you must put towards your own healthcare before insurance kicks in. Generally speaking, the higher your deductible, the lower your monthly bill (also called a premium). Your deductible will be set for one year, meaning that's how much money you'll need to pay for care in a year before your insurance covers the balance.
Example: You have $10,000 in medical bills, and a $6,000 deductible. You must pay $6,000 out-of-pocket before your insurance will pay the other $4,000.
Co-pay: a set amount of money you pay just to walk in the door, after which insurance will cover the rest of the cost of a visit.
Example: You schedule a procedure with a doctor that costs $200. You have a $25 copay. You must pay $25 to the doctor, who will then bill your insurance for $175.
Non-covered procedures: these are medical procedures that your insurance plan will not cover, or will only cover in part.
Non-covered medications: these are drugs that your insurance carrier won't pay for. They can include new medications, brand name medications, or generic equivalents.
Hospital costs
---
Did you know?
The average cost for a hospital stay for a traumatic brain injury in 2018 was $19,539. – Business Insider
---
Thanks to a new federal law, hospitals are required to list prices for their procedures online. For example, let's say you needed a chest X-Ray:
(Last updated: Jan. 11, 2019)

All of this is great information to have – if you're in a position to pick and choose where you go. If you are rushed to a hospital for severe injuries, and you sign off on having life-saving procedures done, then you're stuck footing the bill regardless of whether or not the hospital or the doctor is in-network (i.e., covered by your insurance plan).
Remember, too, that car accidents can result in multiple injuries to multiple parts of the body. This can mean dozens of tests being done, each one of which is charged separately. You will be charged for each medication you take. You will be charged for "renting" a hospital bed. You will be charged for the TV you watch and the in-room telephone, if you opt for those "amenities." If a nurse puts a Band-Aid on your finger, swabs your cheek, or peers in your ear, each of these will be a separate, and additional, cost.
---
Ambulance rides
Not all insurance policies cover ambulance rides, which can cost up to $2,000, depending on what kinds of services you need, and how long it takes to transport you. If you need an air ambulance, because a ground vehicle cannot reach you, those costs can skyrocket to between $12,000 and $25,000.
---
Surgical costs
Most surgical procedures are covered by insurance, so once your deductible is paid up, the rest should be covered by insurance. That being said, if you have already had a surgery, and a Nashville car accident leads to a revision surgery, that revision surgery may not be covered by your insurance.
Example: Two years ago, Bob had a pacemaker implanted in his chest. Today, he is hit by a car, and the airbag explodes with such force that it crushes his chest, and damages his pacemaker. Bob is rushed to the hospital, where his life is saved, and his pacemaker is replaced. Then, Bob gets a bill in the mail because the "revision" surgery done for his pacemaker is not covered by his insurance.
---

Medications, medical devices, and services
Not every medication will be covered by your prescription plan. Some plans don't accept generics. Some don't accept brand names. Some don't accept drugs that aren't on a list the company keeps in its office. Some "drugs" aren't medications at all, but dietary supplements (like Boost or Pedialyte, for example) that can be purchased at the Kroger or the CVS, which won't be covered by your insurance. The main problem with this is not that some drugs aren't accepted: it's that oftentimes, the patient has no other option.
Why? Because not all doctors will prescribe a different drug simply because a patient requests it. And not all pharmacists will allow you to order a generic version if the doctor ordered a name-brand pill.
Other potential out-of-pocket costs include your medical devices: wheelchairs, canes, boots, prostheses, etc. If you sustain a spinal cord injury in a Nashville car accident that leaves you paralyzed, you may need to pay for:
Retrofitting your home to fit a wheelchair, or building a ramp
Remodeling your bathroom with a roll-in shower, or pulley system
Home health aides to help you care for yourself
Remodeling your kitchen to lower the cabinets
Moving a hospital bed to a lower floor so you can sleep
Cleaning and home maintenance services
Daycare, babysitting, and pet sitting services
Moving costs if your home no longer works for you
Did you know?
"Rehabilitation care, fitting of prostheses, and adjustment of devices," on average, costs about $13,877. – Business Insider
---
Additional healthcare costs
Some people sustain car accident injuries that require long-term care from specialists. The physical, emotional, and psychological toll can be significant, and your insurance may not cover the full costs associated with:
Counseling
Occupational therapy
Physical therapy
Chiropractors
Optometry
Dental work
Non-western medicine, like acupuncture or acupressure
Even if you have the greatest insurance plan in the world, a car wreck resulting in injuries is likely to cost you far more for your medical care than you originally anticipated. Make sure you keep track of all of your bills, so you can make an accurate claim for compensation.
---
Should I go to a chiropractor after a car wreck?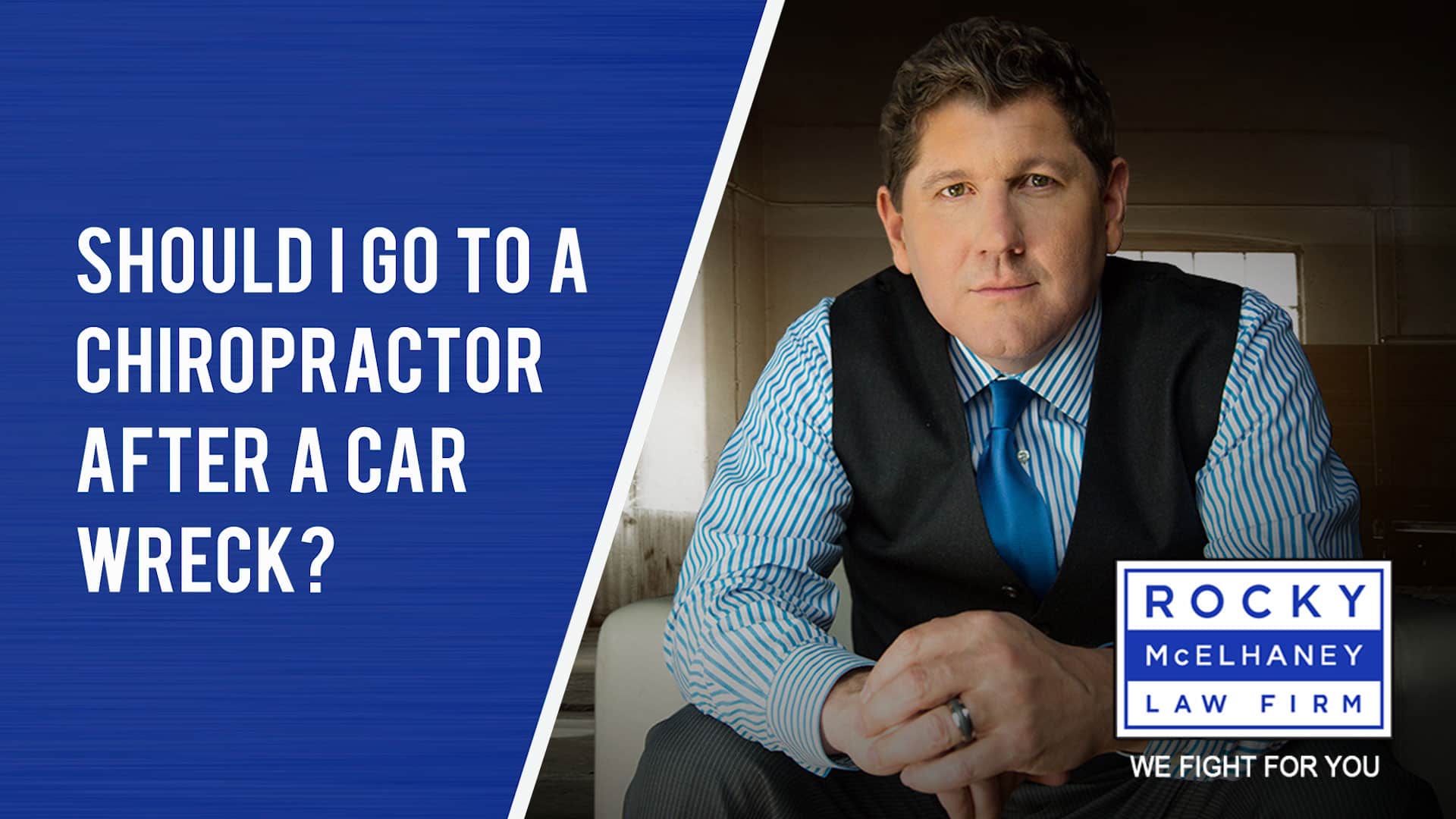 Several years ago when I hurt my back, my orthopedic surgeon referred me to a chiropractor. He made me feel better. I had no personal problems with the chiropractor. In fact, many of our staff members and their families visit local chiropractors frequently and speak highly of its benefits. However, if were talking about personal injury cases in particular, we think you should know that automobile insurance companies don't value them quite as much as we do.
Starting in the 1970s, the insurance companies started a smear campaign against chiropractors, and even today, they will not fully evaluate and give credibility to the chiropractor opinions.
Picture this scenario: You were hurt in wreck and did not follow up with a primary care provider (PCP) or orthopedic doctor or surgeon first to treat your injuries. Instead, you opted to visit your chiropractor and begin a comprehensive treatment plan. You racked up dozens of visits in chiropractic care expenses and can certainly attest to feeling much better. However, you may have also inadvertently made it very difficult to get the insurance companies to acknowledge those charges as a necessary and appropriate part of your injury treatment plan.
So, in my opinion as a trial lawyer with almost 20 years' experience in negotiating personal injury cases: Ideally, you should treat with an orthopedic surgeon who prescribes and sends you to regular physical therapy first, as part of your treatment plan. If you're seeing orthopedic doctor or surgeon who has prescribed limited and conservative chiropractic care as part of his/her comprehensive treatment plan, then by all means follow it.
Immediate Care After a Wreck: We always advise visiting the ER immediately after any wreck to be checked out, then following up with a PCP or prescribed plan by your ER doctor. That said, we know you have the right to seek care how and when you choose. Regardless of your treatment situation and circumstances, our law firm will always fight include all care related to your injuries in our demand to the insurance companies and fight for the compensation you deserve!
---
Property damage and other Nashville car accident expenses
In 2018, there were 150,708 car accidents in Tennessee, and 114,385 of them resulted in property damage worth more than $400. You're likely to have additional costs associated with the repair work you need on your car, and some of them may be unexpected.
---

Body work
Even a "minor" accident can cost you a few hundred dollars in repair work. If you only have the bare minimum for car insurance, you'll have $15,000 for property damage. That might seem like a lot, but it really isn't. Remember, your insurance needs to cover both the parts AND the labor, and the average cost of labor is about $80 an hour, depending on where you live. That type of work can eat up your coverage amount quickly. On top of that, you'll still have to pay your deductible first, before any work can get started.
For the record, this is why it's so important to have UM/UIM insurance. If your car is damaged in a hit-and-run accident, it's your own policy that will have to foot the bill. If you waived your right to UM/UIM coverage, or lowered the minimums, those costs will need to be paid out-of-pocket.
---

Dealing with a total loss
Tennessee has a 75% threshold when it comes to a car's value after a crash. What that means is, if the car's damage is equal to 75% of it's value before the crash, then your insurance company will consider your car a total loss. Your insurance company will cut you a check based on that amount of money.
Example: Your car is worth $10,000 before the accident. If the repairs cost $7,500 or more to complete, your car will be declared a total loss. You will be given a check for $7,500 for your car.
That's a decent down payment on a new vehicle – but what if you were "underwater" on your car loan, meaning you owed more money on the vehicle than it was worth? Or what if you drove an older car, valued at $2,000 before the crash? A check for $1,500 is not enough to help you buy a car, which means you will be forced to pay out-of-pocket when you purchase a new vehicle.
Related Content:
---
Rental fees and transportation costs
Not all insurance policies cover rental cars. If your policy doesn't, that's another $25-$45 per day you'll be responsible for paying. Even if your insurance does pay, your car might not be ready before your policy stops covering the bill. This means you'll have to take over that charge. You may also have additional fuel costs, if the car you rent has a larger tank than your personal car, or if you drive a hybrid and are given a traditional vehicle.
If you cannot afford to rent a car on your own, then you will be responsible for finding transportation. This could mean a monthly bus pass, or it could mean taking an Uber. If neither of these is an option, your job could be at risk.
---
Replacing other damaged belongings
Let us say you're on your way home after running errands, when you are struck by another car. You are taken to the local hospital, and your vehicle is either moved to the side of the road, or taken to a local repair shop.
What happens to the groceries in your trunk? Your college textbooks that were on the backseat, but went through the window on impact? Your kids' soccer equipment? The phone in your cup holder that wasn't paid off yet, and was crushed in the wreck?
All of these are added expenses that might not be in your budget.
---
That is why, if you are injured in a car accident in Nashville, or if you sustain significant property damage and loss, you need an experienced lawyer on your side. At Rocky McElhaney Law Firm, we know what the true costs of a car wreck are, so we won't back down until we know you've been offered a fair award. If that means going to trial, then our Gladiators in Suits are ready to do battle for you. Please call 615-425-2500 or use our contact form to schedule an appointment. We have offices in Nashville, Hendersonville, and Knoxville, and fight for clients throughout Tennessee.
More information on car accident claims in Nashville
Claiming Lost Wages After a Car Accident Injury
Nashville personal injury attorney Rocky McElhaney represents people who have been injured in car, truck and other automobile accidents as well as many other forms of negligence throughout the state of Tennessee.