Additional Benefits for Tennesseans Seeking Social Security Disability
Social Security Disability (SSD) is a government insurance program that workers contribute to in the form of withholding from every paycheck. If a worker should become disabled and unable to work, SSDI pays a monthly benefit for those who are approved. The challenge is that there is a lot of waiting involved with Social Security Disability benefits.
Luckily, there are a number of other benefits programs in Tennessee that may be available to you. We wanted to review some of those programs here.
Why does it take so long to get Disability benefits?

Unless a person is deathly ill and qualifies for the Compassionate Allowances program, you will be required to submit your application for SSD benefits and wait to hear if you have been approved. If you are approved, you may have to wait 90 days or more until you receive your first check. If your initial Social Security Disability application is denied , as is the case for more than 60% of applicants, you can begin the appeals process, which also involves long periods of waiting. More than one million people are waiting on a decision for a disability hearing request and the average time to process an appeal is 602 days – almost two years.
Did You Know?
While you are waiting to hear if your application was approved, or waiting for an appeal hearing, if you are too disabled to work, then you are likely facing financial hardship. The following is some general information about the resources that are available to Tennesseans who are disabled and waiting for their applications to be approved.
Tennessee assistance programs
The state of Tennessee has several programs which are overseen by the Division of Rehabilitation Services, which can be reached by calling 1-800-628-7818. These programs are designed to help disabled Tennesseans and their families. There are several state programs that offer government resources for those who are disabled and meet income requirements including:
Families First (TANF)
Adult Day Care and Protective Services
Supplemental Nutrition Assistance Program (SNAP)
Programs for the blind, deaf and visually impaired
Financial help for utility bills and the Home Energy Assistance Program
Social Security retirement benefits

Those who have been receiving Social Security Disability benefits but have reached retirement age will see their benefits converted to Social Security retirement benefit. Depending on the individual's earnings, they may be eligible to continue to receive SSI benefits along with their Social Security retirement benefits.
Veterans' benefits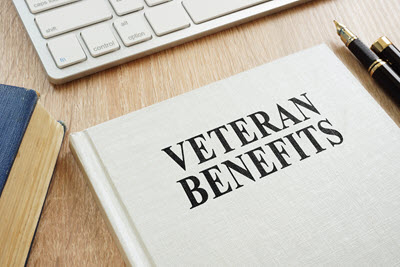 Veterans who are receiving VA disability benefits may also qualify for SSDI benefits at the same time. While these are both federal disability benefit programs, each one issues monthly benefits to claimants separately. Veterans' benefits are paid according to a level of disability. For example, a veteran who is deemed 100% permanently and totally disabled (100% P&T) will receive higher monthly benefits than another veteran with a 50% disability rating.
While you can be partially disabled and still receive veterans' benefits, for Disability you must be totally disabled and unable to earn a living or generate what the SSA refers to as "substantial gainful activity" (SGA). If a veteran satisfies all the other eligibility requirements, it is rare that a veteran with a 100% P&T disability rating from the VA will be denied benefits.
Long-term disability insurance
Long-term disability insurance is private insurance that some workers purchase to protect their income if they become disabled and unable to work. Eligibility requirements for these policies vary because these policies are private. While the premiums for long-term disability insurance are expensive, it covers a great portion of your lost income depending on the details of the policy.
In some cases, the insurance carrier will require the insured to file for Social Security benefits because some policies allow the insurance company to reduce your premium payments by the amount of your SSDI payments.
Certain programs may affect your ability to collect Disability
While some programs can help you stay financially secure, there are two in particular which could affect your overall claim, or how much money you may be entitled to receive.
Unemployment benefits and Social Security Disability
State unemployment benefits are not an option when you are unable to work because of a disability. When you apply for unemployment, you are attesting to your willingness to find gainful employment. If you are approved for SSD benefits and you have been receiving unemployment compensation, depending on your state, your retroactive benefits may be reduced by the amount you received from Unemployment.
Workers' compensation and Social Security Disability
Some workers who qualify for workers' compensation will also qualify for Disability benefits; however, one cannot collect the full amount of both benefits at the same time. If an employee is receiving workers' compensation benefits after an injury that becomes permanent and they then begin receiving SSD benefits, the amount they receive will be offset so that the worker will not receive any more than 80% of the income they earned when they were fully employed. The details on the offset will vary from state to state.
Can I still get Disability if I'm collecting a pension?
In most cases, those who receive income from private pension programs can still receive their Social Security Disability benefits if the worker paid Social Security taxes on the earnings that qualified them to collect the pension. Speak to your insurance agent to find out the details of your policy.
Related Content
At the Rocky McElhaney Law Firm, we help people get back to their lives as best we can. If you need help making ends meet while waiting for Disability benefits, or need legal counsel to help you claim the benefits you need, we want to help. Please call 615-425-2500 or use our contact form to schedule an appointment with an experienced Nashville Social Security Disability attorney. We have an office in Nashville, and another in Hendersonville, for your convenience.