Computerized Brain Training Could Help Veterans Suffering From Traumatic Brain Injury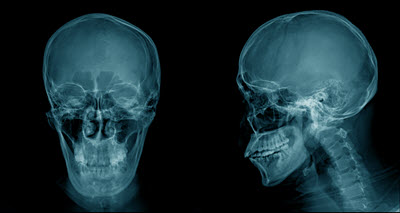 A traumatic brain injury, also referred to as TBI, is cause by an impact or jolt to the head that negatively impacts the normal functioning of the brain. When the brain of a military veteran has been impacted and injured in this manner, the veteran may experience one or more symptoms, including confusion, disorientation, or coma. In addition, the veteran may suffer from memory loss covering the time period before and/or after the event that caused the injury occurred.
Damage to the brain caused by a traumatic brain injury is not always easy to detect. Although localized brain damage can result in bruising within the brain, including hemorrhaging, diffused injuries can simply result in an insufficient blood flow to the brain. The head trauma suffered by veterans who have sustained TBI often lead to extensive physical and/or psychological symptoms.
Traumatic brain injuries can fall under the category of mild, moderate, or severe, as well as penetrating based on the diagnosed effects of the injury.
Service members and TBI
Currently the number of service members having been diagnosed with TBI since the year 2000 is approximately 400,000. Many victims of mild TBI recover from the injury. However, about 15% continue to endure prolonged symptoms, which can include cognitive changes, difficulties with attention span and memory, and even depression.
The long wars the nation has endured in Iraq and Afghanistan have resulted in hundreds of thousands of U.S. military service personnel struggling with TBI.
BrainHQ and computer games
According to Dr. Louis French, who focuses on traumatic brain injury issues at Walter Reed National Military Medical Center, TBI is "really a public health concern." Dr. French and his associates are conducting tests on a computerized brain training program to determine if it can assist in an overall treatment program to help those suffering from TBI. The subjects of the test are those who have been diagnosed with TBI and have demonstrated problems with attention and memory.
A total of 83 veterans and service members who have been diagnosed with TBI and cognitive impairment submitted themselves to five hours a week of testing under either the BrainHQ computer program or computer games. According to initial results, the testing found that after 12 weeks the subjects who underwent the brain training program, BrainHQ achieved higher scores than those who participated in computer games. The test scores, however, were not higher regarding daily living tasks such as finding items of food on a shelf. The improvements witnessed were those involving memory and attention.
The theory behind the brain training program is that it increases the ability of the nerves in the brain to quickly and accurately process information – similar in nature to how the strength of muscles is increased when they are exercised with strength training.
If you have suffered a head injury during military service and are experiencing any of the symptoms mentioned above, it is crucial to file a disability claim with the VA as soon as possible. You should file this claim even if you have not yet been diagnosed with TBI. Maintaining a record of your symptoms is also important for the development of your claim. At the Rocky McElhaney Law Firm we can fight on your behalf for the compensation you are owed. Call our brain injury attorneys today at 615.246.5549 or fill out our contact form to schedule a free consultation. We serve Nashville, Hendersonville, and the surrounding areas throughout Tennessee.