Massive COVID-19 Outbreak at Gallatin Center for Rehabilitation Spurs Questions and Concerns
Our guide for nursing home patients and families facing coronavirus and its aftermath
Nursing homes and rehabilitation centers across the country have long been a concern due to frequent allegations of abuse and neglect. Now, with the emergence of the current coronavirus pandemic, those concerns have quadrupled. Nursing homes are now charged with caring for the segment of the population most vulnerable to COVID-19—our elderly. Our older generation faces unprecedented danger, and many of their friends and families feel uninformed about how their loved ones are being protected, if they're being protected at all, and what to do about it if they're not.
After receiving results from the CDC on March 29, a Sumner County nursing home reported more than 100 staff and residents tested positive for the coronavirus. Additionally, at least three residents have died so far from COVID-19. According to FOX 17 News, residents are moving to a local hospital for several days while the facility is deep cleaned and sanitized.

How did the Gallatin nursing home outbreak happen so quickly?
As we've seen in the weeks since COVID-19 has swept across our nation, the virus is particularly contagious and can spread quickly among people with weakened immune systems. However, the size of the spread and the speed with which it moved through Gallatin Center for Rehabilitation is startling. It has become one of the largest outbreaks in mid-Tennessee.
When asked why their facility's outbreak was so extreme,  administrator Dawn Cochran said that "the number of positive cases connected to the Gallatin nursing home is so high because all residents and staff were tested." However, when asked, she declined to provide The Tennessean with further data about the infected staff and patients.
FOX 17 also spoke to Gallatin Mayor, Paige Brown, who said, "I think a common question for people to ask in a time like this is who's at fault?"  Mayor Brown says that, as of right now, she doesn't know if the nursing home will face repercussions for how they handled the COVID-19 outbreak.
Facility denies negligence
The nursing home, that required 54 ambulances to transport patients to area hospitals on March 29, says they followed proper COVID-19 protocol. "Staff are screened multiple times a shift, wear personal protective equipment (PPE), and do not report to duty if unwell," according to a statement that was released by the nursing home's administration.
However, according to anonymous staff, this may not be true. The Gallatin News reports multiple sources allege that "at least one employee who later tested positive for COVID-19 was forced to continue working even after they began to show symptoms of possibly having the virus." These sources also claim "staff were told not to wear masks in front of patients in order to avoid scaring them."
If these allegations are true, the facility's actions represent a sharp departure from the heightened protocols recommended by the Centers for Disease Control and Prevention (CDC). Nursing homes across the U.S. have been advised to adopt special measures to prevent the spread of coronavirus among the vulnerable elderly.
What COVID-19 safety protocols should nursing homes be using?
The CDC has advised nursing homes and care facilities to adopt heightened safety protocols in the face of risks posed by coronavirus. If a facility doesn't follow proper protocol, it only takes one infected patient or visitor to spread the virus to the entire nursing home.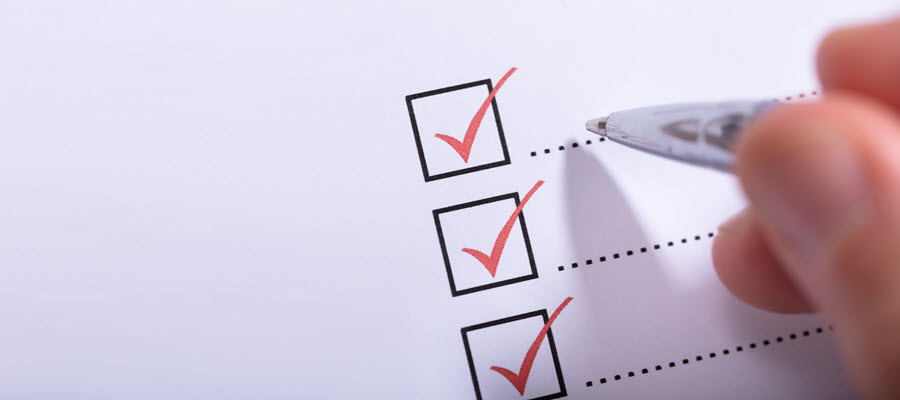 Check to see that the nursing home or facility caring for your loved one is following the protocols laid out in the CDC's Preparedness Checklist for Nursing Homes and other Long-Term Care Settings. Here is a summary of those protocols (see Checklist for full details):
Facility COVID-19 plan.
Facilities should have developed a written plan detailing how the facility will protect residents, healthcare personnel, and visitors from respiratory infections, including COVID-19, as well as the methods, means, and personnel responsible for executing the plan.
Facility Communications.
Facilities should have developed a communication plan that ensures regular communications with staff, residents, and their families regarding the status and impact of COVID-19 in the facility. The plan should include how signs, phone trees, and other methods of communication will be used to inform staff, family members, visitors, and other persons of the status and impact of COVID-19 in the facility.
Rapid identification and management of ill residents.
The facility should have a clearly-defined process for identifying and managing residents with symptoms of respiratory infection upon admission and daily during their stay in the facility, which includes implementation of appropriate Transmission-Based Precautions. The facility should have criteria and a protocol for initiating active surveillance for respiratory infection among residents and healthcare personnel and for notifying the health department immediately of clusters of cases.
Considerations for visitors and consultant staff.
The facility should restrict all visitation except for certain compassionate care situations, such as end of life situations. The Facility should restrict all volunteers and non-essential healthcare personnel (HCP), including non-essential healthcare personnel (e.g., barbers).
Supplies and resources.
The facility should be providing and have a plan for continuing to provide the supplies necessary to adhere to recommended Infection Prevention Control (IPC) practices. For a full list, see the checklist link above. The list includes, but is not limited to, items like:
Alcohol-based hand sanitizer in every resident room and common area.
Soap and paper towels for hand washing.
Signs posted indicating appropriate IPC precautions and required personal protective equipment (PPE).
Tissues and facemasks and no-touch receptacles for their disposal.
Supplies of facemasks, gowns, gloves, and eye protection.
EPA-registered hospital-grade disinfectants for regular cleaning.
A process to monitor supply levels.
A contingency plan for if and/or when they experience (or anticipate experiencing) supply shortages.
Education and training.
The facility should have provided education and training to HCP, residents, and family members of residents to help them understand the implications of, and basic prevention and control measures for, COVID-19. Consultant HCP should be included in education and training activities.
Group activities and communal dining.
The facility should have canceled all group activities and communal dining to reduce the interaction of residents and the potential for spreading the virus.
Active Screening of Residents.
The facility should be actively screening all residents and staff for fever and respiratory symptoms.
Questions to ask your nursing home about their COVID-19 preparation
Are any of your staff, patients, or residents presumed to have COVID-19?
Have any of your staff, patients, or residents tested positive for COVID-19?
If any of your staff, patients, or residents test positive, will you inform me immediately?

If you will not inform me immediately, how soon will you inform me of the tests?
What system is in place for informing me about positive test results?

Will you let me know immediately if my family member develops symptoms similar to those of COVID-19?
Are you following all of the protocols recommended by the CDC for long-term care and nursing home facilities?
Is your facility using hospital-grade cleaning supplies that meet EPA criteria?
Are staff members wearing and using personal protective gear regularly?
How long will their supply of this protective gear last? Months? Weeks?
Do all the rooms have plenty of soap, hand sanitizer, tissues, and paper towels?
Have you stopped communal dining and group activities as the CDC recommends?
Has the entire staff been properly trained to recognize symptoms of and deal with COVID-19?
Have you suspended visitation to the facility?

Does my family member understand why?

Is it possible to arrange a video chat?
Does my family member feel lonely or isolated?
Do I need to call a lawyer?
We are keeping close watch on the coronavirus situation at our area nursing homes, and especially the situation surrounding the Gallatin Center for Rehabilitation. The lives of our elderly and vulnerable populations are at stake, and it's crucial both patients and staff remain safe. If you have questions about your options, or if the investigation into the nursing home shows that the staff was negligent in any way, we invite you to contact us right away, so we can help you and your loved ones.
The team at Rocky McElhaney Law Firm continue to work for the citizens of Tennessee during these uncertain times. We are here to protect your family during this tumultuous time. We serve clients in Nashville, Hendersonville, or Knoxville. Call us today at 615-425-2500 or fill out our contact form.  We fight for you.
For more information on monitoring the spread of the coronavirus on a global basis, you can visit the CDC and the World Health Organization.