Tips for Keeping Your Family and Guests Safe This Winter
Now more than ever winter safety is a top priority, especially since many people will be staying home for the holidays due to restrictions put forth to fight the coronavirus pandemic. It is important that you prepare your home, your car, and yourself (health-wise, that is) for the winter season in Tennessee.
Accidents can happen anywhere, and many of them happen close to home or in the home. When you remove hazards from the equation, you can lower the chances of being hurt in a winter accident.
Preparing your home for the winter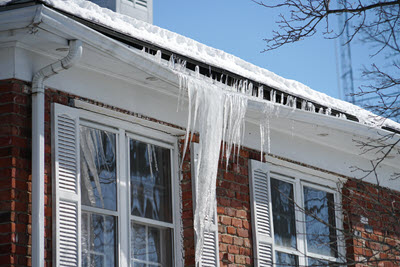 Have your heating system cleaned and serviced by a reputable HVAC professional before the temperatures get so low that it runs constantly. Regular service and maintenance will ensure that the unit runs efficiently and does not malfunction, leading to a fire or other hazard.
You should do the following in your home:
Clean and inspect fireplaces and chimneys for cracks, breaks, or other damage
Install working smoke and carbon monoxide detectors (test monthly and change batteries when you change the clocks)
Have alternate heating sources available

Never leave a space heater on when not in the room or not at home
Never plug a space heater or other appliance into an extension cord

Keep flammable items away from baseboard heaters and candles
Never leave candles unattended
Do not leave cooking unattended
Monitor recalls issued by the CPSC
Preparing your car for the winter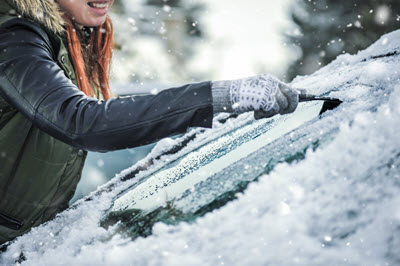 Preparing your car for the winter is just as important as preparing your home. Don't let safety preparations slip for your car even if you won't be driving as much as in previous years. You should always be prepared for anything. Take the following into consideration:
Always keep the gas tank full
Maintain the level of antifreeze
Check the treads of the tires
Keep a winter emergency kit in all of your vehicles: flashlight, blanket, cell phone charger, batteries, flares, tire pump, jack, bag of sand, jumper cables, plastic bags, first aid kit, and nonperishable food
Prepare for winter outside
You can prepare the interior of your home for winter and easily forget the exterior. However, doing so could lead you to suffer serious injuries or cause guests to suffer an injury. When outdoors, be sure to stay observant to avoid hazards. If there is ice on your property, throw down rock salt or cat litter to melt it. You should also take the following precautions:
Wear appropriate clothing for the temperature
Take your time when doing yardwork
Always have a charged mobile phone with you
Staying healthy during the winter while a pandemic rages
As the coronavirus pandemic continues to rage across the country, there are many different precautions you can take to help you and your family stay healthy. With the holidays quickly approaching, the most important thing you can do is avoid large gatherings. Stick to celebrating with only the family members who live in your home. Other tips you can follow include:
Avoiding large crowds
Wearing a face mask when in stores, restaurants, and around those who don't live in your home
Maintaining six feet of separation from anyone who doesn't live with you
Washing your hands frequently
Trying not to touch your face, mouth, eyes, or nose
Cleaning and disinfecting surfaces in the kitchen, bathroom, and other high-traffic areas of the home
The winter season is upon us and there are plenty of precautions you can take to make sure you and your family are safe. However, no matter the amount of precautions you take you could still wind up suffering an injury. If you are injured by a defective product, on a neighbor's property, or in a winter car accident, call Rocky McElhaney Law Firm at 615-425-2500, or complete a contact form to schedule a consultation. We have offices in Nashville, Hendersonville, Knoxville and Clarksville to better serve our clients.