Should I Tell My Insurance Company if I Have a "Minor" Accident?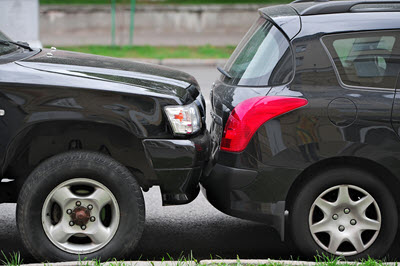 When it comes to a car accident, there is no such thing as a "minor" accident. Whether your injuries were immediately apparent or not, all car accidents should be taken seriously. What you deem a minor accident could lead to you suffering serious injuries, especially if they go untreated.
After assessing the accident scene and all parties involved refusing medical evaluation, it might be very tempting to avoid informing your insurance company about the crash. Reasons for this thought process include avoiding increased premiums and other issues. However, you should notify your insurance carrier whenever you are involved in any vehicle accident, no matter how minor it might have been in your eyes. Failing to report the collision could harm your claim. You are required to report an accident if the following occurred:
The accident led to significant property damage
The accident led to someone suffering injuries
There was a bicyclist or pedestrian involved in the accident
The other driver involved in the accident was not driving legally
When to talk to your insurance company
You do not have to notify your insurance company in the minutes immediately following a car accident, but you should not wait too long. Many auto insurance policies have language in them that prohibits the use of coverage if an accident is not reported within a specific timeframe, which is usually 72 hours following the crash. Report the accident promptly if you can. If you are incapacitated due to the accident, have a family member or someone else listed on the policy call instead.
Protect yourself from uninsured drivers
Sadly, there are people who drive without insurance or without enough insurance to cover their actions. For these reasons alone you should notify your insurance company following a car accident. When involved in an accident with an uninsured or underinsured motorist, you will need to file a claim against your own policy. Failing to notify your insurance company could lead to a claim being denied because you were in breach of contract.
Coming to a verbal agreement at the scene of the crash with the other driver that he or she will not file a claim against your insurance company is not a solid guarantee. There's nothing stopping the other driver from contacting your insurance company. If they do, and you have not reported the accident, your insurance company might not pay the claim for you. This can open you up to a lawsuit.
No matter how "small" your accident seems, you can still be seriously injured – and you should still report the accident to your insurance company. It's also a good idea to speak with a gladiator from Rocky McElhaney Law Firm about the accident. Call our office at 615-425-2500, or complete the contact form to schedule a consultation with a member of our team. We have offices in and Nashville, Hendersonville, and Clarksville.