"Don't worry about the world coming to an end today.  It is already tomorrow in Australia." – Charles Schulz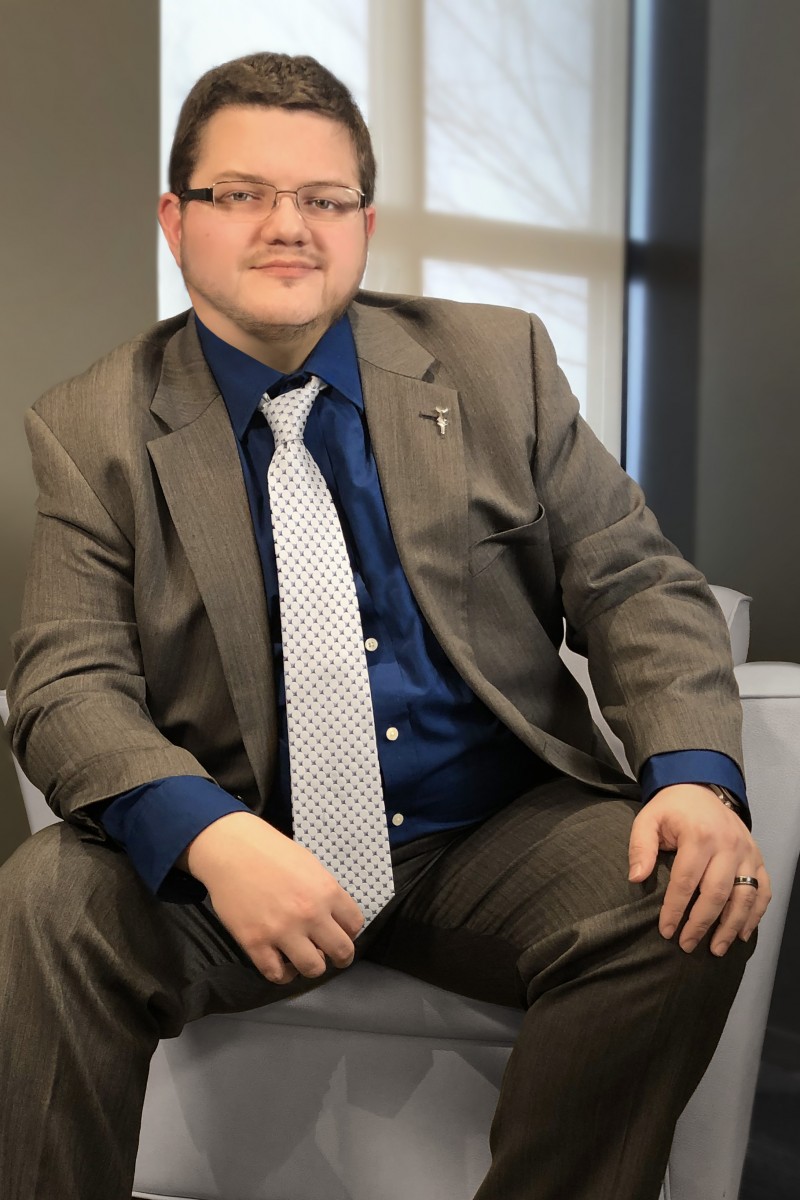 DC, a Toledo, Ohio native, spent the 1990s bouncing around the South with his family. He spent some time in South Carolina, and even made three separate stops in Tennessee before planting his roots. He's now called Tennessee 'home' for over twenty years. Moving around as much as he did when he was younger, he quickly learned just how important it was to develop relationships.
Choosing a more personal experience over the large numbers of a Division I athletics school, DC attended Queens University, just 15 minutes from downtown Charlotte, North Carolina.  Following his time there, he again chose a smaller school to attend, moving to Orlando, Florida to enroll at Barry University's Dwayne O. Andreas School of Law.  While in law school, he took as many elective courses as possible in Intellectual Property, but through everything he knew he wanted to work on behalf of people who had been wronged.
Since being admitted to the Bar in 2011, DC has been a solo practitioner, or as he put it, "a one man show."  Though it wasn't what he originally intended, this led to a heavy load of criminal defense work which sharpened his sword as a top-tier negotiator.  DC attributes many of his victories to being an outside the box thinker, which has helped him tremendously in the legal profession.
Despite many successes on his own, it was pulling at his heart strings to shift his practice in a new direction.  When he became aware of a potential opening with Rocky McElhaney, he jumped at the chance to work with such a well-respected attorney in the Nashville area. It was a bold move toward his original career intentions – one that would allow him to focus on serving those whose lives were turned upside down by serious injury.
As a part of RML's attorney intake team, DC serves as the first point of contact for many folks calling the firm for help.  He answers questions, eases fears, and facilitates a smooth transition for new clients who often struggle with what to expect.   DC  is enjoying  interacting and getting to know the clients, as he feels it helps him to represent them even better.
When DC is outside of the office, he enjoys spending time with his wife ,dog and friends, supporting the local sports teams – especially the Predators,  playing board games,  or hitting up a local park to play some disc golf.
Education
Queens University of Charlotte, B.A. 2006
Barry University Dwayne O. Andreas School of Law, 2009
Bar Admissions
Tennessee State Courts, 2011