"Blessed are those who hunger and thirst for righteousness,
  For they shall be filled" -Jesus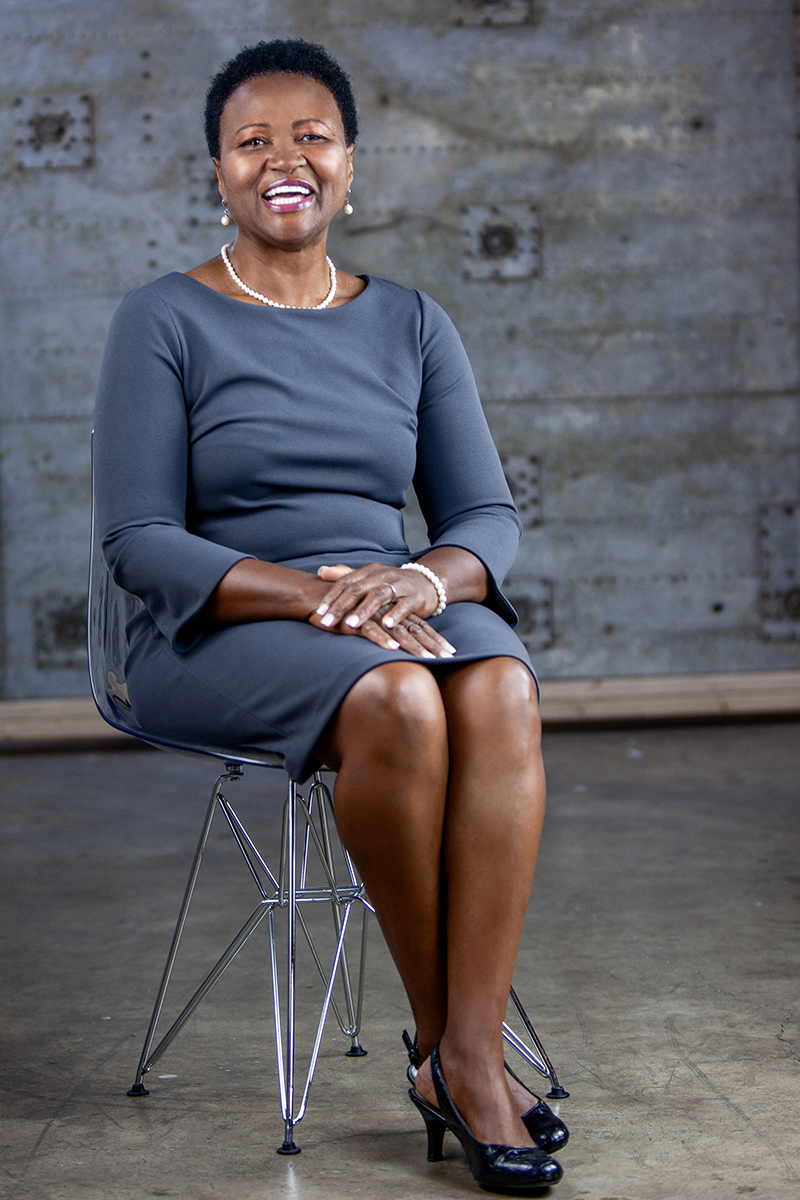 Gladies was born in the Mississippi Delta to disenfranchised parents.  With inspiring faith and great wisdom, her parents as a young couple managed to obtain their own farm of approximately 90 acres before having their children.
Although reared in the poorest and one of the most segregated states in the nation, Gladies grew up in a "beloved community" of parents, siblings, extended family, neighbors and friends who taught her the value of caring about all people. Her parents donated an acre of their land for the building of a community church and it became a major focus. The church was not only a place to have Sunday services but a site for community meetings and remains vibrant unto today.
With aspiration for a quality education, Gladies' older sister Ann in 1965 with two other teenage students enrolled to integrate the West Tallahatchie High School. The high school was located in Webb, Mississippi within one mile of Sumner, Mississippi where the infamous trial was held for the two brothers who brutally murdered fourteen-year-old Emmett Till.   Her sister Ann's experience in attending the high school was dangerous and traumatic. Gladies' sister was taunted while riding the school bus ten (10) miles to and from the school and insulted daily by the students and unsympathetic teachers.  After two months, her parents let her sister Ann leave Mississippi and go live with her brother and his wife in Illinois.
Through all of it, Gladies observed and learned valuable lessons of humanity from her parents, Alex and Rosie Lee.  Her parents kept their dignity and neither spoke despairingly about the segregationists nor did they teach their children racism or to hate anyone.  Instead, they continued to believe that a change would come in their lifetime.
In 1969, the Supreme Court of the United States in Alexander v. Holmes County Board of Education called for the immediate dismantling of the dual unequal system of education in Mississippi and for the desegregation of all public schools.  Incidentally, Holmes County was where Gladies' father had been raised.   A few years after the 1969 landmark decision, Gladies' parents lived to experience a change in Mississippi. Their youngest daughter attended West Tallahatchie High School and became the valedictorian of her high school class.  With that achievement, Gladies was awarded a 4-year scholarship and her father proudly drove her for enrollment into Tougaloo College. Two years later as an economics major, she received an internship to work for a company in Princeton, New Jersey. For her third year of undergraduate studies, Gladies received a Crown Zellerbach scholarship and she chose to study a year in economics at Vanderbilt University.  Two years later, she began her Master's Degree program at the University of Wisconsin and after marriage completed the MBA degree at the University of Tennessee.  One way that Gladies honors the Mississippi activists who sacrificed their lives to bring about educational opportunities for her generation is by being an advocate and supporter of impoverished youth desiring an opportunity for higher education. For over twenty years, she worked in various roles to help enhance and sustain the operation of colleges and universities that provide significant support for the success of first-generation college students.
Gladies is a Certified Public Accountant and a member of the Tennessee Society of CPAs. She has degrees in Business Administration, Economics, and Higher Education Administration. She has worked in capacities of administration, auditing, financial management, and as a consultant at institutions in Illinois, Alabama and Tennessee.
Gladies' professional motto is "A Partner for your Success."   She is grateful to have worked with Rocky for over twenty years and experienced the "beloved community" that he founded, Rocky McElhaney Law Firm. She is pleased to help contribute to the firm as it provides quality service with integrity in the pursuit of justice for others. In her spare time, Gladies enjoys listening to inspirational music, reading, traveling and spending time with family and friends.