"You cannot swim for new horizons until you have courage to lose sight of the shore." ― William Faulkner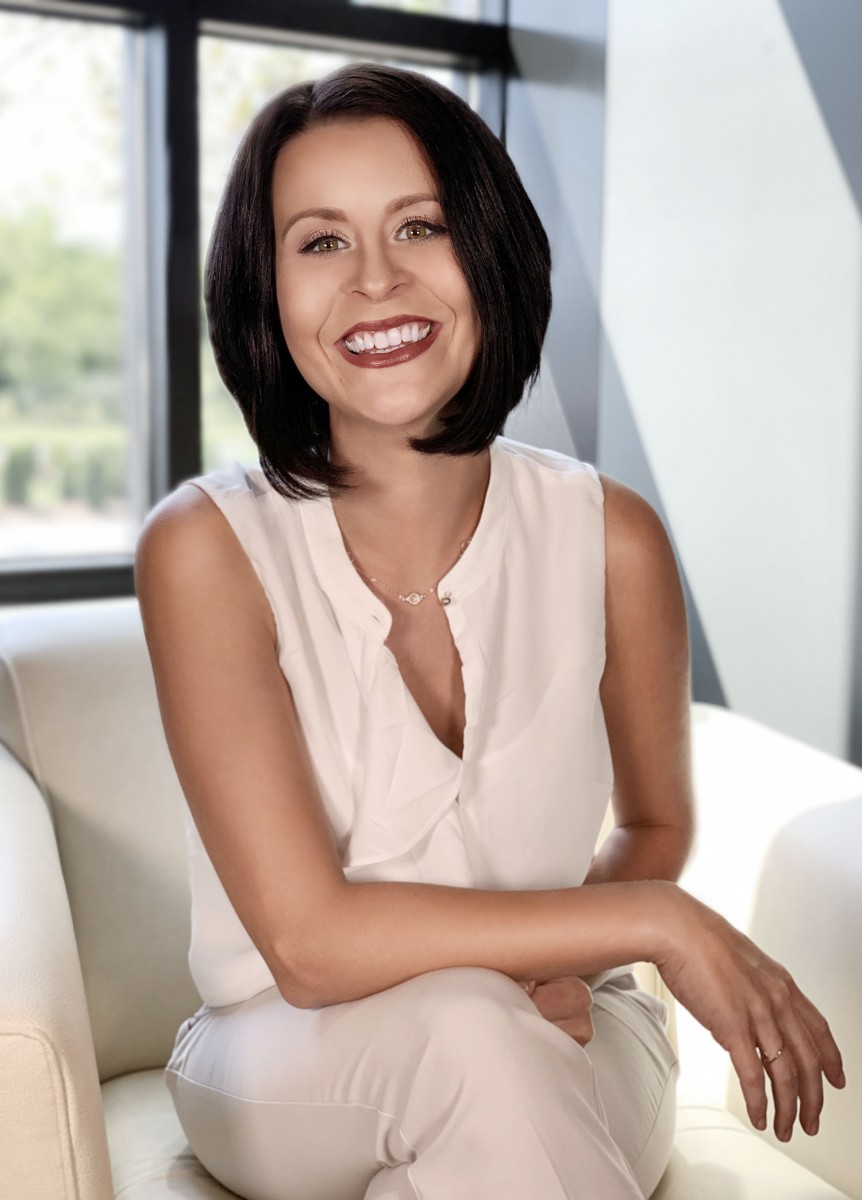 When Virginia King was 11 years old, she and her grandpa, "Papa Bear," were sitting outside on the porch when he asked her what she wanted to do when she grew up.  Without hesitation she said, "I want to be a judge." Papa Bear then told her she would have to be an attorney first.  She hilariously responded: "Never-mind!"
Eventually, she reconsidered.
Though her path ultimately led her to us as an attorney… "first," Virginia has worn many, many hats along the way.  From working as a legal assistant for a personal injury law firm to working operations at an orthotic & prosthetic company, to managing an office at an interior design firm—Virginia's curious nature and keen ability to style-flex from one industry to the other has proven valuable in helping groom her for the hard-nosed and ever-changing legal world.
In 2016, she received a scholarship to William H. Bowen School of Law at the University of Little Rock. Virginia quickly made the bold decision to move to the "Land of Opportunity" to pursue her life's next ambition.
During those three very telling, action-packed years at law school Virginia was on the Regional Trial Team.  She was also recognized early on for her perceptive and insightful ability to comprehensively analyze multi-faceted legal issues.  Her outstanding work ethic and academic performance earned her a coveted Legal Writing Teaching Assistant position at the school during her second and third year.
In her last year of law school, Virginia also landed a position with the Pulaski County Prosecutor's office where she also offered plea deals to public defenders and guided individuals coming from situations of domestic abuse, battery and theft, the help they needed to navigate the legal process.
This position also offered her a tremendous opportunity to try her hand at trying cases as a Rule XVI Certified Law Clerk.  When that big day came, Virginia delivered.  Admittedly nervous, she rested firmly upon her natural command of legal rhetoric and her prior trial team experience to shake back the fear and help her win the very first case she ever tried.
Virginia went on to receive high praise as an adroit researcher at another clerking position where she was charged with drafting complex motions and supporting briefs on difficult and high-profile Arkansas cases. It wasn't long before she had established herself as a necessary and reliable young lawyer in the South.
In 2019, Virginia recognized that the flame that was lit from handling trials years prior was still burning brightly.  The world of personal injury offered Virginia the opportunity to embrace her confidence in the courtroom, her conviction for helping others, solving problems, and making real, lasting connections with people.  When she saw the uniquely specific ad for the attorney position at RML with the headline: "Calling All Gladiators," Virginia knew she had found her home.
In August of that year, Virginia was invited to join Rocky McElhaney Law Firm, where she serves as part of the legal intake team. When injured persons call the firm needing help, Virginia is on the front lines meeting with them in the office, in the home or in the hospital gathering important information.  She hears their stories.  She performs vital legal research.  She conducts the initial investigations.  As part of this team, Virginia also get to sharpen her talents for persuasion and presentation assisting Rocky at trial— the same trials she still hopes to one day preside over (after she's a lawyer for a really long time of course).
Looking back, Virginia credits her success in reaching this point to her voracious appetite for learning from others that have been in her shoes, asking a lot of questions, and to remaining flexible but focused on her goal despite life's hurdles.
Virginia is an active member of the Lawyers Association for Women – Marion Griffin Chapter which endeavors to emphasize and address issues of concern to women within the legal profession.
When she not working to make lives better at RML, she spends her days living, laughing and loving.   She enjoys playing dress-up, with her beautiful 9-year old daughter, traveling, cooking every Sunday, arts & crafts and DIY projects, and spending time with friends exploring everything Nashville has to offer.