Trucking Industry Hit With Massive Insurance Problems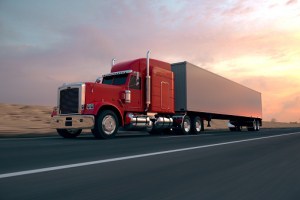 Once you've been hit by a reckless truck driver, you expect their insurance company to pay your medical expenses, reimburse your property damage, and compensate you for your pain and suffering. But, what happens when the truck company doesn't have enough insurance to cover your complete damages?
A recent article by the Wall Street Journal highlights a growing problem in the trucking industry—insurance companies are dropping their commercial trucking customers, leaving some truckers underinsured or not insured at all. Certain insurers, such as Zurich Insurance Group AG and American International Group Inc. completely discontinued coverage for most of their for-hire fleet customers, while other groups have hiked up their premiums.
While federal law requires trucking companies to maintain coverage up to $750,000, many self-insure for over $1 million. However, trucking companies and their insurers are complaining that large settlements and verdicts from truck accident lawsuits are rising the costs of premiums, making it harder to provide adequate coverage for their drivers and vehicles.
The real cost of a truck accident
While the trucking and insurance industries may claim that personal injury lawsuits are to blame for inadequate insurance coverage, we know that's not the case. If truckers were driving carefully to begin with, they wouldn't be causing accidents. If their employers weren't pushing them to drive past the point of fatigue, they would be more cautious and contentious on the road. If truck companies were more careful about checking logbooks, testing for drugs and alcohol in their drivers, and ensuring that only the best drivers got behind the wheel, the roadways would be safer for all drivers.
The real cost of a serious truck accident is the toll it takes on the injury victim and the family. A very serious crash could cause life-threatening injuries—or even death. There's no amount of compensation that can replace the loss of a loved one or compensate for a life-changing, permanent injury. Truck accidents can cause traumatic brain injuries, paralysis, internal bleeding, and more.
After a serious crash, trust a hard-hitting Nashville truck accident lawyer from the Rocky McElhaney Law Firm to fight for your right to full and fair compensation. We'll go to any lengths to advocate for our clients. Call one of our Gladiators in Suits today at 615-425-2500 or contact us to schedule your consultation in either our Nashville, Hendersonville or Knoxville office.