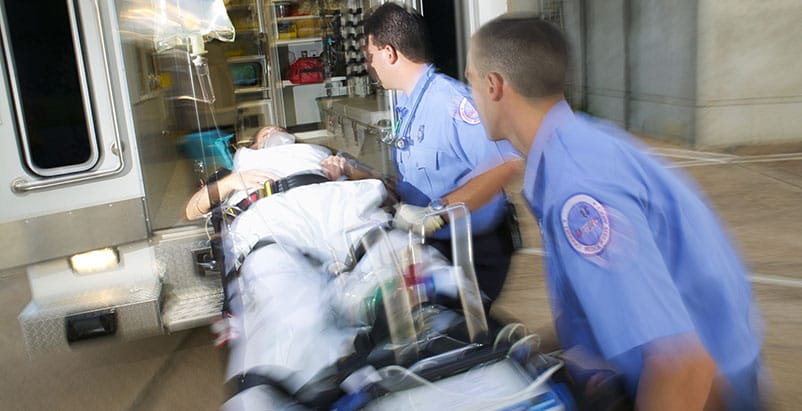 Nashville Personal Injury Attorneys
Serious injuries need a serious attorney
If you have been seriously injured or someone you love has been killed due to the negligence of others, you need a compassionate, experienced personal injury attorney who knows how to take care of his clients and get them the results they deserve.
Attorney Rocky McElhaney and his team of Nashville personal injury lawyers provide the people of Tennessee with the advice and guidance they need to heal from their injuries and move forward with their lives. Your injuries may entitle you to compensation for lost income, property damage, past and future medical bills, pain and suffering, disability, disfigurement and emotional distress. Let Rocky fight to give you the best possible results at an affordable price.
Aggressive representation. Maximum results.
The Rocky McElhaney Law Firm handles all personal injury cases, including:
On-the-job accidents
Property damages
Construction accidents
Our practice focuses on helping those who need it most — victims of catastrophic injuries and families who have lost a family member due to the negligence of others. Our Nashville personal injury attorneys have the ability to handle even the most complex cases — such as wrongful death, traumatic brain injuries, burn victims, spinal cord injuries and paralysis — with ease. We bring in accident reconstruction and medical experts to prove the extent of your injuries, and use computer animation and visual presentations to convey that message to the jury.
Rocky has secured multimillion-dollar verdicts and settlements for clients, and he has the knowledge and experience to get you the justice you deserve.
We do not allow insurance companies to bully you around
Most personal injury cases do not go to trial, but rather end with settlements that are offered by insurance companies. Settlements are payments of money that insurance companies offer to people who have been injured due to the negligence of their insureds.
However, insurance companies often have ulterior motives for offering this payment. Insurance companies frequently try to force victims to settle quickly to avoid responsibility for injuries that may arise in the future. For example, many brain injuries cannot be diagnosed until months after an injury occurs. These companies take advantage of the fact that families may need money to help care for the victim and pay bills, and quickly offer settlements to avoid paying a much greater amount in the future.
Rocky is well aware of these tricks, and he makes sure that you do not accept a settlement until you know the full extent of your injuries. Rocky protects clients by ensuring that they receive appropriate medical care after a traumatic brain injury or any other injury. He also advises clients to attend follow-up appointments to see whether new injuries have arisen.
Let Rocky fight for what you deserve
Call Rocky today at 615-425-2500 or contact the firm online to schedule a free initial consultation. From our law offices on world famous Music Row in Nashville, the Rocky McElhaney Law Firm represents clients throughout the state of Tennessee, including Knoxville, Memphis, Hendersonville, Columbia, Murfreesboro, Chattanooga and Kingsport.