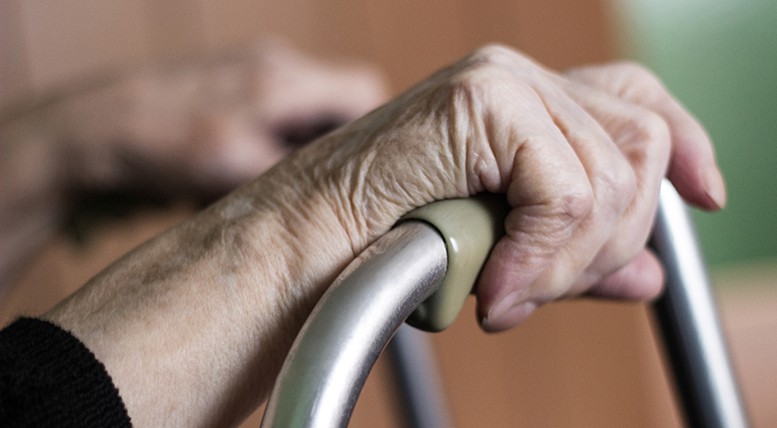 Nashville, Tennessee Nursing Home Abuse Attorneys
Fight back against nursing home abuse
To the attorneys at the Rocky McElhaney Law Firm, there is no more despicable act than nursing home abuse. We take allegations of abuse extremely seriously and make it our mission to ensure that the elderly are given the respect and protection they deserve. If you suspect that a Tennessee nursing home has been abusing a family member or other loved one, contact our office in Nashville at 615-425-2500 immediately and let Rocky McElhaney teach that nursing home a lesson its administrators will not soon forget.
How to recognize signs of abuse
If you have a loved one living in a nursing home, you need to be on the lookout for signs of abuse. Seniors are often too proud, afraid or scared to let you know that they are suffering, and knowing what to look for can save them from injury, sickness or even death.
Understanding Elder Abuse
Elder abuse has many faces. Elder abuse can involve intimidation or threats against the elderly or their families, neglect, or financial deceit.
Please keep in mind that even just one incident involving any of these types of abuse is too much.  A person becomes an elder abuser the moment they make the decision to inflict any of these types of abuse on an elder.
Nursing homes, community care or high-functioning assisted living facilities, retirement communities, elder group homes and group homes for persons with disabilities need to have a stringent zero tolerance policy for employees involving all types of abuse as well as a plan of action involving lawfully reporting and recording any incidents of abuse that occur.  While elder abuse crimes are usually committed by employees of nursing homes, assisted living facilities and even more commonly by members of the elder's own family, there are many cases of elder abuse committed by other patients or residents of these facilities.
Just as with facility employees, whether or not elders commit crimes of abuse against other elders coherently or due in part to some mental or psychological ailment,  the nursing home or assisted living facility should have a zero-tolerance policy for this type of behavior.  There should be a method of reporting and documenting incidents of abuse which may involve contacting authorities, separation of the residents, removal of the abuser from the community, prosecution of the abuser and future medical and emotional therapy and support for the victims provided by the facility.
If the facility turns a blind eye to this kind of abuse they could stand to have they're license revoked and be shut down as well as liable for negligence and injuries in an elder abuse negligence lawsuit.
The most common types of elder abuse are:
Emotional Elder Abuse and Elder Neglect:  Characterized both by verbal and psychological abuse involving the abuser using yelling, threats, terrorizing and ridiculing humiliation tactics on the elder or continually placing blame or scapegoating the elder.  It can also involve the abuser ignoring/elder neglect (failure to fulfill care-taking duties) which may cause secondary physical injuries or isolating the elderly person f

rom

 friends, family or activities.
Physical Elder Abuse:  Characterized by non-accidental use of force against an elderly person that results in physical pain, injury, or impairment. Such abuse includes not only physical assaults such as hitting or shoving but the inappropriate use of drugs, restraints or confinement.
Sexual Abuse:  Characterized by any sexual or unwanted sexual contact by an abuser without the elder's consent. Such contact can involve physical sex acts, but activities such as showing an elderly person pornographic material, forcing the person to watch sex acts, or forcing the elder to undress are also considered sexual elder abuse.
Financial Exploitation:  Characterized by the unauthorized use of an elderly person's funds or property, either by a caregiver or an outside scam artist.  Financial exploitation of an elder could involve incidents where the abuser misuses an elder's personal checks, credit cards or accounts; steals cash, income checks, or household goods; forges the elder's signature, engages in identity theft crimes using the elder's identity and personal information; taking advantage of an elder through investment fraud, promises phony prizes, rewards for money or donation to fraudulent charities; and finally, healthcare fraud.  Healthcare fraud is also abuse as it could cause injury to the person on the receiving end of the abuse.  Healthcare fraud can involve but is not limited to:  Charging an elder's insurance for services, procedures, care they didn't receive or altering diagnoses or other patient information in order to reach a particular favorable outcome for the person/facility committing the fraud, over or under medicating, and/or receiving kickbacks for referrals to other providers for prescribing certain drugs).
Physical injury
Nursing home abuse most commonly takes the form of physical injury. If your family member or loved one has suffered an injury, be sure to ask them how it occurred and re-assure them that you are only looking out for their best interest.
Common physical injuries include:
Broken bones
Bruises, cuts and scrapes
However, some physical injuries can be much less obvious to you, like rape and medication overdoses. Talk regularly to your loved ones to make sure that they are receiving proper care.
Nursing Home Neglect
Nursing homes have become notorious for neglecting their residents' needs and depriving them of food, water, clothing and bedding. In addition, many seniors require assistance in performing daily activities like eating, bathing and getting dressed. If they do not receive assistance they need, their mental and physical health may be seriously impacted.
Common instances of neglect include:
Dehydration
Malnourishment

Soiled clothes and bedding
Poor hygiene and appearance
Emotional and mental trauma
Perhaps the worst form of nursing home abuse is the infliction of emotional and mental trauma. Nursing home workers often take their aggression out on residents verbally, screaming at them in a degrading and belittling manner. If you notice a change in a loved one's behavior, such as frequent crying or trembling, agitation, fear or anxiety, contact the Rocky McElhaney Law Firm and we will investigate your case.
Your elderly loved one has rights
Nursing homes have a legal obligation to provide a safe environment for their residents. There are federal laws that protect the rights of the elderly and dependent adults, and when these laws are violated, the perpetrators may be held accountable for their actions.
Aside from the basic dignity and respect that should be afforded to any human being, nursing home residents enjoy specific rights and protections under federal law. These rights include, but are not limited to, the following:
The right to be treated with dignity and respect.
The right to privacy, and to keep and use your personal belongings and property as long as it doesn't interfere with the rights, health, or safety of others.
The right to have a choice over your schedule (for example, when you get up and go to sleep), your activities and other preferences that are important to you.
Stop the abuse today. Call Rocky and he will fight for you.
Call Rocky at 615-425-2500 or contact the firm online to schedule a free initial consultation. From our offices on world famous Music Row in Nashville, the Rocky McElhaney Law Firm represents clients throughout the state of Tennessee, including Knoxville, Memphis, Hendersonville, Columbia, Murfreesboro, Chattanooga and Kingsport. Our Nashville nursing home abuse attorneys have the experience and skill to get you and your family the results you deserve.