Tiffany Haddish's Story Tells of the Challenges TBI Victims Face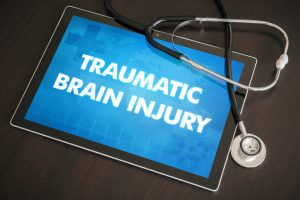 In a recent interview with the New York Times, comedienne Tiffany Haddish revealed that her mother suffered a severe traumatic brain injury years ago  following a car crash. The mother developed schizophrenia, a severe personality disorder, as a result of the crash. The results were so severe that Haddish and her siblings were placed in foster care due to her mother's inability to cope with the injury.
If you've never been affected by a TBI, what happened to the actress may seem extreme. In truth, traumatic brain injuries can cause lasting, sometimes even permanent changes to a victim's personality.
Personality disorders and traumatic brain injuries
TBI victims often suffer much more than physical and cognitive disabilities. Many TBI victims also suffer a range of emotional and behavioral disabilities, and changes that can last a lifetime. Common emotional changes from a TBI, according to brainline.org, include the following:
Depression
Anxiety
Apathy
Irritability
Inability to concentrate
Anger
Mood swings
Difficulty sleeping
An increased or decreased interest in sexual activity
Some victims fail to display emotions such as the ability to cry, laugh, or smile. Brain injury victims may become violent or aggressive. They may act childish or lack self-control. Some are unable to accept any type of criticism. Some may even become addicted to, or abuse drugs or alcohol. Patients may be diagnosed with "borderline personality disorder," which incorporates many of the listed emotional health problems.
Patients who suffer a TBI often need to treat with psychiatrists, psychologists, and other health counselors. Seeing a neurologist may help identify a specific cause of the emotional disorders. Support groups may be a source of relief for both the victim and the caregivers. Many caregivers find it easier to help their loved one with their physical impairments than their behavioral difficulties.
The relationship between a TBI and schizophrenia
A National Institute of Health study analyzed the cause and effect relationship between traumatic brain injury and psychosis. Schizophrenia is a form of psychosis. The study examined prior studies on the topic and tried to reach some conclusions based on the common results and an analysis of how the studies related to each other. The NIH study reported "an increased risk of schizophrenia following TBI of about 60%." Other causes, such as a family history of mental illness, substance abuse, or other factors may also increase the risk of later schizophrenia.
At the Rocky McElhaney Law Firm, our Nashville TBI lawyers understand how devastating a traumatic brain injury can be. These injures often affect the families as well as the victims. Victims need the best help possible from the date of the injury for the rest of their lives. Our Gladiators in Suits work with your doctors and independent doctors, when needed, to help victims get the care they need. We fight aggressively to hold wrongdoers accountable for your economic loss and change of life.
To speak with a caring Nashville TBI attorney, please the phone us at 615-425-2500 or fill out our contact form to make an appointment. We represent clients in Tennessee from offices in Nashville, Hendersonville, and Knoxville.