Attorney Michael Fisher: Just a Person Helping Another Person Get Justice
The folks we help are just normal people. They are moms, dads, sons, and daughters. They have jobs. They have school. They have obligations, responsibilities. They work hard. They have a routine. They have control. Things are clear. Things make sense. But when normal people, are forced to tackle the monumental hardships that go along with a serious accident or injury, life is turned upside down and nothing makes sense. The at-fault driver's insurance company (and sometimes, even your own insurance company) becomes your instant enemy when they should be on your side. You've got bills to pay and no answers on how you're going to pay them. You need to go to the doctor again or need a special test, but you've run out of money. Your car is totaled. You can't work. Your routine and your stability implode, and it all happens in an instant.
Many folks who call us have never dreamt of having to depend on a personal injury attorney for help. That is until they realize from their own first-hand experience, that having an attorney to handle everything and fight on their behalf was the only option that made sense and gave them their life back. 
Attorney Michael Fisher recently had the pleasure of settling a case for a Nashville mom who found herself in this very predicament. Our client was involved in a multi-vehicle rear-end collision on I-40 in Nashville. As a result of this collision, she suffered numerous injuries to her neck, spine, arm, wrist, and hand. She made several valid attempts to reach out to the adjuster and get some movement on her claim. But even though liability was clear, the at-fault driver's insurance company wouldn't budge. After about a month of taking a stab at it on her own, she had reached her breaking point.  Frustrated and feeling swept under the rug, she contacted our office for help. 
Before the wreck, our client was a medical assistant in a busy office for 19 years. She was on her feet for a good portion of the day, every day, and without pain of any kind. Of all her roles, she considered her role as a busy wife and mother most important. Her husband of 18 years is in the military and prior to the collision when he went out of town, our client had always taken full responsibility of the home; handling the yard work, household chores, errands, and running her 12-year-old all over town. The family loved being active together; walking, hiking and working out frequently.
Following her accident, our client's pain — and planning around it, became the central focus of her workday. Things weren't getting better and her stack of bills was only getting worse.  The active life she enjoyed at home was suddenly halted. Anxiety began to mount with fears of not being able to manage the household by herself in her husband's long absences.
After hiring us, we were able to help her get the specialized medical care she desperately needed. After examination, we met with her neurosurgeon who opined that she needed lumbar spine surgery to attempt to repair the damage caused by the wreck. Our client, who had been continually complaining of pain with no improvement, felt validated by the report, and she had peace of mind knowing that we were going to fight to have the cost of her future surgery included as part of her recovery. 
The insurance adjuster had made some prior lowball offers that barely covered our client's current medical bills. Lesser law firms may have accepted these offers but we think our clients deserve our best and the best outcome – even if it means we work harder and fight longer.
Michael snapped in action, providing the insurance company with the neurosurgeon's opinion report and compiled a comprehensive comparative cost analysis report of what the surgery would cost at every hospital in Middle Tennessee.
The insurance company couldn't ignore the facts and figures.  After we supplied them with the indisputable proof of how badly our client was injured, they knew they wouldn't have a leg to stand on in court. Knowing what they were up against, they promptly offered Michael's client their policy limits of $100,000. 
Today, our client is very happy.  She can move forward with treatment and with life without worries about where the money is going to come from. 
We celebrate with Michael and his hardworking paralegal, Gina, in their victory for this client. Every victory at Rocky Law Firm means that we've been able to help someone move on from a horrible circumstance, accident, or injury and try get them back to where they were before it ever happened.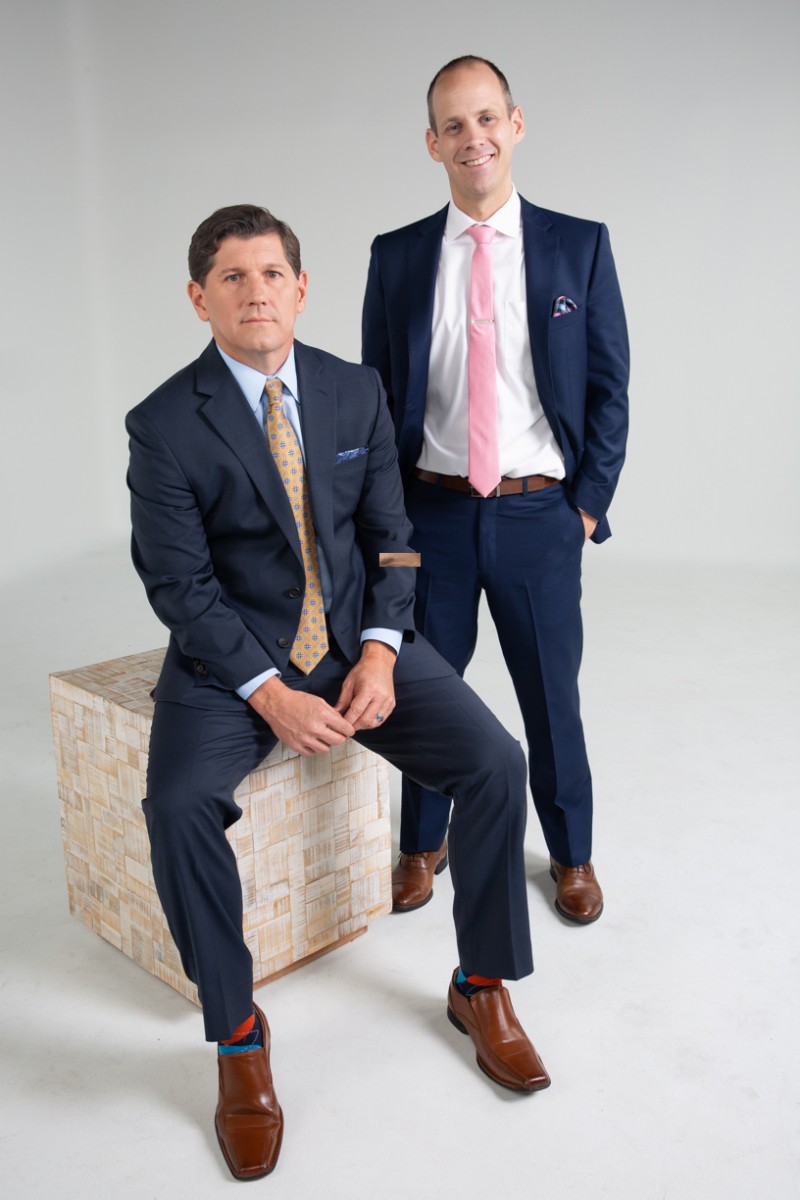 What's in a name?

per·son·al in·ju·ry law·yer

/ˈpərs(ə)n(ə)l/ˈinj(ə)rē/ˈloiər/

noun

a person who practices or studies law; an attorney or a counselor; a person who helps other people get justice.  
Personal injury lawyers are often referred to by a lot of different names in mainstream media and by the general public (some less complimentary than others). But all that matters to us is that we know who we are.  Like Attorney Rocky McElhaney and Attorney Michael Fisher, we are just people who help other people get justice.
We all need a little help sometimes.  If you or a loved one has been injured due to the negligence of another person or company, give us a call at 615.425.2500. Our dedicated, easy to talk to, down-to-earth team of attorneys is ready to listen and answer your legal question.  We hold offices in Nashville, Hendersonville and Knoxville and serve injury victims across Tennessee and the Southeast. Don't settle for less.  We fight for you!