What Kind of Damages are Recoverable in a Wrongful Death Case?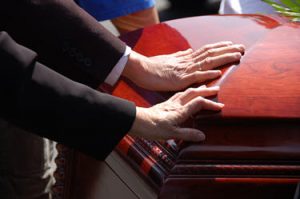 Tennessee was one of the earliest states to enact a law that allows survivors to bring a lawsuit when one of their loved ones died as the result of the wrongful act of another.  As early as 1836, the Tennessee legislature enacted a law that allowed the lawsuits of deceased to survive their death.  (1836 Tenn. Pub. Acts, ch. 77).  In 1850, Tennessee made its first attempt to permit recovery for wrongful death enacting a law that permitted a personal representative to bring an action on behalf of a widow or next of kin for the wrongful death of a victim. (1850 Tenn. Pub. Acts, ch. 58).  The modern law for wrongful death damages can be found at Tenn. Code Ann. § 20-5-113.
What damages does Tennessee law allow in a wrongful death lawsuit?
Tennessee law allows the party suing to recover two types of damages:
The survivor is entitled to recover damages sustained by the deceased from the time of injury until the time of death.  These damages include medical expenses, mental and physical pain and suffering of the deceased, funeral expenses, lost wages, and loss of earning capacity.
The second type of damages allows survivors to recover for their losses suffered as a result of the death sometimes called "incidental damages."  These damages include the pecuniary value of the decedent's life which includes the expectancy of life, the age, condition of health and strength, capacity for labor and earning money through skill, any art, trade, profession and occupation or business, and personal habits as to sobriety and industry.  Loss of consortium falls under the second type of damages recoverable.
Generally, a party has one year from the date the cause of action accrues to bring a wrongful death claim.  Often times, that is one year from the date of injury.
When tragedy strikes, Rocky McElhaney and his team are here to help
If someone you love was killed due to someone else's negligence, call Rocky McElhaney Law Firm today at 615-425-2500 and speak with an experienced Nashville wrongful death attorney. We can help you get the financial compensation you need to get your family back on their feet.