Total Recall:  The Complete Vehicle Recall and Defective Product Liability Forum
The 411 on where to find vehicle recall information and what to do if you've been injured by a recalled or defective vehicle   
The numbers for 2015 aren't finished being tallied yet but in 2014, carmakers issued a record 803 recalls, effecting approximately 64-million vehicles.  That's one in every four vehicles on the road.  With those odds, chances are you or a family member have received a recall notice.  Recalls are always safety related and therefore deserve your attention. 
Who would have thought, for instance, that a part which costs less than one dollar to make could be at the center of the one of the biggest and deadliest recalls in history– the GM ignition switch recall.- with over 57 reported deaths.
What's even scarier is that car dealerships are not required to tell you or even check if a car is subject to an open recall.  The responsibility is on the car buyer.  That is why the National Highway and Traffic Safety Association (NTHSA) has made it easier than ever to go online and look up a vehicle for recalls.  Visit this link to check it out right now!
Check for recalls often. 
While it may sound like your fishing for trouble, it is a good idea to check for recalls periodically.  You are always better safe than sorry.  In fact, NTHSA recommends you check for recalls at least 2 times a year no matter what make or model car you own or lease.   The more often you check, the more peace of mind you can have in defense against open recalls which could cause you and your passengers harm.  You can do so by visiting the link above at safercar.gov.
Quick Tip:  To help you remember to incorporate a periodic recall safety check, you might consider taking a picture of your VIN number or taking a note of it on your mobile phone and  then making efficient use of your wait at your next regularly scheduled general vehicle maintenance visit or oil change to check for recalls on the website (every three months or so).  This way, it becomes part of your general maintenance routine for your vehicle and it keeps you informed and up-to-date with the latest open recalls and safety alerts.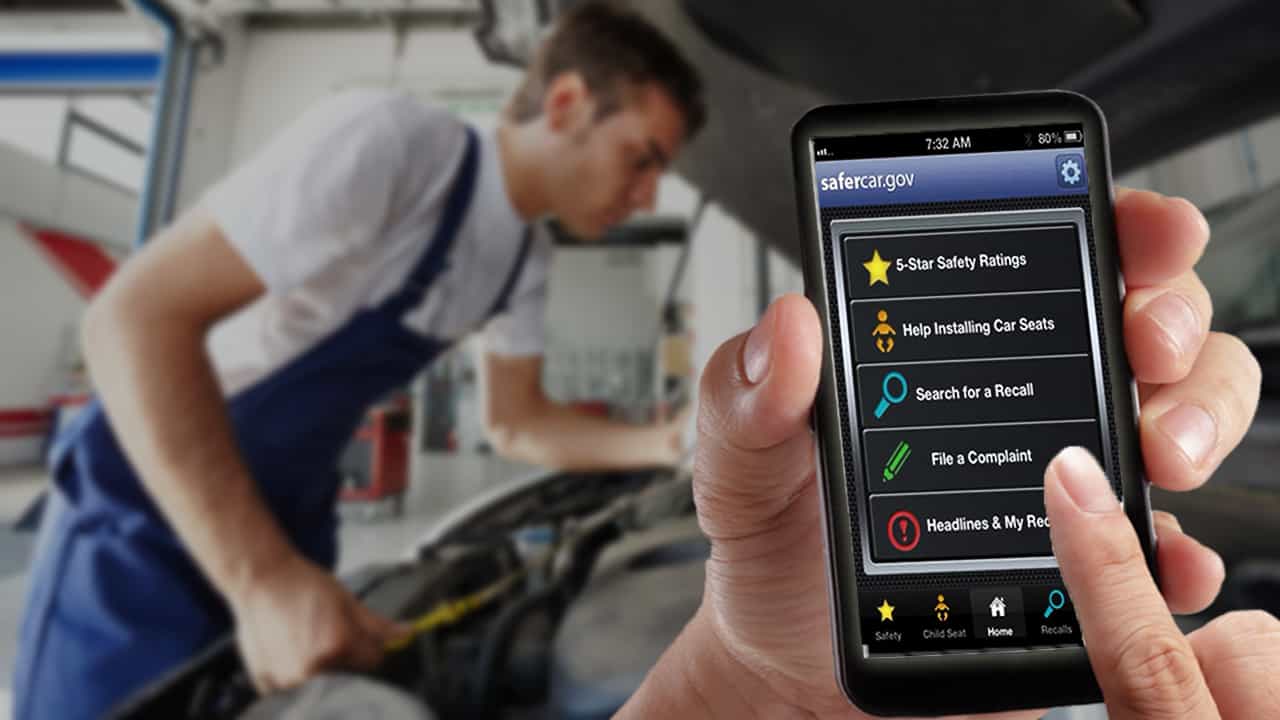 Who initiates a recall?
In order to initiate a recall, a manufacturer must file a public report describing the safety-related defect or noncompliance with a Federal motor vehicle safety standard, the involved vehicle/equipment population, the major events that resulted in the recall determination, a description of the remedy and a schedule for the recall. NHTSA monitors each safety recall to ensure the manufacturer provide owners safe, free, and effective remedies according to the Safety Act and Federal regulations. Manufacturers are obligated to attempt to notify all owners of recalled products.
Injury and death claims
If you are one of the victims of a recall, meaning you have been hurt or a loved one has been by a recalled vehicle, sadly, this too has already been factored into the manufacturer's equation. 
If you are at this point, know that what the manufacturer will offer you alone, without an experienced products liability attorney in your corner, is generally far less than what you might receive with one.  They're counting on the majority of consumers to accept less than they deserve for their harms and losses.   Many times, damages for future pain and suffering, future medical expenses, loss of enjoyment of life, inability to work, and a consortium claim (if applicable) are not included in what the manufacturer's insurance company is offering.
You are just a number to vehicle manufacturers
Big business will always be big business, not about the people.  As the consumer, the injured party, or the surviving family member—you deserve to be treated like a human being, not a number.  Don't make the mistake of falling into the auto manufacturer's trap and saying "yes" to a raw deal.
What if I am injured or a loved one is killed from a defect that is not under recall?
If you have been injured or a loved one has been killed because of a recalled or defective car part or any other device or product, call us immediately.  You may have already contacted the manufacturer or the manufacturer may have already contacted you, but before you put it in writing, talk to us first.   Let the experienced product liability attorneys at the Rocky McElhaney Law Firm explain your options so that you can make an informed decision going forward.  You have nothing to lose by calling us and everything to gain. Our gladiators in suits will investigate your claim, gather necessary evidence, medical records and medical bills and go to work on your behalf to get you the maximum recovery for your injuries— not just the crumbs the big insurance companies are willing to sweep your way.  If we can't negotiate what we believe is the best possible result for you, they can meet us in court.    Call today (615) 425-2500.  We fight for you!