Rocky Law Adds Two New Experienced Litigators to the Firm:  Jill Draughon and Ali Toll
At Rocky Law Firm, our wheels never stop turning.  Without losing sight of our heart or our mission, we are constantly moving towards becoming a bigger and better law firm as we recruit only the very best and brightest legal talent to fight for our deserving clients.  We are pleased to announce that this tradition has continued with the hiring of two tough, well-seasoned gladiators:   Attorneys, Jill Draughon and Ali Toll.
Attorney Jill Draughon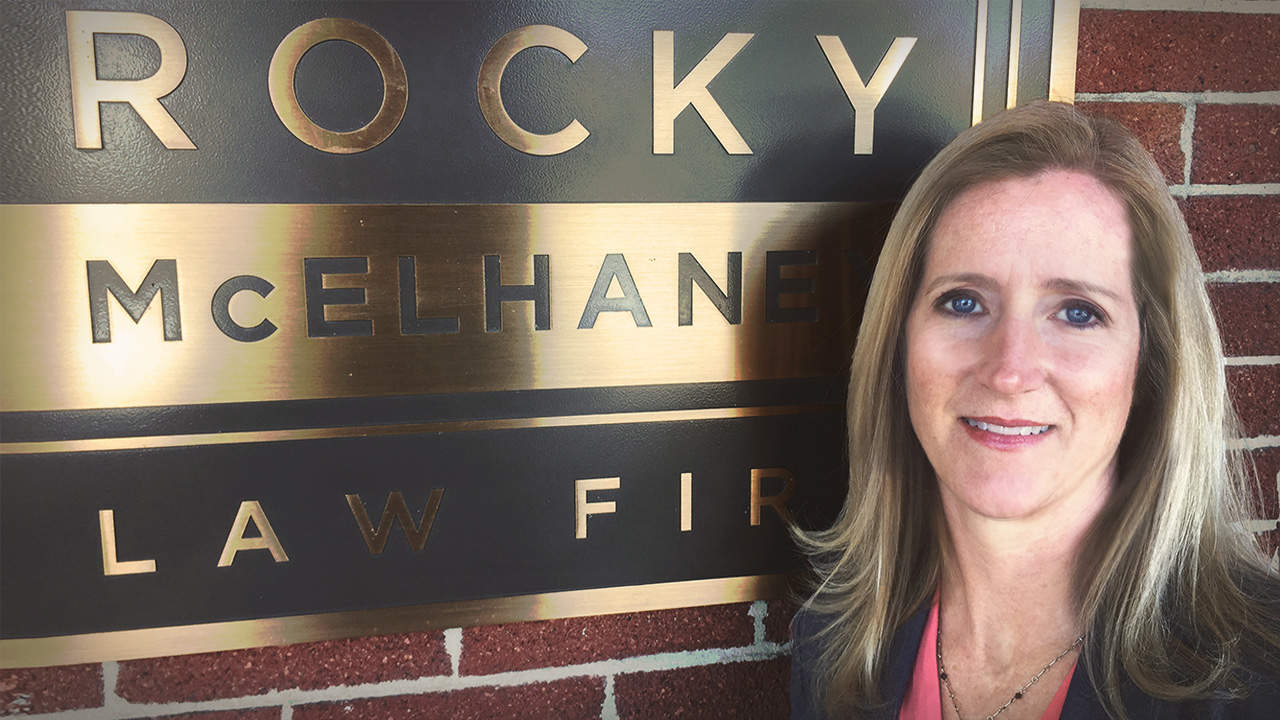 When she's not teaching Sunday school in Whitehouse, Jill Draughon is battling it out in the boardroom and the courtroom on behalf of her clients.  Just below Jill's kind, warm and unassuming exterior is a hard-nosed gladiator who has zealously fought for serious injury victims for the last 21 years. It's all she knows.  It's in her heart.  It's in her DNA.
Growing up, Jill was always inspired by pictures and stories of women in powerful positions in the legal field.  Her passion for helping people was already present from a young age as she inherited the very best qualities from her mom, a patient and caring school teacher; and her dad, an upright and fair-handed police officer.  Law became the mechanism by which Jill would use her abilities to do good in the world.
The journey to her chosen profession did not come easily. Law school is hard all on its own, let alone trying to make it through as a single mother without any help. During school, Jill got her feet wet as a runner for a local personal injury firm.  She believes it's these difficult and strenuous hours of her life spent working, going to school, and then coming home to be a mom that conditioned her to fight harder than anyone else for the things she wanted in life.
After graduating from Nashville School of Law in 1997, Jill specialized in workers' compensation claims.  She spent the last two decades in the trenches fighting for injured workers through good and through bad.  Despite serious reforms and benefit cuts that have nearly crippled the workers' compensation system in recent years, Jill has continued to stand by the hard-working folks of Tennessee that need an advocate in their corner.
In 2016, Jill experienced both the joy of watching her baby boy go off to college at Lipscomb University in Nashville, and the pain of losing her mother to advanced dementia, for whom she had been a full-time caretaker of for many years.  As one can imagine, these two significant life events caused Jill to re-examine certain aspects of her life.  After an open-ended offer from Rocky to join the best personal injury firm in Tennessee, and suddenly, a lot more time to think about it, Jill began to consider making Rocky McElhaney Law Firm her new home.
At the beginning of March, we were able to welcome Jill to the firm with open arms.  We know Jill's unique life perspective, her compassion, and her drive to do everything she can to change her clients' lives for the better will steal their hearts from day one.
Attorney Ali Toll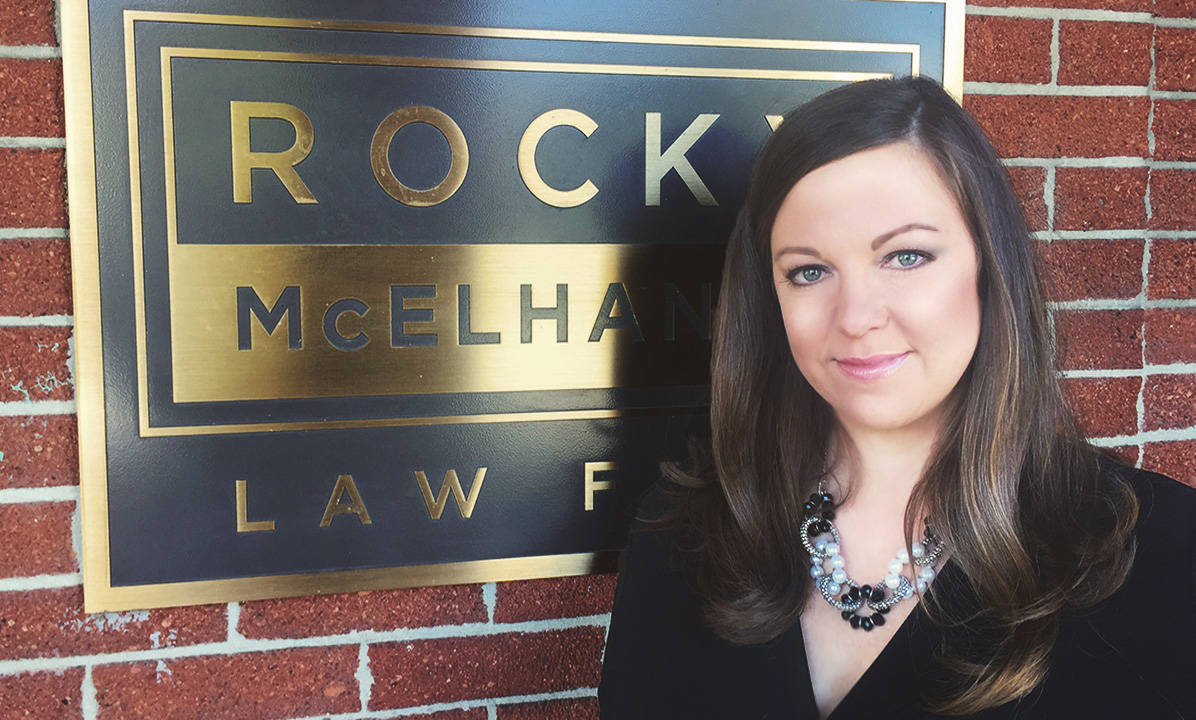 Over the years, laws change (usually in favor of big business and insurance companies).  Juries stiffen as misrepresentations in the media inaccurately and negatively depict how personal injury settlements are paid out and used.  Our opponents' legal strategies evolve and deep-pocketed insurance companies continually tighten their grasp on their money.  Because of these factors, the fight for the maximum recovery that our clients truly deserve gets more challenging every year.  Staying at the top of our game for our clients requires the smart and calculated hiring of individuals who are just as diverse and experienced as they are passionate about helping people.  That's why we've recruited Attorney, Ali Toll, who has a wealth of experience from working on the inside- behind the enemy lines of an insurance defense firm.
Ali, a Goodlettsville-native, began working as a defense litigator representing insurance companies and their billion-dollar insureds right out of law school. For the next 10 years, she was deeply entrenched in the insurance industries' strategies.  She was able to learn the ins and outs of exactly how the cold-hearted, defense world operates.   But she never felt right about it; it was contrary to her humble beginnings and core values. 
Her vast litigation experience includes a strong focus on automotive liability, uninsured/underinsured motorist coverage, general liability, premises liability, products liability, property damage liability, fire loss, landlord/tenant law, and large loss subrogation.  Her hard work and success in those areas helped her rise to the top of her field earning Ali the esteemed rating of "AV Preeminent" by Martindale-Hubbell's Peer Review Rating System, the highest rating available for legal ability and professional ethics in 2015.
Just as Jill had experienced, in 2016, Ali too faced one of life's greatest challenges, the unexpected passing of her father.   While dealing with such a great loss, she felt convicted to change her career path and to follow in his example of working to help others.  Ali decided to build something positive rather than tear it down, and to follow her heart and fight for real people suffering from life-altering injuries because of the negligence of others.  To Ali, there was no firm out there that spoke to that higher purpose more than ours, as we seek to level the playing field against billion-dollar insurance companies and fight for the maximum recovery.  It's through these doors that Ali will begin to spread the seeds of justice and realize the rewards of this truly life-changing work.
We are proud to welcome both Jill and Ali to our team of skillful, aggressive, no-nonsense trial lawyers.  We are thankful for the trust our clients have shown in our firm and confident their trust will be honored and upheld by our two new recruits.
---
If you or someone you love has been hurt or killed as a result of a person or company's negligence and you need someone in your corner who is willing to battle the big insurance companies and demand justice call us. The Rocky McElhaney Law Firm is made up of tough dedicated professionals- Gladiators in Suits who will fight for the maximum recovery for you and your family.   To schedule your free consultation with an auto accident lawyer in our Nashville, Hendersonville or Knoxville office, please call (615) 425-2500 or fill out our contact form. We fight for you!