Penny McElhaney Receives 2019 Women Impacting the Community Nomination
The Rocky McElhaney Law Firm is pleased to announce that our very own Chief Operations Officer and Senior Attorney has been nominated for the 2019 Hendersonville Area Chamber of Commerce's Women Impacting the Community Awards in the professional category!
At the Women Impacting the Community Luncheon today, Penny was recognized with other outstanding nominees for her leadership, commitment to ethics, and commitment to the well-being of the community. Nominations were open to the community and accepted across five categories: professional, education, nonprofit or civic organization, young professional, and healthcare.  Penny received many powerful nominations from her peers, all of them, emphasizing the strength of her character and the enormity of her heart.
So, what does it take to be a Woman Impacting the Community?
The answer: A whole lotta heart, perspective, and digging in of one's heels. A winning formula Penny McElhaney has been employing from the get-go.  Here are some things about our leading lady we think you should know:
Her background is jaw-dropping
Penny McElhaney came from humble beginnings on a farm in Burkesville, Kentucky.   She got her CDL and drove tractor-trailers in the Army Reserve. After serving her country, she found her way to Washington, D.C. where she worked as a lobbyist. There, she wrote proposals for the White House and brokered deals with foreign governments.  At 25 years old, she became the youngest executive in her company's history.
After some time in the industry, Penny grew conflicted.  Though she was successful, her work often benefited greedy corporations and powerful insurance companies.  Companies that payout large sums to influence policy and tilt laws in their favor.  Companies that devalue and deny valid claims for compensation.  Companies that make it harder for real people to get justice.  In the trenches of the opponent, she saw just how much serious injury victims really need good lawyers to protect them from getting a raw deal.  Penny soon made the bold move from the insurance world to personal injury, where she thought that she could do the most good by helping real people reach fair outcomes during some of the darkest times in their lives. 
Rocky and Penny are a dynamic duo
When Rocky McElhaney and Penny met, it was love at first sight.  The two amazing, mission-minded individuals joined forces behind Rocky McElhaney Law Firm's big blue door to stand up for serious injury victims across Tennessee.
Under Penny and Rocky's careful leadership, the Rocky McElhaney Law Firm has gone on to receive numerous awards and recognitions, including: Nashville's Best Lawyer by Nashville Scene Magazine and Best Place to Work by Nashville Business Journal for 4 years in a row, and most recently earning the distinction of Best Lawyer and Best Law Firm by Hendersonville Lifestyles annual Readers' Choice Awards. 
Penny's compassionate nature and intelligent foresight have been a key motivator for impacting policy at firm:  From increasing employee benefits, raises, bonuses, and PTO time, to holding more appreciation events, to developing an unequalled maternity leave program, to creating employee safety and human resource protocols, as well as leading initiatives that continue educate and inspire our team.
She and Rocky use the firm's success to help others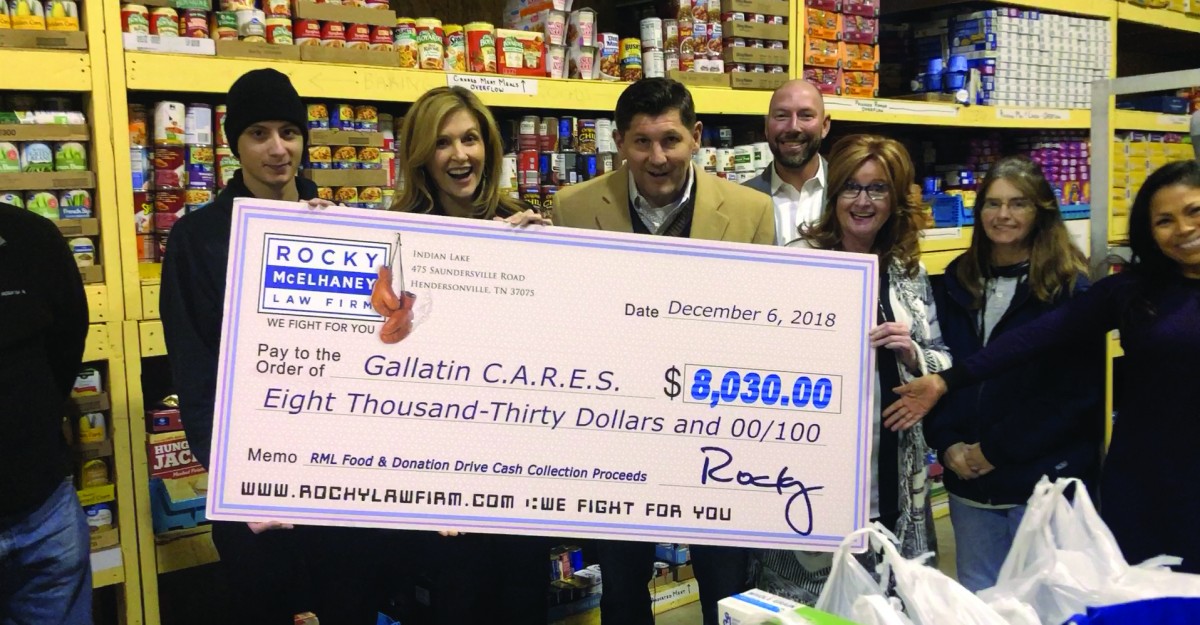 As a calculated thought leader, Penny understands that Rocky McElhaney Law Firm is only as strong as the community it serves.  She believes it is our place as a successful business to freely and generously give back everywhere we can.  Penny created several appreciation events to honor local authorities, educators, and community leaders who make daily sacrifices for the betterment of the community, like the Rocky McElhaney Law Firm "Patrolmen's Breakfast" for the Hendersonville Police Department, and hosting a "Teachers' Taco Tuesday," event at Sumner Academy.
In 2016, her giant heart was held captive by the mission of Gallatin C.A.R.E.S., a local non-profit food pantry and thrift store making a huge impact with families in need across Sumner County.  Under Penny's direction, the firm has hosted 3 successful food and donation drives.  2018's donation and match from the firm equaled nearly three times the amount raised in 2017. It's her dedication to the cause, her contagious enthusiasm, and her strategic decision-making that has helped the Rocky McElhaney Law Firm help more people in need every year.
Her heart doesn't clock out at 5' o'clock
Outside of the firm, Penny serves as President of Sumner County CASA, or Court Appointed Special Advocates. CASA is charged with providing abused and neglected children with court-appointed advocates who promote and support those children in their mission of finding a safe and healthy environment within a permanent home.  From her leadership role, she has developed creative and exciting local fundraising events that have resulted in more exposure, additional volunteer support, and continued contributions for CASA.
She is also active with the Sumner Academy, where Rocky and Penny's four little ones attend, and has ever-increasing responsibilities there. 
Penny is committed to her church and to her church family.  This year's nominators told us that if she hasn't already given the shirt off her back, than she's given away her family's vehicles for use to others in need, and provided gift cards, food, or even shelter to folks that were struggling.  Her genuine concern for the welfare of others in the community is undeniable!
The only thing more impressive than the list of amazing things Penny has already accomplished, is what I know she will accomplish in the future for Sumner County and beyond.  She provides an example of just how much a heart can expand to meet the needs of the community head on.  She is a blessing to every life she touches, and I feel blessed to be her partner at the law firm and in life," says Rocky McElhaney.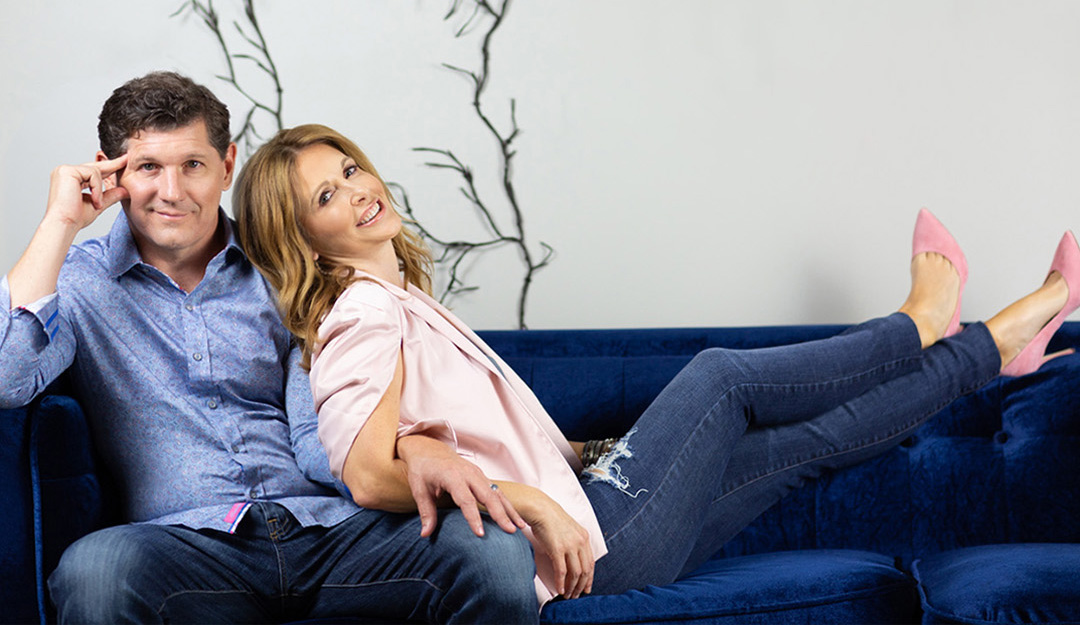 ---
Like Penny McElhaney, each of our lawyers are compassionate advocates for people in need, and fierce defenders of their best interests.  At Rocky McElhaney Law Firm, we make it a standard practice to do more for our clients than any other firm out there, because we know what every dollar means to you and your family.
If you or a loved one has been injured due to the negligence of another person or company, hire an attorney with the experience and industry reputation to give you the edge you need.  Hire an attorney who will fight for the maximum outcome you deserve. 
Don't settle for less. Get Rocky in your corner!
Call our lawyers today at 615-425-2500 or use our contact form to schedule an appointment.