Video Doorbells Recalled by Ring for Fire Hazard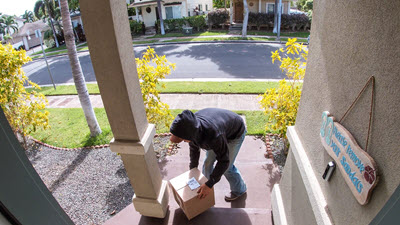 The ability to monitor your home no matter where you are is important for millions of homeowners. With so many security options on the market, many people have security cameras inside and outside their homes along with video doorbells.
If you have a Ring video doorbell, you will want to review the latest recall notice issued by the Consumer Product Safety Commission (CPSC). The CPSC recalled 350,000 Ring video doorbells (2nd generation) due to fire and burn hazards.
The recall
The CPSC recalled the Ring video doorbells sold between June 2020 and October 2020 at home improvement/goods stores and online, due to reports the agency received about users being injured. The CPSC has received at least 85 complaints of the doorbells being installed with the wrong screws. Of those 85 complaints, 23 involved the doorbell igniting, leading to damage to the property. Eight of the 85 complaints have involved consumers suffering from burn injuries.
The units recalled include the following:
Model number 5UM5E5
Blue ring on the front
Available in two colors: "satin nickel" (black and silver) and "venetian bronze" (black and bronze)
Sold with a mounting bracket and a USB charging cable
Ring logo is printed on the bottom front of the doorbell
Model and S/N are on a label on the back of the doorbell and the package
Consumers can check if their doorbell is part of the recall by entering the serial number of the unit at Ring's website.
The CPSC encourages consumers to stop using this Ring video doorbell immediately. Do not leave it installed on your home. The CPSC recommends uninstalling the doorbell until you can check with Ring to see if your unit is involved in the recall. You can also download the updated installation instructions from Ring.
Ring noted that if the doorbell was installed correctly, using the correct screws, then the unit poses no hazard to your property or yourself. Ring also said that there are no other models involved in this recall and the company hasn't received complaints of any other models, saying "Customers do not need to return their devices."
Product malfunctions are common and can cause serious injuries and damage to your property even if you used them according to printed instructions. If you suffered a burn injury or damage to your property due to a 2nd generation Ring video doorbell, Rocky McElhaney Law Firm will fight for you! Call us at 615-425-2500 or complete our contact form to schedule a consultation. We have offices in Nashville, Hendersonville, Knoxville, and Clarksville to better serve our clients.