Injury Victims Never Fear: Rocky McElhaney's New Book Is Here
Nashville's Best Attorney, Rocky McElhaney, just published the ultimate guide to helping Tennessee Injury victims navigate the complex legal process and it's available for free download!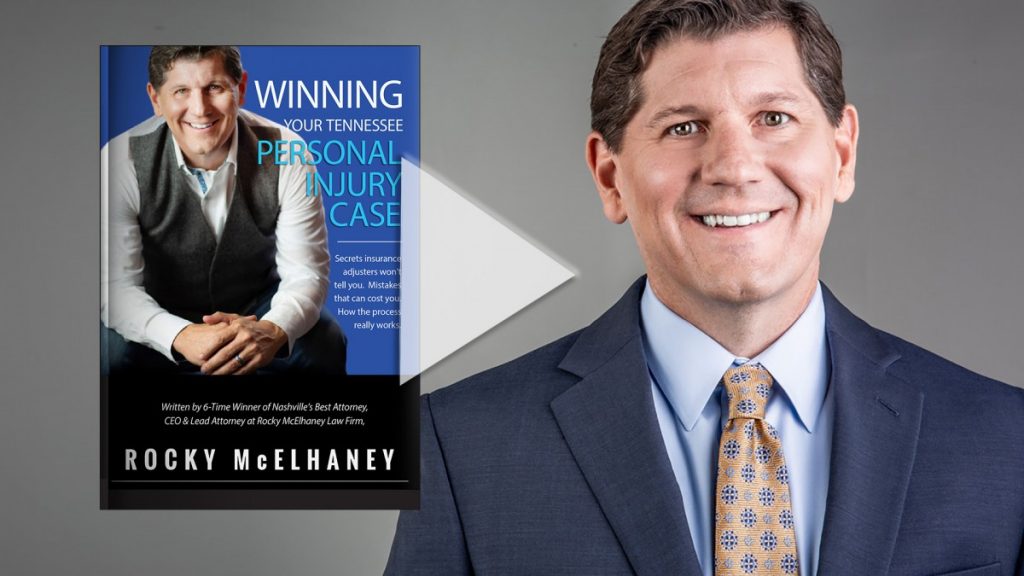 Over the last 20 years, Rocky McElhaney, founder and managing attorney of the Rocky McElhaney Law Firm, has built an impeccable reputation for fighting for the maximum recovery for his clients. Rocky and his dedicated team of "gladiators in suits" have set themselves apart in the industry with their hard-fighting strategies, significant trial experience, and unwillingness to settle for less than the best possible outcome for those they serve. Now, Rocky has compiled all those years of experience and his insider knowledge into the ultimate free guide to Winning Your Tennessee Personal Injury Case.
Rocky's downloadable book is available at no cost and is packed with useful information, explanations, and tips drawn from Rocky's long career of fighting the good fight and leveling the playing field against the big insurance companies.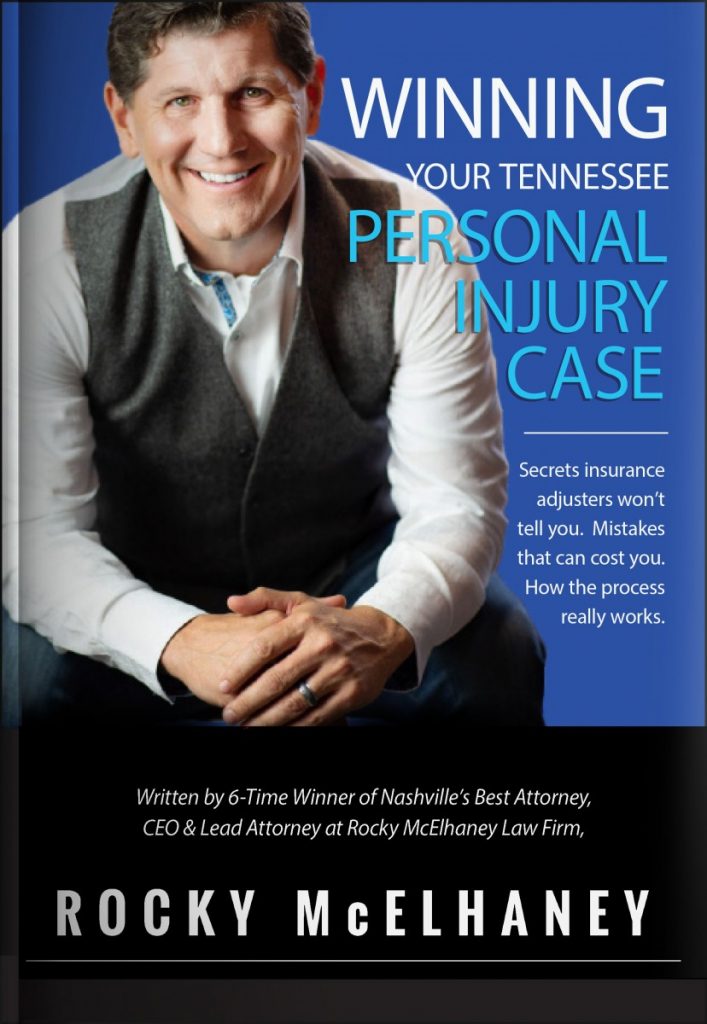 Winning Your Tennessee Personal Injury Case aims to help injury victims and their families:
Understand each step of the personal injury claim and litigation process;
Share the secrets insurance companies don't want the general public to know; and to
Raise awareness of pitfalls and mistakes that could cost them big money.
Rocky explains,
"When you have a personal injury case, the deck is stacked against you from the start. The legal system is complex and insurance companies and their adjusters have only one goal in mind: to hold onto their profits and pay as little as possible on a claim."
The easy-to-read guide is written by Rocky in his own straight-forward, approachable style – the same approachable style that has helped this 6-time "Best Attorney" in Nashville (Best of Nashville Readers' Poll) win the hearts and earn the respect of thousands of and clients and make and life-long friends across Tennessee and the Southeast.
Download Your Free Copy Here
Early reviews of the text from Rocky's own colleagues have come in strong:
"Rocky has a wealth of knowledge and is one of Tennessee's best personal injury attorneys. I'd like to say he's an even finer person. If there were more Rocky's, the world would be a better place." –Steve Karr, TN PI Attorney
Well, there you have it: Great advice from a great personal injury attorney available for the taking. Don't miss out on downloading your free copy of Rocky's new book right here or find it on Amazon and Barnes and Noble today.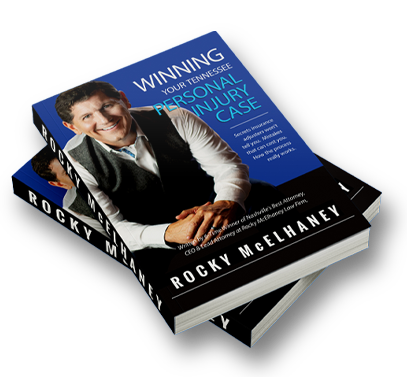 ---
If you or a loved one has been hurt due to someone's negligence, call the Rocky McElhaney Law Firm today. From the moment a wreck or incident involving serious injury happens, the insurance company usually has a team of people on the scene working to build a case against you to devalue your claim and your recovery. Let our team stand in your corner and fight. We have many convenient offices across Nashville, East Nashville Hendersonville, and Clarksville to serve you and we can start your case right over the phone at 615.239.5331.  Or, complete our contact form to schedule your free consultation.