What You Should Know about Death Benefits from Workers' Compensation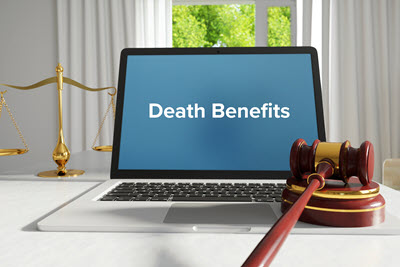 In Rochester, Michigan, a regular oil change at a Jeep dealership took a turn for the worst. An employee was responsible for accidentally driving over another coworker who unfortunately died instantly. Unfortunately, due to Michigan law, the employee's family has no choice but to sue the Jeep owner to seek some compensation for their deceased's wrongful death.
Michigan workers' compensation laws prohibit employees or families of employees from holding another employee accountable for their negligence on the job. Even though it was discovered that the other employee did not have a driver's license and should not have been operating a vehicle, the family's only legal option is to file a lawsuit against the Jeep owner.
Fortunately, the workers' compensation laws in Tennessee are different. Unlike in Michigan, survivors of a deceased employee can sue for workers' compensation. There are several types of benefits that dependents of a deceased employee are entitled to receive, including death benefits.
How do death benefits work in Tennessee?
Although death benefits are not paid through the Tennessee Bureau of Workers' Compensation, the employer's insurance company is responsible for paying death benefits to the survivors of a deceased employee. There are two types of death benefits that can be offered to survivors:
Burial expenses. The employer can award $10,000 in burial expenses to dependents if the employee's death-related injuries happened on or after May 19, 2017. If the deceased employee's injuries occurred before May 19, 2017, the dependents can be awarded $7,500.
Wage replacement benefits. If the deceased employee does not have any dependents, his or her estate will be rewarded $20,000 from their employer. A deceased employee's surviving spouse will be rewarded 50% of their average weekly wages if they do not have any dependents. For deceased employees with a surviving spouse and one or more dependents, two-thirds of the employee's wage replacement benefits will go to their surviving spouse and their dependents.
What happens if the family's workers' compensation claim is denied?
Even when a worker has been killed on the job, insurance companies would rather force the survivors of employees to jump through hoops before rewarding them with the benefits that they deserve. One of the ways that insurance companies will force survivors to jump through hoops is by denying their workers' compensation claim. Insurance companies may argue that the deceased employee's injuries were not caused by a work-related accident.
If your death benefits claim for your deceased loved one has been denied, there are still several legal options that you can exercise. One of the options is challenging the insurance company's decision. You can file an appeal for your workers' compensation denial.
How do I begin the workers' compensation appeals process?
To begin the workers' compensation process, you would have to file a Notice of Appeal to the Workers' Compensation Appeals Board within 30 days of the initial denial. When you file for an appeal, you have the option of being represented by a Tennessee attorney for your hearing. You also have the option of representing yourself. Once your appeal has been approved, you will have the opportunity to explain why your workers' compensation claim should be approved during a hearing.
What is the administrative review program?
The Administrative Review Program is the independent review process that will take place after you file for an appeal. The review is performed by a senior Workers' Compensation Attorney Specialist who is impartial. The process will take place in an informal conference over the telephone. During the conference, both sides will have a chance to explain the issues surrounding their workers' compensation matter.
After the conference has been conducted, the specialist will review all the information presented and decide to either issue approval or uphold the denial. If the specialist decides to approve your workers' compensation claim, the employer must comply with your new claim within ten days of receiving the decision.
Can I file a lawsuit against a third party for my work-related injuries?
Another legal option you have is to file a third-party lawsuit. If your loved one's work-related injuries were caused by another party, you can file a lawsuit against that party for your loved one's death. Third-party lawsuits are another way for survivors of deceased employees to seek compensation for their damages. Even with the addition of death benefits, workers' compensation benefits do not cover the entire costs of the family's expenses.
What are the requirements for a third-party claim?
For the survivors of a deceased employee to file a third-party claim, it must be proven that another party outside of the employer acted negligently and that their negligence contributed to an employee's work-related injury. There are multiple parties who can be held accountable for an employee's work-related injuries, including:
Tool manufacturers
Property owners
Contractors
How to prove a third party's negligence
In addition to establishing the third party, the third party's negligence against your loved one must be proven. There are four elements that must be proven to hold a third party liable for negligence:
The third party must owe a specific duty of care to your loved one
The third party's reckless actions must be a violation of that duty of care to your loved one
The third party's reckless actions must directly contribute to your loved one's work-related injuries or death
There must be examples of how the third party's actions caused your loved one to experience harm or damages.
If you are seeking death benefits for your loved one's work-related death, speak to the Nashville workers' compensation lawyers at Rocky McElhaney Law Firm. Call us today at 615-425-2500 or fill out our contact form. We represent clients in and around Nashville, Hendersonville, and Clarksville.