What Is Permanent Total Disability for Workers' Compensation?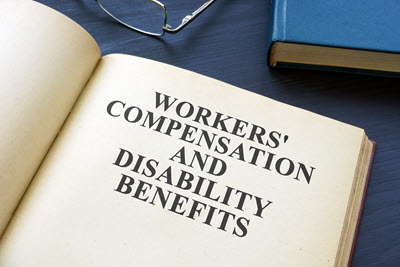 In Tennessee, there are different types of workers' compensation disability benefits for those who have been injured on the job. Therefore, if you have been severely injured and do not think that you can return to work in the future, you may be wondering what qualifies as permanent total disability for workers' compensation.
When it comes to permanent disability benefits, there are two different types for which you may be eligible: permanent partial disability and permanent total disability.
Permanent partial disability: This benefit is for individuals who have a work-related injury that caused them to be permanently disabled. However, they have the ability to return to their job after a certain period of time. If a person is eligible for this benefit, they will receive 66 and 2/3 percent of their average weekly wage until they return to their prior job.
Permanent total disability: This benefit is for individuals who have been permanently disabled due to their work-related injury and cannot return to any job at all. If a person qualifies for this benefit, they will continue to receive it until they are able to retire and file for social security.
How do I qualify for permanent total disability in Tennessee?
To qualify for permanent total disability, you must have an injury that is expected to last for the remainder of your life. Therefore, if you have a severe, life-threatening injury that will prevent you from being able to work again, you may be entitled to permanent total disability benefits.
It is important to know that a doctor will most likely be required to  look at your injuries and determine if your condition is expected to improve in the future. If the doctor determines that your maximum medical improvement has been reached and you are unable to heal any further, they will need to decide if it is possible for you to return to work or not. During this time, you may be receiving temporary disability payments. However, if the doctor believes that you have a permanent disability, you may need to switch to permanent disability payments.
Your employer's insurance company will most likely request that you undergo an independent medical examination to evaluate your permanent impairments. This will allow the doctor to rate your permanent disability as a percentage, which explains the severity of your injuries. They will use this rating to determine if you can perform any type of work-related tasks or remain out of work.
Do I need to prove that I cannot work to receive permanent total disability benefits?
Although a physician will assess your injuries to determine if you are able to work again, you do not necessarily need to prove that you cannot work to receive permanent total disability benefits. Instead, your eligibility could be based on the extent of your injuries. For example, individuals who lose both of their legs or arms in a work-related accident are typically considered to be permanently and totally disabled. You can also be eligible for this benefit if you have several different injuries that equal a permanent disability rating when combined.
How to start a workers' compensation claim in Tennessee
If you are ready to begin a workers' compensation claim, you will need to follow these steps:
Seek medical attention as quickly as possible. If you skip this step, your employer may say that your injuries were not severe enough to go to the doctor or hospital, and you may reduce your chances of having a full recovery.
Let your employer know that you have experienced a work-related injury and want to start a claim for workers' compensation. According to Tennessee's Department of Labor & Workplace Development, you have 15 days to notify your employer of your work-related injury. It is recommended that you do this in writing and keep a copy for yourself to ensure that it is documented.
Make sure that your employer files the correct form after they become aware of your injury. The form is called the First Report of Injury Form, and it must be filed no later than one business day after you notified them of the injury. You can check the status of this form online.

After your employer's insurance company receives this form, they will give a copy to the Tennessee Department of Labor and Workforce Development Bureau of Workers' Compensation as well as send you a copy of the form. During this time, all you can do is wait patiently to hear from a claims adjuster.
A claims adjuster will reach out to you by mailing a letter or giving you a phone call. They will explain to you who they are and what they do. Then, they will begin investigating your claim.

If your claim is denied, you can appeal the decision. Some people get angry, frustrated, and stressed when their workers' compensation claims are denied, but the truth is that many people's claims are denied the first time. It may be something as simple as needing more evidence or fixing a few mistakes.
Whether you need help filing a workers' compensation claim or appealing a denied claim, a Nashville workers' compensation attorney from Rocky McElhaney Law Firm has the experience and knowledge to guide you through the entire process. We have helped many injured workers across the state and believe that no one should miss out on benefits that they are entitled to receive. Call our office or submit our contact form to schedule a free consultation. You can find us in Nashville, Hendersonville, and Clarksville, and we will work endlessly to achieve the best outcome possible for your case.
Related Content: