Filing a Wrongful Death Lawsuit on Behalf of a Child in Tennessee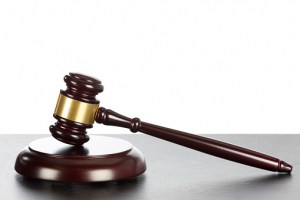 When an immediate family member dies due to the negligent actions of another person, the surviving family members may be able to file a wrongful death claim against the party who was responsible for causing the death. Whether the at-fault party caused a tragic traffic accident or some other kind of accident, the tragic death of a family member can be devastating. When a minor child loses their parent, or both parents in an accident, they have not only lost their love and companionship, but they have also lost their only financial support. A wrongful death lawsuit will allow the decedent's loved ones and dependents to recover financial compensation for the loss of their loved one and for the contributions both emotional and financial – that she or he made in their lives.
What happens when the beneficiary of a wrongful death lawsuit is a minor in Tennessee?
Under TN Code § 20-5-106 (2015), when there is no surviving spouse, and the beneficiary of a wrongful death action is a minor, if it is in the best interest of the beneficiary, the court may authorize that all or a portion of the funds recovered on behalf of the minor be added to a trust that has been established for the benefit of the beneficiary, and the fund will be free from the claim of creditors.
The court may also appoint a temporary conservator to handle the minor child's wrongful death action.
What damages are available in a wrongful death lawsuit?
In a wrongful death lawsuit, the surviving loved ones might be able to recover compensation for:
Pain and suffering
Wage loss
Medical and funeral expenses for the decedent
Loss of consortium
Additional damages (such as punitive damages when appropriate)
What is the statute of limitations for wrongful death in Tennessee?
The statute of limitations for wrongful death in Tennessee is one year form the date of death. There are circumstances under which the court will extend the statute of limitations, which increases the urgency with which you should begin consulting with a Nashville wrongful death attorney who will advise you of your rights and how to proceed.
When the careless or negligent actions of someone else are responsible for the untimely death of a loved one, you may be able to take legal action and recover financial compensation. A compassionate Nashville wrongful death attorney from the Rocky McElhaney Law Firm is ready to fight for your right to fair compensation when you have lost a loved one needlessly.
The Rocky McElhaney Law Firm employs a team of Nashville wrongful death attorneys who make each client feel like they are the only client. Speak to one of our gladiators today at 615-425-2500 or use our contact form. We serve clients in and around Nashville, Hendersonville and Knoxville.
[simple-author-box}