Liability in Tennessee Rental Moving Truck Accidents
When it is time to move houses, a person can decide to rent a moving truck rather than hire a moving company. Moving is already stressful enough, so why not toss in the stress of climbing up into a moving truck and getting behind the wheel of the largest motor vehicle they have ever driven? What could possibly go wrong? Regardless of whether the move is across town or three states away, if the driver is inexperienced at driving a commercial truck there is plenty that can and does go wrong.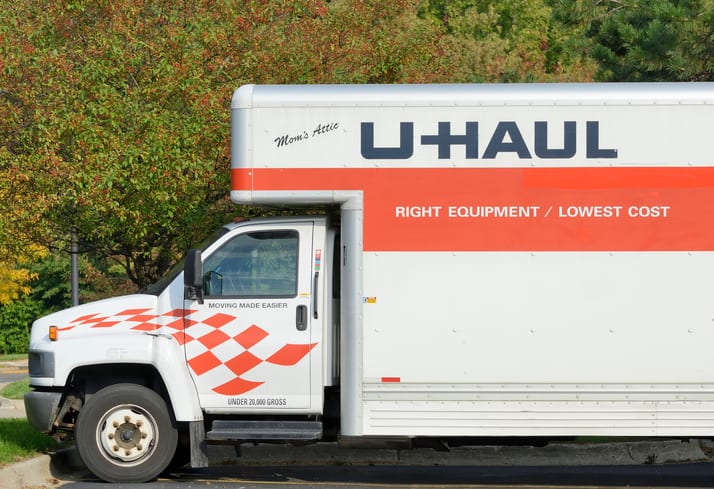 Accidents with rental trucks
Here are some examples of accidents with rental trucks:
A man crashed a rented truck into a toll booth on the Bay Bridge killing the attendant inside the booth. The truck driver was badly injured, as were his passenger and the occupants of five cars that were struck by the truck before it crashed into the north side of the toll plaza. The driver was arrested on suspicion of drunk driving. (SF Gate)
A Ryder rental moving truck burst into flames after crashing into an overpass on I-95. Both the passenger and driver were killed in the crash. (First Coast News)
The driver of a pickup truck that was hauling a U-Haul rental trailer says that the truck went out of control causing her to run over a 29-year-old man and crash into the side of a building. The driver of the truck was the mother of the man who was struck and killed. (WSB-TV)
What are common causes of moving truck accidents?
Clearly, driver inexperience is a major factor in rental truck accidents, but here are a few more examples of what can happen when you put someone who is used to driving a passenger vehicle behind the wheel of a 12,000 pound or more commercial truck:
Distracted driving
Speeding
Drunk driving
Improper turn
Failure to yield right of way
Improper lane change
Who is liable for rental moving truck accidents?
If you are involved in a collision with a rental moving truck, the driver of the truck can be held liable for the property damage and injuries caused in the accident. The injured party would seek compensation from the truck driver's personal insurance policy.
There might also be the option to seek compensation through the rental truck company's insurance. When a driver rents a moving truck, they sometimes have the option of purchasing additional insurance coverage which provides liability coverage for property damage and bodily injury because of an accident that is their fault when they are driving the rented truck.
In some circumstances, the rental truck company may be held liable for the injuries and property damage in a rental truck accident such as:
Negligent maintenance of the truck
Failure to conduct safety inspections
Mechanical defects
Negligent entrustment. If the rental company rented a truck to an underage driver, or an unlicensed driver, they can be held liable for the accident.
Questions about rental truck insurance
Here are some questions that might be swirling around in your mind if you have been injured in an accident:
What if the driver who caused the rental truck accident does not have a personal auto insurance policy?
How do you know whether to pursue compensation from the truck rental company, the driver or another at-fault party?
What if the insurance company denies your claim after a truck accident?
The number of questions is endless, but these are not issues for you to worry about if you have been injured in an accident with a rental truck. Once you hire an experienced Nashville truck accident lawyer, they will know the answers to these and many other questions that will arise and they will make sure that you recover the compensation you need for your injuries, property damage and any other losses.
At the Rocky McElhaney Law firm in Nashville our skilled truck accident lawyers fight for you when you have been injured in a collision with a rented truck. You are welcome to call 615-425-2500 or fill out our contact form now. We are proud to help clients from all over Tennessee.  Please visit our offices in Nashville, Hendersonville or Clarksville to learn more.
Nashville personal injury attorney Rocky McElhaney is a well-known and respected lawyer as well as published author, helping Tennesseans through difficult times since the turn of the century. Rocky builds friendships with his clients, not just professional relationships. Rocky McElhaney is a Super Lawyer, AV Rated by Martindale Hubbell, has been named a Top 100 Trial Lawyer by the National Trial Lawyers Association and has been awarded Best Lawyer in Nashville by the Nashville Scene Readers' Poll
The Rocky McElhaney Law Firm represents people who have been injured by car accidents, truck accidents, motorcycle accidents, negligent premises owners, defective products and many other forms of negligence throughout the state of Tennessee. The firm also represents clients in the areas of workers' compensation and Social Security Disability claims.