Wheel-Offs, Bad Brakes and Other Truck Defects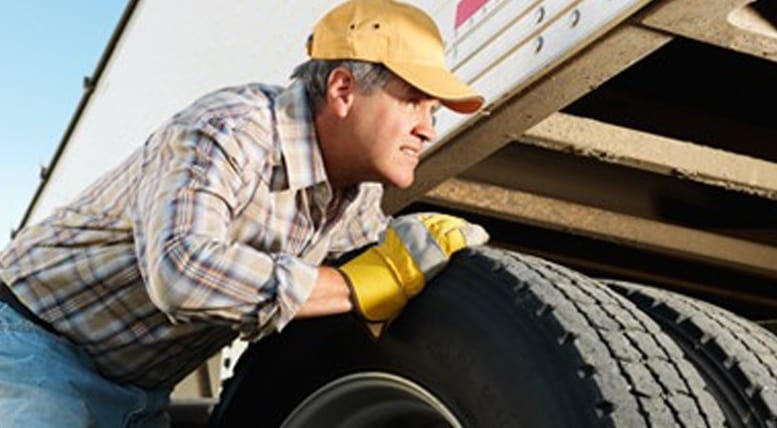 Aggressive Advocacy for Truck Accident Victims in Tennessee
Defective truck tires and bad brakes can create dangerous driving conditions
Commercial truck drivers and the companies they work for have a responsibility to put safe, working vehicles on the road. A balding tire or worn brakes can cause a serious accident with serious repercussions. When unsafe or defective trucks take to the road, everyone's lives are in jeopardy.
At The Rocky McElhaney law Firm here in Nashville, we help people and their families when they're injured because of a defective truck part. We always fight for the maximum amount of compensation available to our clients, because they need it to help them recover after a trucking accident. We stand up to local and national trucking companies and insurance companies to ensure that our clients get the help they need as quickly as possible.
What you should know about truck tires
While a delivery truck tire may weight only a little more than the average car tire, a big rig wheel can weigh almost a hundred pounds. When a tire that heavy blows or falls off the truck, it can smash a hood or go through a windshield more easily than you might think. Common problems with truck tires often stem from:
Temperature changes. Those wheels are moving fast, and they heat up very quickly. A tire that's too hot can seemingly blow to pieces.
Under-inflation. If the tire isn't inflated correctly, the tire may heat up even more quickly than usual.
Tread burn or separation. Truck tired can "go bald," too.  If the tread burns out, the tire heats up. If the tread separates, the metal rim can puncture the tire, causing it to fly off the axle and into oncoming traffic.
Improper installation. The wrong studs or bolts can rub against a tire and cause a puncture, or cause the tire to fall off. A poorly installed spare tire can come loose and literally bounce into or on top of cars.
Many truck accidents are caused because of normal wear and tear, but a defective tire can harm people unexpectedly. Our attorneys have the skills and experience you want on your side if the manufacturer is responsible for the truck-related accident.
Other potential truck part hazards
Tires are not the only parts of a truck that require proper and regular maintenance. A truck accident that isn't caused by driver negligence in terms of speeding or fatigue may also occur because of:
Defective or poorly maintained brakes
Broken side and rearview mirrors
Broken head or taillights, or obscured lights
Defective with the steering wheel or mechanisms
Improper loading, or loose cargo caused by defective tie-downs
Defective engine parts or hydraulic hoses
Negligent trucking companies: Poor maintenance causes wrecks. Tractor trailer wrecks happen every day on the interstates that run through Nashville. Often times these wrecks are caused because the trucking company fails to properly maintain the tractor trailers. Either the brakes are bad on the rig or the brakes are bad on the trailer. Both need to work properly. Often times the internal controls for the truck driver don't work. When there's systematic failure to maintain the vehicles, the company can be held liable for punitive damages. If you've been hurt in a tractor trailer wreck, you need a lawyer that can fully investigate and determine all the wrongdoing so that you and your family can be protected.
We've been taking on the trucking industry for almost 20 years. Call us today 615-425-2500 or reach out to me personally at rockylawfirm.com. If you feel like everybody's against you and nothing's coming out right and you've been hurt. There's somebody out there looking for you and his name is Rocky.
The Rocky McElhaney Law Firm has secured millions of dollars for Tennessee victims of commercial truck accidents. We use accident reconstructionists, black box and/or video recordings from inside the truck, video recordings from nearby store fronts or eye witnesses and expert medical testimony to build a rock-solid case on your behalf. At our firm, we demand that the responsible parties be held accountable for their mistakes, and we never settle for less than what you deserve.
For more information on truck accident injuries, please visit our Tennessee Truck Accident Attorney's Guide.
We're a trusted authority in Tennessee when it comes to trucking defects
The Rocky McElhaney Law Firm protects the rights of people who were injured because of defective truck tires, bad brakes or faulty equipment. To schedule a free consultation, please call 615-425-2500 or fill out our contact form. We proudly serve clients in Nashville, Knoxville, Memphis, Hendersonville, Columbia, Murfreesboro, Chattanooga and Kingsport, and throughout the state of Tennessee.