Recent Drowning Deaths of Celebrities' Children Highlight the Dangers for Parents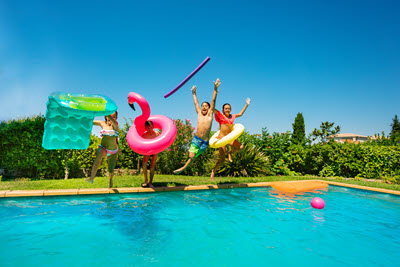 Summer is here and that means days spent in the pool or on vacation at the lake, ocean, or other bodies of water. Exercising safe practices around water is crucial while having fun with family and friends. However, accidents do happen, and there is a certain danger involved with activity in and around the water. This is especially true for children who can drown in just a few minutes. If a child does drown and someone was at fault, the mother, father, or guardian of the child may have a legitimate wrongful death claim for compensation.
On Friday, June 7, country star Granger Smith was mourning the death of his young three-year-old son regarding a drowning accident that happened at his home in Texas. The death of Smith's little boy, River Kelly, occurred almost one year after Olympic skier Bode Miller and his wife Morgan tragically lost their daughter – Emeline Grier, 19 months old – who drowned in their neighbor's pool.
The tragedies suffered by Granger Smith and his wife as well as Bode and Morgan Miller are also sadly, too common of an occurrence among many other families.
Child drowning and wrongful death liability
Small children can't always tell when something is safe. As a result, the legal system requires homeowners and businesses to keep their properties maintained in such a way that keeps kids safe. If a child sustains an injury, the homeowner or business owner may be held responsible for the results of the injury.
In a drowning case, legal liability must be present if a wrongful death claim is to move forward successfully for the plaintiff. If liability is present, the individual or individuals liable did not necessarily want the victim to drown. Rather, they are simply deemed liable under the law due to their negligence or recklessness in some manner. In other words, the behavior or lack thereof of the liable person(s) caused the drowning.
For instance, if the owner of a swimming pool failed to properly maintain the pool, and such neglect resulted in the death of a child by drowning, the pool operator/owner could be held liable for the death.
How to protect your kids from drowning in Tennessee
Here are a few simple tips to keep your kids safe at the pool or around bodies of water:
Have young children wear U.S. Coast approved life jackets
Build a fence around your pool
Install a door, gate, or pool alarms
Learn CPR
Instruct children to stay away from pool drains (to avoid entrapment)
Make sure your pool has anti-entrapment drain covers
Teach your children to swim
Have adult supervision at the pool at all times
Share all safety instructions with family, neighbors, and friends
At the Rocky McElhaney Law Firm, our Nashville wrongful death attorneys understand the devastation a family experiences when suffering the loss of a child in an accident. If your child lost his or her life in a drowning accident, our team compassionate legal advocates are here to work on your behalf to hold those liable responsible and help you obtain the financial recovery you are owed. To arrange a free, initial consultation, call us today at 615.246.5549 or drop us a message through our contact form. We serve clients from our offices in Nashville, Hendersonville and Knoxville.