Can Using CBD Oils Stop Your Workers' Compensation Payments?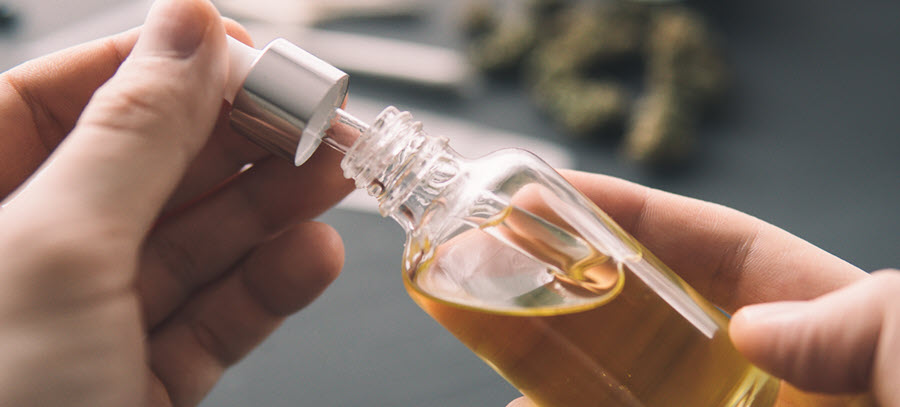 In recent years, CBD has pervaded many aspects of health industry news, including medical journals and other online articles. Also known as Cannabidiol, CBD has been touted as a natural and safe alternative to treat various chronic pain and other health conditions. Although the buzz about CBD has led to millions of Americans ordering the product from local health and wellness stores, more is still to be discovered about the benefits of this natural substance.
In light of CBD oil's pervasive use, the question has been posed as to whether using this substance can interfere with or prevent you from receiving workers' compensation payments.
What is CBD?
CBD is commonly advertised to provide relief for pain, anxiety, and other health conditions. The oil from CBD is derived from the hemp plant. Though it is often publicly mistaken for THC (tetrahydrocannabinol), the psychoactive compound associated with the marijuana plant, it does not cause the telltale high sensation or any other mind-altering effects. Both CBD and THC compounds do interact with your body's endocannabinoid system, but they have very different effects. Our physical bodies naturally produce cannabinoids.   Because of this, CBD is not in itself a foreign substance to the body.  The current research on CBD indicates that it has the ability to reduce muscle spasms, inflammation, the effects of epilepsy, and anxiety. Additionally, studies show that CBD may help inhibit the decline of cognitive capabilities.
CBD use and workers' compensation
Due to the fact that CBD does not produce psychoactive effects, the federal government has eliminated any type of scheduling for this specific substance. Consequently, CBD oil has exploded on the market for over-the-counter use to address numerous health symptoms. In addition, employees seeking or already receiving workers' compensation can expect no issues involving the denial of benefits if they are presently using CBD oil (the non-psychoactive type), which is legal throughout the U.S.
Marijuana and workers' compensation
Immediately after a crash, an employer may perform (or be required to perform) a drug test on an injured employee seeking workers' compensation. Beyond the workers' compensation insurance and regulatory reasons involved, this test serves to deter drug use among employees since they know they may be subjected to testing after a workplace accident.
When consumed, the marijuana type of cannabis imposes psychoactive and physiological effects on the individual. Other than an altered state of perception and mood, some of the most common short-term neurological and physical effects on the recipient include increased appetite and food consumption, reduced blood pressure, increased heart rate, impaired memory (short-term and working), diminished ability to concentrate, and decreased psychomotor coordination.
Individuals receiving workers compensation' and found to be using marijuana or those seeking such compensation and have tested positive for marijuana may be subject to losing their workers' comp benefits.
In Tennessee, the use or possession of marijuana is strictly forbidden. However, a state law was passed in 2004 allowing the procurement and use of cannabis oil containing large amounts of CBD with a very small amount of THC for critically ill, seizure patients. The state legislature modified this law further in 2015 and 2016.
At the Rocky McEIhaney Law Firm, our trial Nashville attorneys are highly experienced serving clients and workers' compensation cases. We know how to handle the insurance companies both before and during trial. Our team utilizes an extensive array of resources, including medical and vocational experts, accident reconstructionists, and accountants to demonstrate to juries the liability of the at-fault party and how much compensation injuries are worth. To arrange a free consultation about your case, call us today at 615-425-2500 or complete our contact form. We serve Nashville, Hendersonville, and the state of Tennessee.