Rocky McElhaney Law Firm Spotlighted by Tennessee Legal Justice Publication
The Rocky McElhaney Law Firm will be honored with a feature article about the practice and its efforts in the community in the summer edition of the Tennessee Trial Lawyers Association (TTLA) newsletter.  Each quarter, the TTLA chooses one game-changing law firm doing big things to help people in Tennessee beyond the course and scope of their law practice.
RML is humbled and proud to be making an impact in the community. The firm's thoughtful leaders and dedicated staff hope that their efforts inspire more law firms to get involved!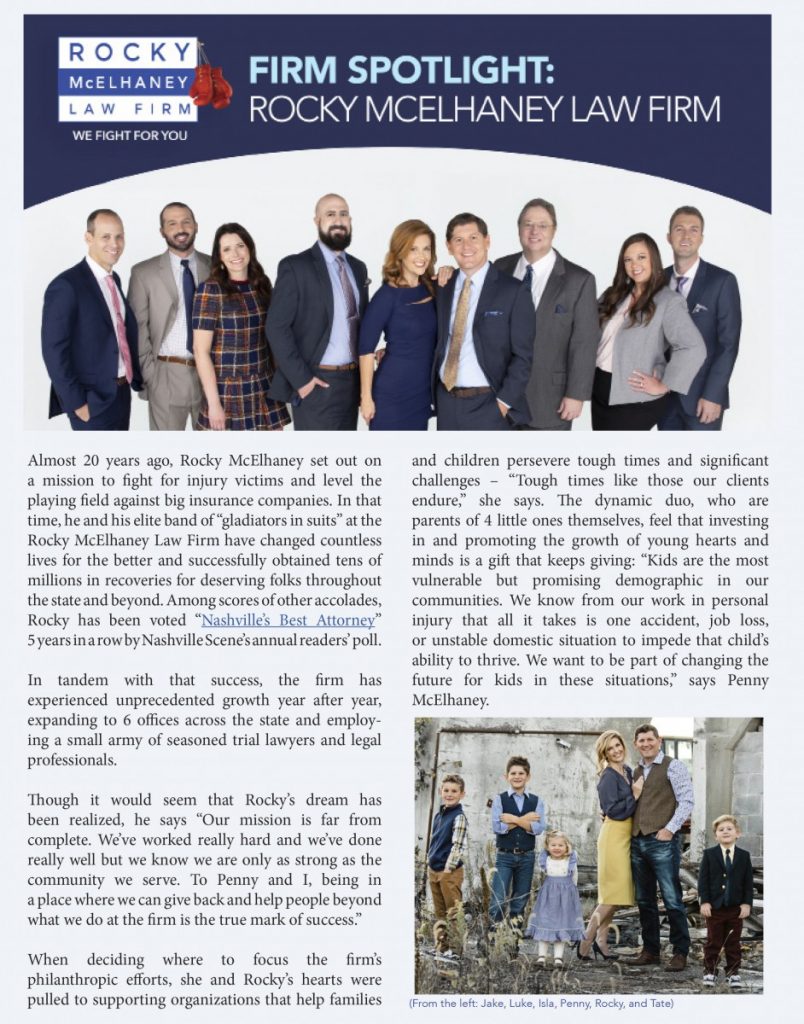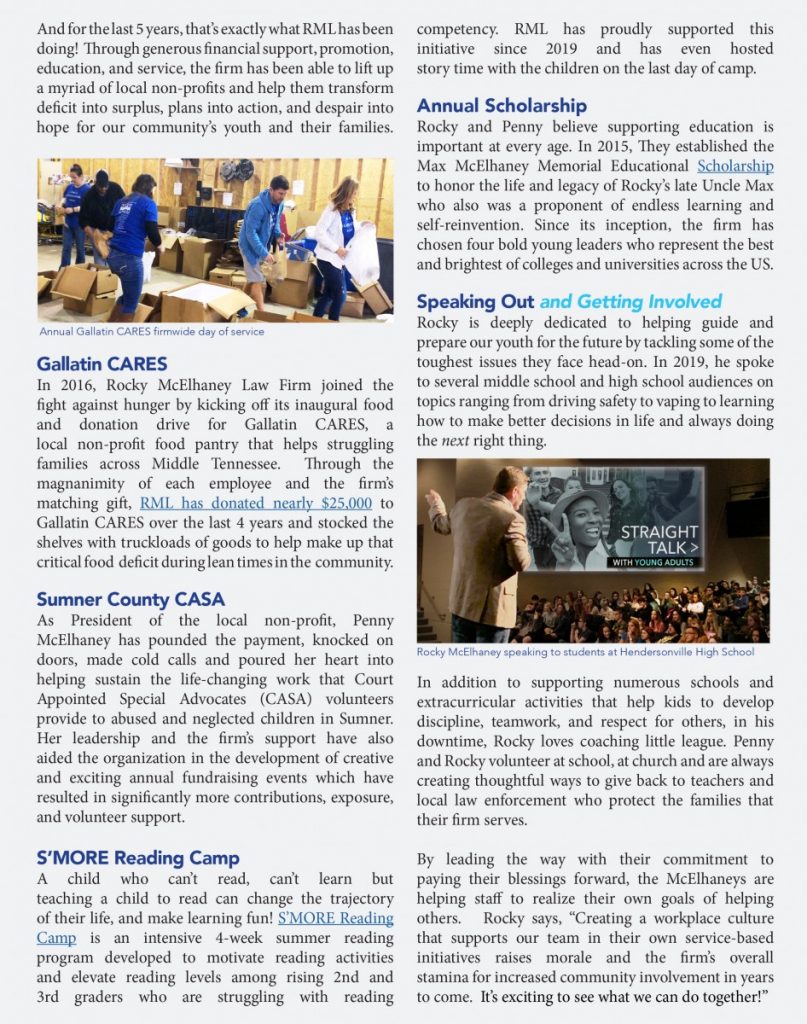 About The TTLA
For over 55 years, TTLA has worked tirelessly to ensure that everyday citizens, Tennessee families, and small businesses are never deprived of their constitutional guarantee of access to justice.  The mission of TTLA is simple – they are dedicated to protecting the constitutional promise of justice for all by guaranteeing the right to trial by jury, preserving an independent judiciary, and providing access to the courts for all Tennesseans.
Attorney Rocky McElhaney served as Vice President and President-Elect with TTLA from 2013 to 2017.  He and many of the dedicated attorneys at Rocky McElhaney Law Firm continue to take an active role in spearheading many of the organization's initiatives while pounding the pavement at Capitol Hill to help protect the sanctity of our justice system.  Protecting real people by keeping the doors of the courtroom open and fighting for legislation that supports fair compensation is a round-the-clock job, and one RML is thankful to do every single day.
---
If you or a loved one has suffered a serious injury due to someone's negligence, Rocky McElhaney Law Firm can help.  We fight for the compensation you deserve for your injuries. To schedule a free, no-obligation consultation, call us today at 615.239.5331 or send us a message through our contact form.