Neither Snow, Nor Ice, Nor Sleet, Nor Hail Keeps Rocky McElhaney Law Firm from Fighting for You!
The weather outside is frightful, but that hasn't stopped us from doing what we do best – fighting to help the injured throughout Middle Tennessee. You can take Rocky's word on it: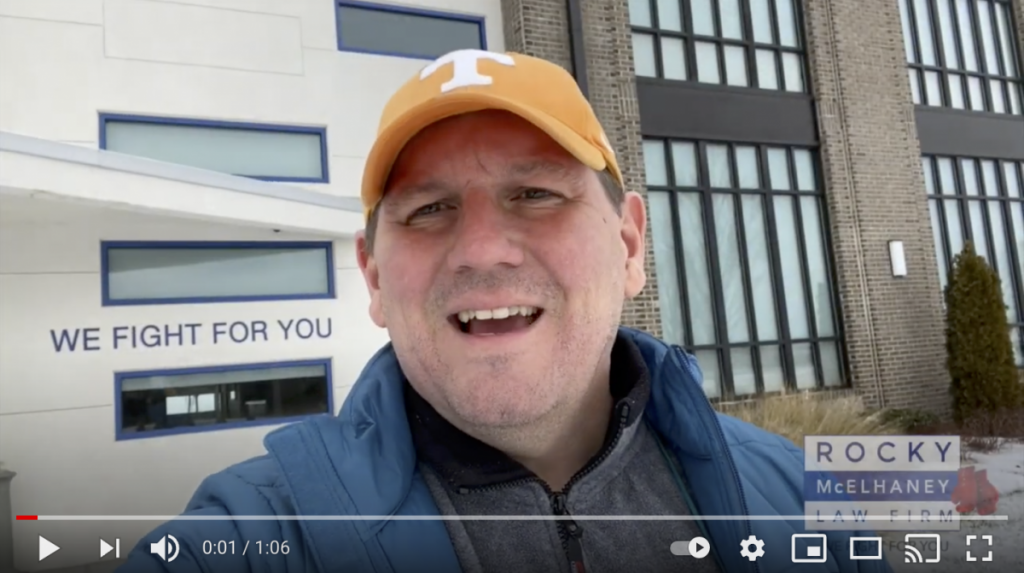 When times get tough, you can rely on RML to keep things moving in the right direction.
We're still open for business!
Our physical office may be closed, but every single one of our Gladiators are working from home. That's because RML invested the time and resources needed to ensure that our entire team has the technology and tools it needs to keep moving forward on your case. That includes:
Video conferencing tools in case your team needs to spend time together
Encryption software designed to protect your identity and your information
State-of-the-art, custom-designed online programs that show us exactly how your case is progressing, and what steps we need to take next to help you reach the best possible resolution
What about the court system?
Things have been pretty backed up all over Tennessee for the last year. Between the virus and the weather, courts all over the state have been working at reduced capacities.
To combat this, Rocky McElhaney Law Firm has ramped up production. We've brought in new team members and streamlined how we work so that everyone shares in the workload. We're making sure that all of our clients' cases are up-to-date and ready to roll once the courts can hear us, and we've been using video conferencing to work through settlement negotiations and alternative dispute resolution.
In other words, we're not kicking back and relaxing; we're making real progress on our clients' cases so that we're ready to present them at any time.
What happens if I get hurt because of the storm?
Slipped on ice or snow on the property of a business? Injured as a result of icy or snow hazards that should have been cleared away by your employer?  Got into a wreck because another driver's negligence and lack of caution in inclement weather?  No matter what caused your injury, Rocky's got you covered! We're accepting new clients every single day, and we promise we'll be as dedicated and committed to getting you justice as we are for every person we help.
We want you to stay safe and warm during this latest storm. We also want you to know that when you need a hand, Rocky McElhaney Law Firm is there. Call 615-425-2500 or fill out our contact form today to schedule a free consultation. We have offices in Nashville, Hendersonville, and Clarksville, and are currently offering remote consultations.