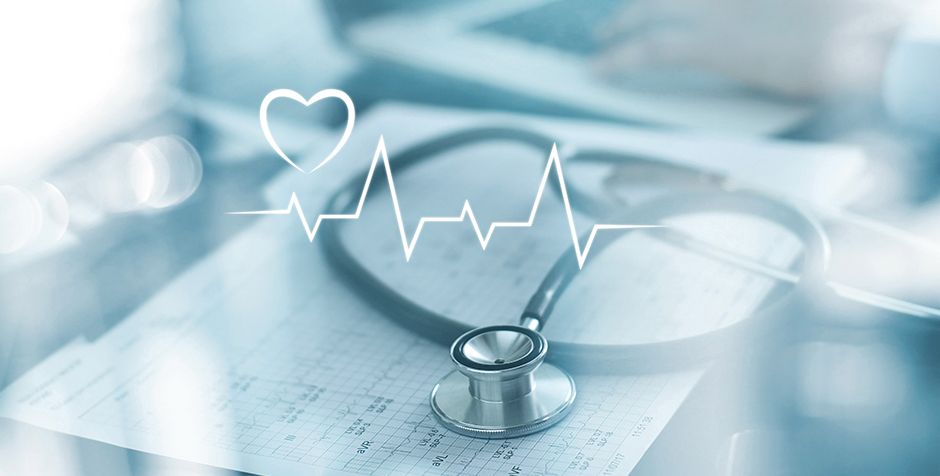 Knoxville Medical Malpractice Lawyers Hold Negligent Doctors Accountable
Compassionate injury attorneys protecting the interests of our injured clients throughout the state of Tennessee
The violation of trust that occurs when a patient suffers an injury at the hands of his or her doctor is perhaps like none other. You go to the doctor because you believe that they can help alleviate your suffering, but when their actions become the cause of your suffering, you may be able to take legal action against them.
The Rocky McElhaney Law Firm has developed a reputation for providing superior service to every client who has suffered some kind of harm due to no fault of his or her own. We dedicate our lives to fighting on behalf of our clients and making sure that we win the compensation they deserve. Work with a skilled Knoxville medical malpractice attorney to ensure that your needs are taken care of, and that you a chance for the better future you deserve.
Elements of a medical malpractice case in Tennessee
The first step in building a medical malpractice case is to determine whether the doctor or medical professional's conduct or failure to act represented a breach of the acceptable standard of care for that specialty in their geographic area. Next, your attorney will have to show that the breach of the standard of care was the direct cause of your injury. Your attorney will likely call upon a medical expert who is willing to testify that your doctor's conduct was sub-standard, and draw the line of causation between the doctor's negligence and your injury. This can be quite a challenging task, however, we take on cases that we are confident that we can prove.
In Tennessee, there is a statute of limitations of one year from the date the patient discovers the injury to file a medical malpractice claim, and up to three years to file a lawsuit with the exception of a foreign object left inside of a patient.
At the Rocky McElhaney Law Firm, you work with an experienced Knoxville medical malpractice lawyer who can help answer your questions and give you the guidance you need.
If I am not satisfied with the outcome of a medical procedure, can I sue my doctor? In order to prove medical malpractice, you must prove that your doctor was negligent, and that their negligence caused an injury. An unfavorable outcome is not an injury. If your doctor's conduct was within the acceptable standard of care for their specialty, you do not have a medical malpractice case.
Will my case settle or go to trial? If your attorney is not satisfied with what the insurance company is willing to pay, they may take your case may to trial.
How long will my case take to resolve? There are so many variables from case to case there is no way to say definitively how long a Knoxville medical malpractice case might take to resolve.
How our legal team can help you
The legal team at Rocky McElhaney Law Firm in Knoxville knows how to hold those responsible for your injuries accountable for their actions. We take on the legal burden and allow you to rest and recover while we fight for justice on your behalf. Proving medical malpractice can be incredibly complicated. We hire medical experts who investigate the incident, examine your medical records and help us to build a strong case against the medical professional responsible for your injuries. Whether we arrange a settlement with the insurance company or take your case to trial, we fight for fair compensation for you. There are several forms of damages available in a medical negligence claim including:
Medical expenses now and into the future
Pain and suffering
Severe emotional distress
Lost wages
Diminished earning capacity
Loss of enjoyment of life
We are dedicated to fighting for justice for you. We are your strong advocates when the defendant is making every effort to diminish the extent of harm done and the amount of damages they are willing to part with. Do not allow the thought that you cannot afford a Knoxville attorney to deter you. We take cases on a contingency fee basis, which means that we do not charge you attorney fees until we have won compensation for you.
Contact a trusted Knoxville medical malpractice attorney and schedule your free consultation today
At the Rocky McElhaney Law Firm, we are dedicated to obtaining the compensation our clients need in order to get on with their lives after a serious injury. We know that the devastation of having been injured at the hands of a trusted medical professional is difficult to take, but we are here to fight for you and to make sure that your rights are protected against the powerful adversaries that want to get away with paying out as little as possible. Call Rocky at 615-425-2500 or use our contact form to make your free initial consultation with a passionate Knoxville medical negligence attorney today.