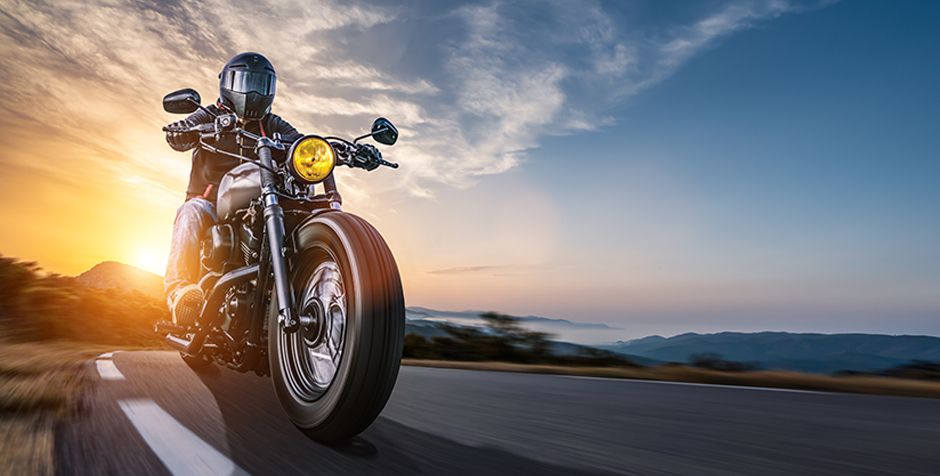 Knoxville Motorcycle Accident Attorneys Fight on Behalf of Injured Clients
Upholding the rights of motorcycle accident victims throughout Tennessee
Bikers must constantly weigh their quest for the freedom and exhilaration of riding their motorcycle on the open road with the risk of a serious injury if they should become involved in a crash with a motor vehicle. A rider on a motorcycle is no match for a car in a crash. In a crash where the driver of a passenger vehicle emerges unscathed, the motorcycle rider might find himself in the back of an ambulance on the way to the ICU.
At the Rocky McElhaney Law Firm, we are here to protect your rights to compensation when your injuries were caused by the negligence of another driver. We investigate the cause of the crash and our Knoxville motorcycle accident attorneys work diligently on your behalf to recover compensation regardless of any perceived bias that insurance companies might harbor against bikers. We fight for you until we obtain the compensation you deserve when you have suffered a serious injury in a motorcycle crash.
Tennessee motorcycle crash statistics
According to the National Highway Transportation Safety Administration (NHTSA), 4,586 people died in motorcycle crashes in 2015, which is down 2.3 percent from the previous year. Injuries from motorcycle crashes totaled 92,000, which is up 4.5 percent over the previous year. There were approximately 8.4 million motorcycles on the road in 2014. About 56 out of every 100,000 registered motorcycles was involved in a fatal crash in 2013, compared to only 9 out of every 100,000 occupants of passenger cars, making motorcyclists 26 times more likely than passenger car occupants to die in a crash per vehicle miles traveled, and a motorcyclist is five times more likely to be injured.
NHTSA data shows that older riders account for more than half of the motorcycle fatalities, and 29 percent of motorcycle riders who were involved in a fatal crash had a BAC of 0.08 percent or over, which is up from 27 percent in the previous year. Speeding was a factor in 34 percent of fatal motorcycle crashes in 2013. (NHSTA 2013 data)
How a Knoxville motorcycle accident attorney can help
The Knoxville motorcycle accident attorneys at the Rocky McElhaney Law Firm are fully aware of the negative stereotypes about motorcyclists, but we do not allow them to hinder our efforts. We know the motorcycle accidents can be complicated to investigate, which is why we use accident reconstruction experts when determining fault after a crash. Our clients rely on the incredible level of care and attention to them while they benefit from our aggressive approach to making sure that they receive the best settlement possible.
If you have been injured in a motorcycle crash in or around Knoxville that was caused by the negligence of another driver, you may be able to take legal action against the responsible party. You may be eligible to recover compensation that would cover the following losses, both economic and non-economic:
Medical expenses related to the accident now and into the future
Lost wages for the time you missed at work recovering from your injuries
Diminished earning capacity would compensate you for losses suffered because you are no longer able to do work you did previous to your injuries
Pain and suffering and severe emotional distress
Loss of consortium might be paid to the spouse of an injured person who is unable to enjoy the relationship they had prior to the accident
Loss of enjoyment of life
While you worry about healing and getting back to living your life, we focus on obtaining justice on your behalf.
Schedule a no-obligation consultation with a Knoxville motorcycle accident attorney today
The Rocky McElhaney Law Firm in Knoxville has the experience and resources to protect your interests when you have been hurt in a motorcycle crash. We understand and respect bikers and their rights, and we never back down from a fight with the insurance companies who don't want to pay up. To schedule a free initial consultation with a skilled Knoxville motorcycle accident attorney, please call 615-425-2500 or fill out our contact form. We are proud to help clients from all over Tennessee.