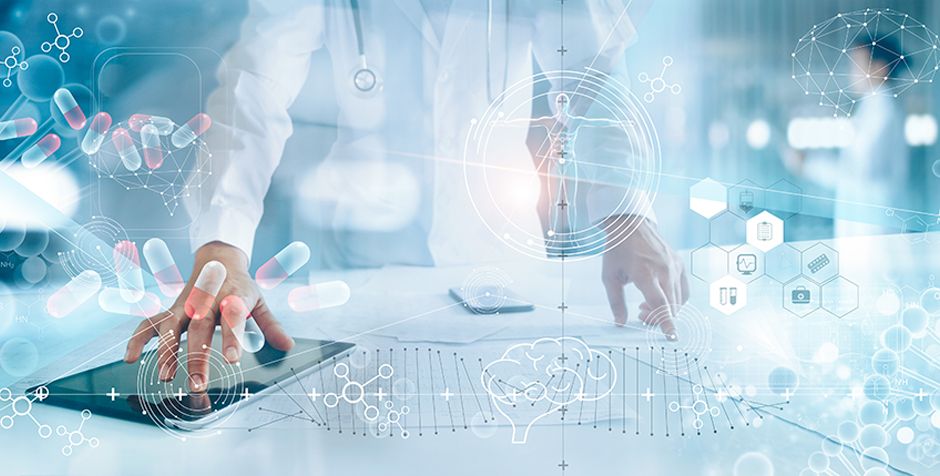 Knoxville Medical Products Liability Attorneys Protect Your Future and Your Family
Upholding the rights of people hurt by dangerous or defective medical devices throughout Tennessee
Most people trust their doctors and assume that the medications they prescribe will help them. However, every year defective medications and medical devices cause illness and injury to thousands of Americans. Those who have been experienced the adverse side effects of a dangerous drug, or who have had complications after a defective medical device was implanted in their body may be able to take legal action against the product manufacturer.
At the Rocky McElhaney Law Firm, we understand the outrage that our clients experience when they discover that a drug that was supposed to heal them or a device that was supposed to improve their mobility is causing adverse symptoms and pain. We know that dangerous drugs can cause serious illnesses and even death. As Knoxville products liability attorneys, we are dedicated to obtaining justice for our clients who have been harmed by a product that they thought would heal them.
Examples of defective drugs and medical devices
The U.S. Food & Drug Administration (FDA) is the federal agency responsible for the oversight of the pharmaceutical industry and medical device manufacturers. These huge, multi-national conglomerates rake in massive profits each year. They spend billions in research in the development of new products, and almost as much in marketing those products to doctors and prospective consumers. New drugs are subject to testing and they must meet FDA guidelines before they can be marketed to the public. Despite the safeguards in place, some drugs that turn out to be dangerous cause injuries and death. Some of these drugs have been recalled by the FDA, and others have been the subject of lawsuits. Here are some examples of these types of defective drugs:
Actos
Adderall
Bextra
Celexa
Cymbalta
Darvocet
DES
Diflucan
Effexor
Enbrel
Fen-Phen
Gleevec
Herceptin
Januvia
Lyrica
Mirena IUD
Nexium
Plavix
Risperdal
Seroquel
Testosterone therapy
Victoza
Wellbutrin
Xolair
Yazmin
Zofran
Medical devices have the potential to save lives and improve a patient's quality of life. However, not all medical devices are thoroughly tested, and some are placed on the market too soon. When these devices turn out to be defective and cause injuries and illnesses, some of the patients take legal action against the device manufacturer. Here are some examples of defective medical devices that either were recalled by the manufacturer, the FDA or have been the subject of lawsuits:
Artificial hip and knee replacements
Transvaginal mesh
Johnson & Johnson
Bard Medical
Boston Scientific
American Medical Solutions
Power Morcellators
LiNA Medical
Johnson & Johnson
Karl Storz
Product liability claims for dangerous drugs and defective medical devices
Manufacturers and all in the chain of commerce have a duty and a responsibility to make sure that the products they make and market are free of defects that could cause harm to Knoxville consumers. When a consumer suffers harm as a direct result of using a product, they may be able to file a claim to recover compensation for the harm they suffered. There are three categories under which products liability claims can fall:
Defective design. In design defect cases, the plaintiff is claiming that the product caused harm because of its design.
Manufacturing defects. The design of a product might be in order, but some defect was introduced in the manufacturing process.
Marketing defects. Also called failure to warn cases, a marketing defect is a case where the manufacturer did not provide sufficient instruction or warnings of the risks inherent in the product.
If a plaintiff can use any of these categories to hold the manufacturer financially liable for their injuries and losses.
Holding drug manufacturers responsible for injuries
If you or a loved one has suffered injury or harm after having taken a dangerous drug or implanted with a defective medical device, we can hold the drug or device manufacturer liable for your harm and the losses you have suffered. When you work with a Knoxville defective drug attorney, we work with you and your doctor to gather the medical evidence required to prove that the dangerous drug caused your injuries. We are not intimidated by the tactics that the lawyers for the pharmaceutical companies use in order to deny liability. We engage the services of medical experts who help us to investigate your allegations and prepare a compelling case on your behalf.
Learn more about defective drugs and medical devices from our Nashville attorneys
Bactrim/Septra- An Antibiotic Cocktail Which Causes Stevens-Johnson Syndrome
Schedule a consultation today with our Knoxville dangerous drug attorneys
The Rocky McElhaney Law Firm is proud to represent clients in Knoxville and throughout the state of Tennessee who have suffered harm from taking a dangerous drug or a defective medical device. When you are looking for attorneys who understand how to win a products liability case, you want us. To schedule a free initial consultation, please call 615-425-2500 or fill out our contact form.