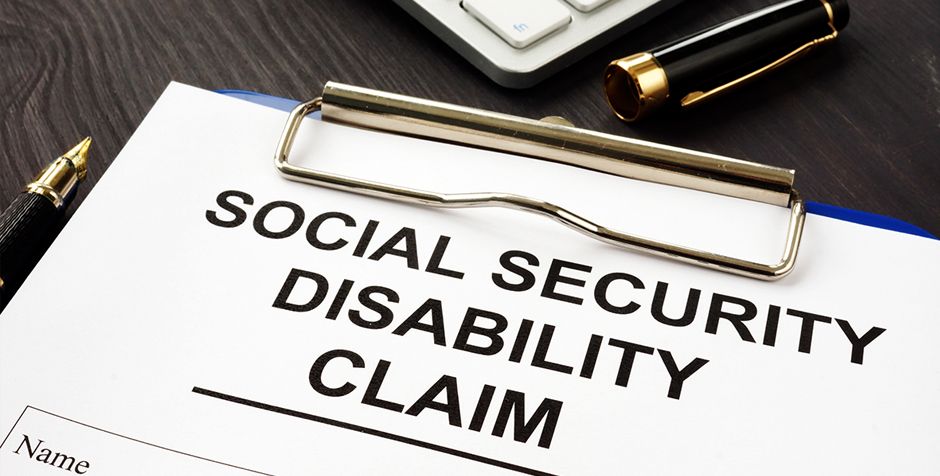 Knoxville Social Security Disability Attorneys Guide You through the Complex Process of Obtaining Disability Benefits
Dedicated disability attorneys protect clients' rights to disability benefits throughout Tennessee
The Social Security Disability (SSD) program administered by the U.S. Social Security Administration (SSA) provides temporary and permanent help to those who are unable to work due to a debilitating illness or a catastrophic injury.  Applying for SSD benefits can be quite complicated, and it is not a simple process for the uninitiated.
At the Rocky McElhaney Law Firm, our experienced Knoxville Social Security Disability attorneys have helped many other clients just like you to navigate the complex process of getting approved for SSD benefits. When you have competent representation on your side, you can focus your energy on taking care of yourself while we focus on getting your application for disability benefits approved.
How might I benefit from hiring an attorney to help with my disability case?
Have you ever successfully applied for Social Security Disability benefits? Did you know that it can take three to four months to prepare the application and submit it? Does the prospect of filling out page after page of a government application form sound like a simple task to you? If not, then you might consider working with a lawyer who has experience and a track record of helping clients get approved for disability benefits. In Tennessee, only 25 percent of initial applications for Social Security Disability benefits is approved in the first round. One of the primary ways in which hiring an attorney could be beneficial for you is that you would have access to their experience and track record of helping other clients before you get their applications approved.
The Social Security Administration is concerned primarily with finding out if the functional limitations that you have preclude you from being able to work, or perform substantial, gainful activity. They do not want to pay benefits to a person who has the ability to perform some kind of work that could support them financially. Hiring a SSD attorney will help make sure that your case is prepared in such a way that presents a compelling argument supported by sufficient medical evidence to support your claim.
If you have already applied for benefits and your application has been denied, your attorney can help you prepare for reconsideration of your case. If your reconsideration case is unsuccessful, your Knoxville SSD attorney can help you file an appeal. Your chances of getting approved for Social Security Disability benefits improves when you hire an attorney, but keep in mind that they will not be able to speed up the time required to process your case.
I do not think that I can afford to pay an attorney
You are not required to pay your Knoxville Social Security Disability lawyer up front. Your lawyer's fee for representing you is dictated by law and amounts to 25 percent of whatever back pay you receive once your claim is approved up to a maximum of $6,000.
Now that you know that you can pay an experienced, knowledgeable attorney to help you prepare your disability application from a percentage of your benefits, why would you not do it? An attorney will help you avoid the common pitfalls and mistakes that a novice might make on a SSD application, and an attorney brings the skill and experience gained from having been through this process dozens of times with other clients. They know how to gather evidence, work with witnesses and prepare a strong case. A SSD attorney can never guarantee that your application will be approved, but they can guarantee to make the process go as smoothly as possible.
Schedule a free consultation with a tenacious Knoxville SSD attorney focus on your claim while you focus on recovery
If you are ready to apply for Social Security Disability benefits, or if you need to appeal a rejected claim, you are welcome to call The Rocky McElhaney Law Firm at 615-425-2500 or use our contact form. We offer free initial consultations with our Knoxville SSD attorneys.