Five Attorneys from Rocky McElhaney Law Firm Named to 2022 MidSouth Super Lawyers!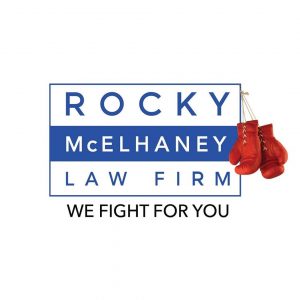 Rocky McElhaney Law Firm is celebrating today: five members of the RML family were recognized by Super Lawyers in 2022! Rocky McElhaney was named to the MidSouth Super Lawyers list, and four attorneys – Steve Fifield, Michael Fisher, Justin Hight and Andrea Stilgenbauer – were named to the Rising Stars list.
Every year, Super Lawyers recognizes "outstanding lawyers" from across the country, in 70 different practice areas, "who have attained a high-degree of peer recognition and professional achievement." Out of all the eligible attorneys in a field or region, only 5% will be named to the annual Super Lawyers list. Rising Stars, which honors attorneys who are under the age of 40 or have been in practice for fewer than 10 years, limits its award to only 2.5% of all eligible applicants.
What makes Super Lawyers so different from other objective ratings services is that you cannot nominate or vote for yourself, and you can't buy your way onto the list: you must earn your spot. There's no guarantee that you'll be nominated or selected from year to year, either.
About the award-winning attorney of Rocky McElhaney Law Firm
At Rocky McElhaney Law Firm, we take out commitment to clients seriously. It's why we ONLY work with plaintiffs – people who have sustained serious injuries. Each one of our attorneys was recognized for their work in personal injury law this year.
We are all so proud of Rocky, Justin, Steve, Michael, and Andrea for their latest award, and for the work that we do each day on behalf of our clients and out community. Please join us in congratulating our team on their latest achievements!
Need a Gladiator on your side? Call us at 615-425-2500 or you can fill out our contact form, if that's easier for you. We can set up a free consultation with you at one of our offices in Nashville, Hendersonville, or Clarksville.