Rocky McElhaney Law Firm Is Taking That Train to Clarksville!
Rocky McElhaney Law Firm is excited to announce the grand opening of our brand new office in Clarksville, Tennessee! On Monday August 3, 2020, we officially opened the doors of our bright, modern office building located at 2197 Madison Street (Suite 103), and we cannot wait to introduce ourselves to the community.
Of course, that introduction might take a little longer than we'd like, given the current risks presented by the coronavirus – but when it's safe and sound again, you can bet we'll be ready to meet our new neighbors in class Rocky style.
Our Clarksville office will be our fifth location. Our success fighting for clients across middle Tennessee has allowed us to expand our services again, so we can help even more people. And since Clarksville's population is expected to keep booming for the next 10 years, we knew that this is where we needed to be. We wanted you all to have smart, aggressive advocates close by and on your side when you needed us. So whether you're a young family looking for a little space from the city, stationed at Fort Campbell, or a long-time Clarksville resident, we want you to know that you can always count on us.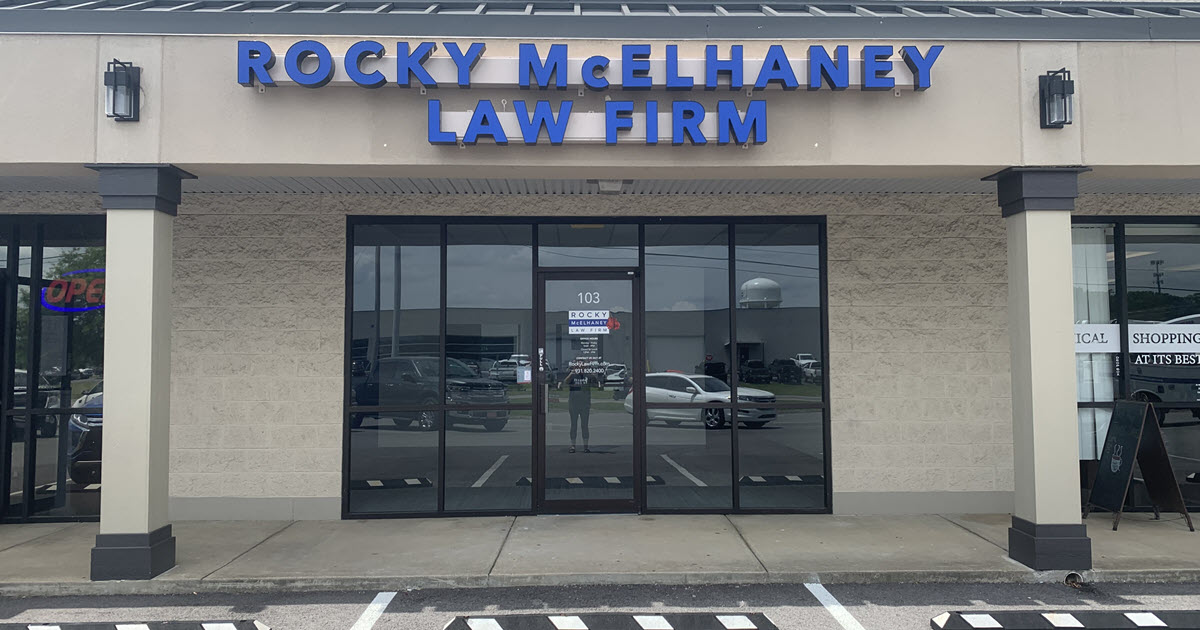 If I need a Clarksville injury lawyer, do I have to come into your office?
We are fully set up to do everything online and by remote conference at every one of our office locations. But we know that sometimes, clients want to meet in person and see a smiling face. If you would prefer to speak in person, contact us about making an appointment to come to our office. If you'd rather do things remotely, we can set that consultation up, too.
What personal injury services are you offering at your Clarksville office?
No matter what kind of injury you or your loved one sustained, Rocky McElhaney Law Firm is ready and able to help. Our attorneys in Clarksville will offer all the same services we've always offered in our other locations, including claims such as:
We know that a lot of things have changed recently, but there's one thing that never changes: our commitment to our clients. When you need a Gladiator on your side, Rocky McElhaney Law Firm is ready to fight for you! If you are hurt and you need help, we are here for you. To schedule a free consultation with a Clarksville injury lawyer, please fill out our contact form, or call us at 615-425-2500.