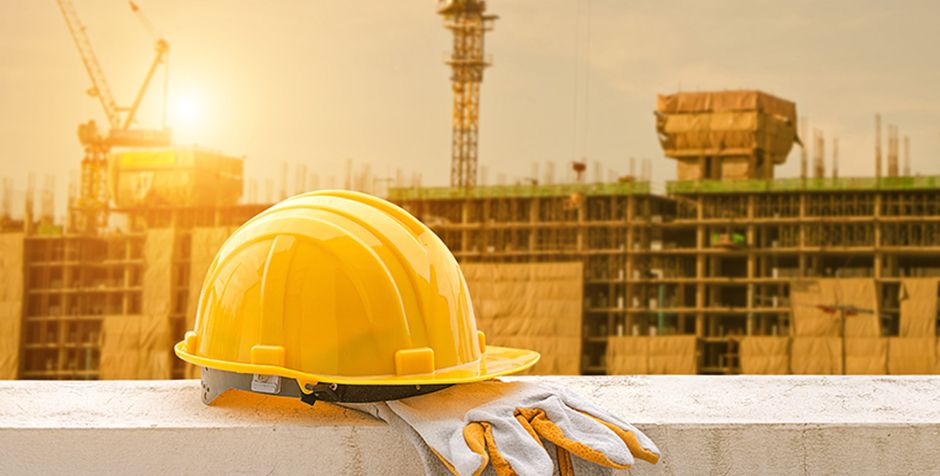 Clarksville Workers' Compensation Lawyer
Fighting for the rights of injured workers throughout Tennessee
Workers' compensation is a state-run program that has been established to provide a no-fault temporary disability compensation program for employees who are injured or contact an occupational disease at work. If you were injured while performing your job duties, Rocky McElhaney Law Firm can help you protect your family. Call our Clarksville workers' compensation lawyers to get started.
2197 Madison St.
Suite 103
Clarksville, TN 37043
Frequently asked questions about workers' compensation in Tennessee
Every work injury is different, which means that every claim for compensation is a little different, too. However, there are some fundamental issues and questions that all of our clients seem to have. We wanted to take a look at some of the more common questions we hear, so you can have the information you need to make good decisions.
What should I do if I get hurt or sick at work?
If you sustain a work-related injury while performing your regular work tasks, or if you have been diagnosed with an occupational illness due to workplace exposure, you must report this to your employer or supervisor within 15 calendar days of the injury or the date the doctor informs you that your disease is work-related.
Failure to report a workplace injury or disease could make you ineligible to receive workers' compensation benefits.
What types of injuries or occupational diseases are covered by workers' compensation?
Workers' compensation covers workplace injuries or occupational illnesses. However, if a worker was intoxicated at the time of the injury, if the injury was self-inflicted, a result of an assault by a coworker, or sustained while traveling to or from work, the injury may not be covered by workers' compensation.
Which workers are covered under workers' compensation?
Regular employees whether full or part-time are covered by workers' compensation, provided that an employer has five or more employees (unless the employment is within the construction business, and then only a single employee is required). Independent contractors are not covered. Be aware, some employers improperly classify some employees as independent contractors.
Does workers' compensation cover workplace injuries that occur over time?
Yes. You can receive workers' compensation for repetitive stress or repetitive motion injuries at work such as carpal tunnel syndrome, bursitis or tendonitis.
Can I see my own doctor for treatment for a workers' compensation injury?
In Tennessee, you can choose the doctor who will treat your workplace injuries from a panel of three doctors chosen by your employer. Under workers' compensation, your employer's insurer pays for your medical care. You will be asked to sign a form which is an agreement between you as the employee and your employer on your choice of treating physician for your injury. (Form C-42)
What kinds of benefits can I get?
Workers' compensation covers medical expenses related to the injury, and a partial wage-replacement benefit. There are additional benefits such as vocational rehabilitation when the injured worker must change the work they do because of their injury, lump sum payments for limb loss or other permanent injuries, and a death benefit for families who have lost a loved one in a workplace accident. Workers' compensation does not pay any money for pain and suffering.
Can I file a lawsuit against my employer for my workplace injury?
Generally, no, you cannot sue your employer because of your workplace injury. The workers' compensation program was developed so that employees did not have to file a lawsuit against their employers to recover compensation for their injuries, and employers did not have to defend themselves in court each time an employee got injured.
However, there are some exceptions to this rule. First, Tennessee courts have created an exception to the exclusivity provision for intentional torts committed by an employer against an employee; these torts give rise to a common-law tort action for damages. However, the employee cannot sustain a tort action against the employer under the intentional tort exception unless he can prove the employer acted with 'actual intent' to injure. Another exception is for employees of entities that have opted out of the Tennessee Workers' Compensation Statute. This category includes many (but not all) local governmental entities. If your employer has opted out of the Workers' Compensation Statute and instituted its own Injured On Duty program (or similarly worded program), then you may still have the right to sue your employer in civil court depending on how your injury occurred and who might have some responsibility.

Workers' compensation for fatal workplace injuries
If you have lost a loved one in a fatal workplace accident, you may be aware that there is a death benefit available for the beneficiaries of the deceased worker. If the deceased worker did not have any dependents, the estate will receive $20,000. Generally, if the deceased employee had a dependent spouse but no dependent child, the spouse will receive 50% of the worker's average weekly wages paid weekly until one of three things occurs: 1) the spouse remarries, 2) the spouse dies, or 3) the maximum total benefit payable (450 x the state maximum compensation rate effective at the time of the injury/death) is paid out. If he or she has one or more dependent children, 66 2/3% of his/her weekly wage will be paid to the surviving spouse for the benefit of the spouse and the dependent children. Benefits owed to minors are paid until the dependent is 18 years old (or up to 22 if the dependent is enrolled in an educational institution), subject to the same maximum total benefit cap. The periodic benefits may sometimes be paid in a lump sum when certain conditions are met, and a Judge finds it to be in the dependents' best interests. Also included in the death benefit is burial expenses.
What will my Clarksville workers' compensation lawyer do?
Especially in situations where you are facing a dispute with your employer's insurance company, or if your employer is disputing a ruling in your favor by the Tennessee Department of Labor & Workforce Development, you will need an advocate to protect your rights. A workers' compensation lawyer will guide you through the process of applying for benefits, represent you throughout the hearings, trials, mediation and any other type of legal proceeding. They will gather evidence about your medical condition and treatment and negotiate a settlement on your behalf.
How does my workers' compensation lawyer get paid?
Workers' compensation lawyers get paid on a contingency fee basis, which means that they get paid a percentage of their client's recovery. The percentage varies by state, however, our Tennessee workers' compensation legal team charges 20%, which is established by state law. Your lawyer will get paid after he or she has successfully recovered compensation for you.
A contingency fee arrangement helps to provide access to the services of a lawyer without the need to pay attorney fees upfront, and they help to encourage the lawyer to put in their best effort because the more money the client recovers, the more the lawyer will get paid.
When do I need to hire a workers' compensation lawyer?
If you are facing a dispute with your employer or with their workers' compensation insurer about your benefits, if your claim was denied you need to hire a lawyer. Here are a few other instances in which you would benefit greatly from the services of an experienced Clarksville workers' compensation lawyer:
Your workplace injury requires surgery
If the effects of your injury will be permanent
If the injury will leave you disabled, or unable to return to the work you were doing when you got injured
This injury aggravated a pre-existing injury
Schedule a free consultation with an experienced Clarksville workers compensation lawyer
If you have sustained a workplace injury, you may call Rocky at 615-246-5549 or contact the firm online to schedule a free initial consultation. From our office in Clarksville, the Rocky McElhaney Law Firm represents clients throughout the state of Tennessee.
2197 Madison St.
Suite 103
Clarksville, TN 37043