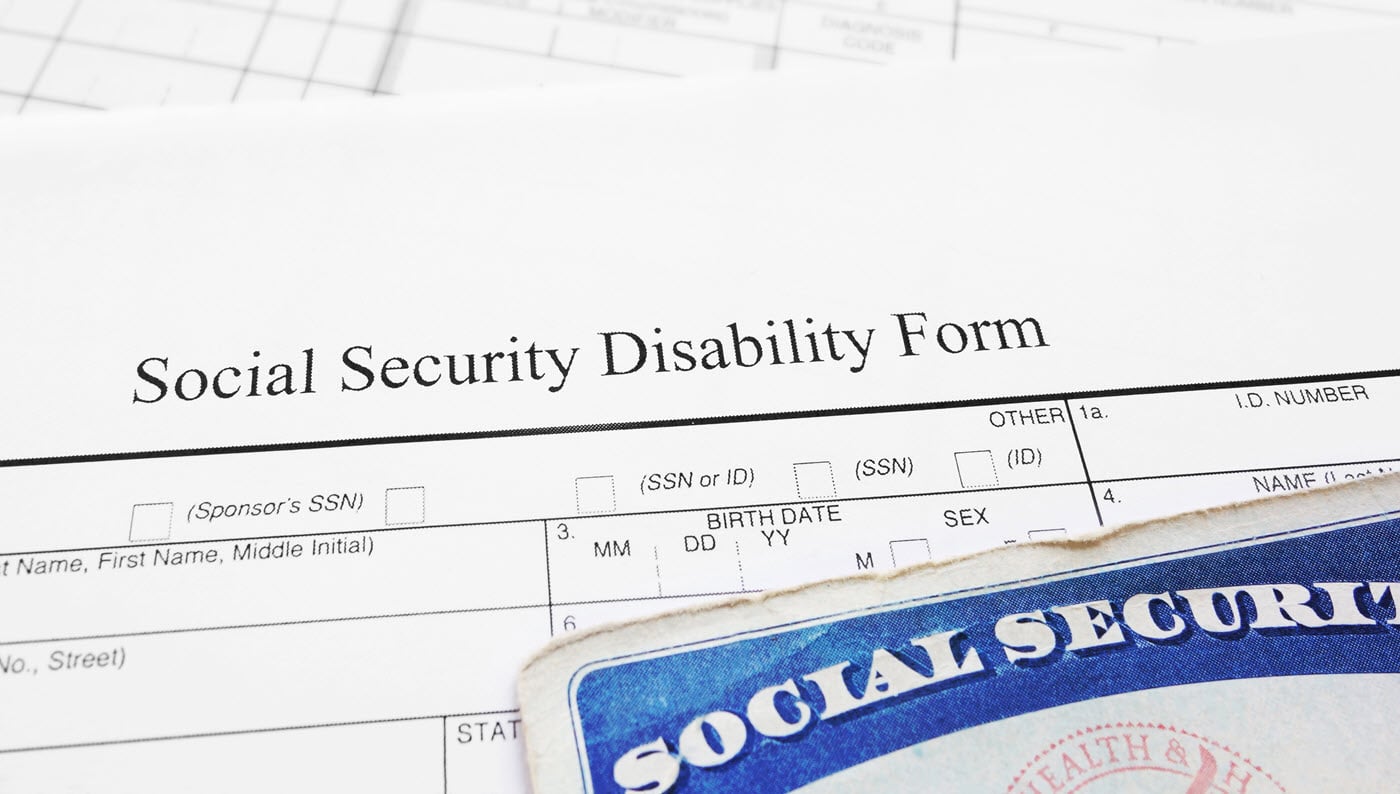 Clarksville Social Security Disability Attorneys
Protecting the rights of Tennessee clients pursuing Disability claims
Social Security Disability Insurance is a federal disability program that regular, full-time employees pay into with every paycheck. There are certain qualifications you must meet before you can apply, but simply qualifying for benefits does not mean that you will receive them. The demand for SSDI benefits far outweighs the capacity of the program. While SSDI is a federally funded program, it is run by the individual states, so claims approval varies depending on your state. The national average approval for initial applications is between 30 and 40%, which means that about 60% of those who apply are denied the first time.
At the Rocky McElhaney Law Firm, our Clarksville SSD lawyers are here to guide you through the disability benefits application process to save you time and improve your chances of getting approved either the first time or on appeal.
2197 Madison St.
Suite 103
Clarksville, TN 37043
What are the qualifications for a Social Security Disability claim?
To qualify to receive SSDI benefits you must have:
A medical condition, whether mental or physical, which prevents you from working for at least 12 months, or is expected to cause your death.
Met the SSA's definition of disabled
How does the Social Security Disability Insurance claim process work?
One thing to keep in mind at the outset is that there is a lot of waiting involved in applying for Social Security Disability benefits. It takes time to gather your medical evidence and prepare your application. Once you have submitted your initial application, though for many it can take 3-6 months, an approval or denial on your SSD application may take longer. If you are among that small percentage of people who get approved on the first try, congratulations. After a waiting period of about six months, you will probably begin receiving benefits. You will receive back pay in a lump sum, and then monthly benefits payments.
Given that there is such a large percentage of applications that are denied at first, there is an appeal process that you can follow that gives you additional chances to get your claim approved.
Reconsideration
If you are like most initial applicants, you were denied. The next step for you is reconsideration, which is a process where your application is reviewed by a fresh set of eyes.
ALJ Hearing
If your reconsideration is denied, you can request a hearing before an Administrative Law Judge. The wait time for a hearing could be anywhere from 10- 25 months. The good news here is that your chances of getting approved after an ALJ hearing improve significantly.
If you have already received a determination from your reconsideration and you have also received an unfavorable result in a hearing with an administrative law judge, there are some additional steps you can take, which you find here.
Examples of health conditions that qualify for Social Security Disability
The SSA has a Listing of Impairments, also called the "Blue Book," for adults and another for children. The listing includes:
Musculoskeletal System disorders, such as a back or neck injury, soft tissue injuries, and burns
Special Senses and Speech disorders, such as statutory blindness, loss of speech, hearing loss
Respiratory Disorders, such as asthma, cystic fibrosis, chronic pulmonary hypertension
Cardiovascular System impairments, such as chronic heart failure, chronic venous insufficiency, peripheral arterial disease
Digestive System problems, such as gastrointestinal hemorrhaging, inflammatory bowel disease
Genitourinary Disorders, such as kidney diseases
Hematological Disorders, such as hemolytic anemias and bone marrow disorders
Skin Disorders, such as Ichthyosis, genetic photosensitivity disorders, and burns
Endocrine Disorders, such as endocrine, thyroid and adrenal gland disorders
Congenital Disorders that Affect Multiple Body Systems, such as mon-mosaic Down Syndrome
Neurological Disorders, such as epilepsy, spinal cord disorders, and multiple sclerosis
Mental Disorders, such as neurocognitive disorders, schizophrenia, depressive, bipolar and related disorders, and autism spectrum disorders
Cancer
Immune System disorders such as lupus, scleroderma, polymyositis, and dermatomyositis
How can a Social Security Disability lawyer help my claim?
Once you have applied and have received a denial response, the dedicated Social Security Disability lawyers the Rocky McElhaney Law Firm can start the process of appealing the denial for disability benefits.
SSD Denied? Get a Lawyer Immediately
Generally, you have 60 days after you receive the notice of the decision to ask for any type of appeal. Hiring a lawyer right away will help ensure that all the proper paperwork has been completed and steps have been taken to expedite the process and improve your chances of receiving a more favorable determination on appeal.
How can a lawyer help you through the appeals process?
Reconsideration:  A reconsideration is a review of your claim by someone who did not take part in the initial determination of your benefits. The Social Security Administration will take into consideration all previous evidence submitted as well as any new evidence.
Your attorney can request this reconsideration online on your behalf and help you gather any additional records you may need to support your claim for this phase of the appeal.
Hearing by an Administrative Law Judge:  If you disagree with the determination that was made at the reconsideration level, your attorney can request a hearing by an Administrative Law Judge. This in-person hearing with your attorney is usually within 75 miles of your home.
Your attorney will file and prepare the correct documentation and prepare you for this hearing by making sure that you are thoroughly familiar with your case, that you can answer questions about your medical condition, your limitations, and your medical treatments and medications.
In short, your Clarksville SSD lawyer is your advocate. They will help you present a cohesive and compelling case, and they will use their familiarity with the process to help you avoid unnecessary pitfalls.

How does my SSDI lawyer get paid?
The Social Security Administration (SSA) has rules which govern how much an SSD lawyer can charge, and the SSA must approve your lawyer's bill. The limit for attorney fees for SSD lawyers is 25% of your back pay, or not more than $6,000. Their payment is deducted from your back pay and sent to the lawyer directly. You don't have to worry about how you will afford to pay them because you are not required to pay upfront. We only get paid if we win!
Schedule a free consultation with the Disability attorneys you know and trust
Are you preparing to apply for SSD benefits? Or, if your initial SSD application was denied, we want to assist you in filing your appeal. Call the Rocky McElhaney Law Firm at 615-246-5549 or contact us today, and schedule your free consultation with an experienced Clarksville Social Security Disability attorney. We represent injured workers throughout Tennessee
2197 Madison St.
Suite 103
Clarksville, TN 37043