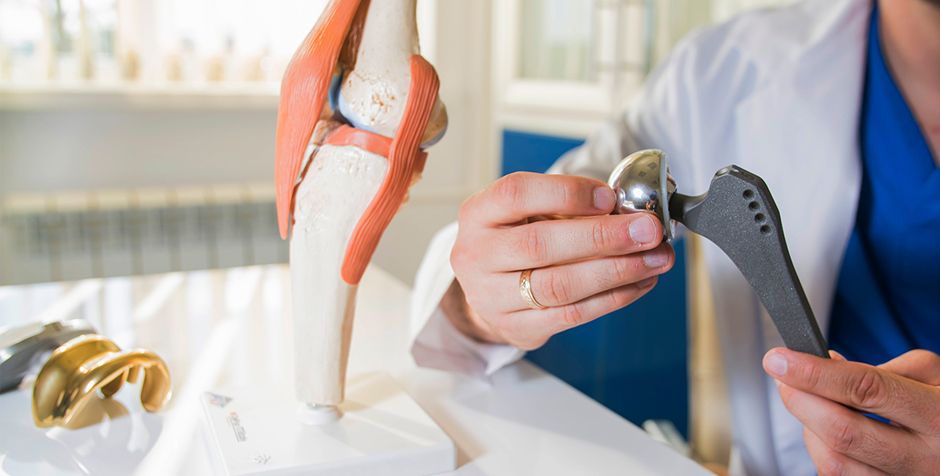 Handling Stryker Hip Replacement Recall Lawsuits in Tennessee
Local Nashville, Knoxville and Hendersonville attorneys who have the skills and resources to face off against national companies
The Rejuvenate Modular and ABG II Modular-Neck Hip Stems are hip replacement implants that were manufactured by Stryker, but have been recalled by the company due to health and safety concerns. The device was designed to reduce the harmful adverse effects suffered by patients with metal-on-metal hip implants. However, those implanted with the Rejuvenate Modular and ABG II Modular-Neck Hip Stems have still experienced a significant number of adverse reactions that have caused injury and required painful revision surgery.
The legal team at the Rocky McElhaney Law Firm is ready to help you if you have been implanted with a recalled Stryker replacement hip implant. From our local offices right here in Nashville, Knoxville and Hendersonville, we offer comprehensive counsel for people throughout Tennessee and the nation who have suffered harm because of defective medical products. We have the skills and the resources you want on your side when you are fighting a large corporation, and the aggressive drive to seek justice for our clients.
What are the adverse effects suffered by those implanted with Stryker hip replacements?
The metal parts in the Rejuvenate Modular and ABG II Modular-Neck Hip Stems can corrode and throw off metal debris, which can damage the soft tissue surrounding the implant, causing it to fail. The metal ions can also enter the patient's bloodstream causing metal toxicity, or metallosis, which can cause:
Cardiomyopathy
Thyroid problems
Skin rashes
Kidney problems
Hearing and vision impairment
Other serious side effects from the faulty hip replacements include:
Necrosis – death of the surrounding tissue and bone
Osteolysis – disintegration of tissue and bone
Bone fracture – bones surrounding the implant weaken and fracture
Necessary revision surgery to replace the implant
Necessary reconstructive surgery to repair the tissue that has been weakened and bones that have been broken
Stryker faulty hip replacement lawsuits
Stryker's faulty hip replacement implants were approved under the FDAs 510(k) Premarket Notification Process in an effort to the save time and money that it would cost to go through the traditional, far more stringent process of testing and clinical trials. The FDAs 510(k) process allows medical device managers to release an untested product simply by showing that it was similar enough to an already approved product.
Patients who have filed lawsuits against Stryker have claimed that the company marketed and sold implanted medical devices that had faulty design, were untested, and the company failed to notify consumers about the adverse effects associated with the use of their hip implant devices.
At The Rocky McElhaney Law Firm we are here to represent your interests and to make sure you get the compensation you deserve for your injury, pain and suffering, lost wages, and future medical care and income losses. We will fight for you the way we have fought for all of our clients in Tennessee: tenaciously and thoroughly.
Schedule a no obligation case review with a products liability lawyer serving East Tennessee
When you have suffered through the pain and suffering, the lost time at work and the mental anguish over a hip implant that has gone wrong, you want justice. That's what the Rocky McElhaney Law Firm is here for. We invite you to visit our offices in Nashville, Knoxville and Hendersonville to talk with us. Please call 615-425-2500 or fill out our contact form to schedule a free consultation.