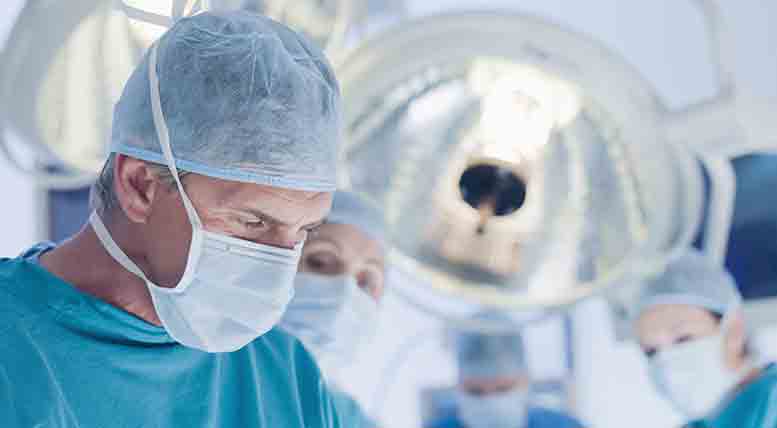 When Medical Malpractice Causes Spinal Cord Injuries and Paralysis
Serving injured clients and their families in and around Nashville, Clarksville and Hendersonville
The human spine is paradox of strength and vulnerability. It possesses the strength to lift more than its body's weight, but at the same time the structures are delicate and susceptible to injury. Acting as the pathway between the body and the brain, when the spine is damaged those messages and impulses are interrupted leaving no pathway for the messages from the brain to direct the movement and function of the limbs and organs. Sometimes paralysis occurs after an accident where blunt force trauma caused injury to the head, neck or spine. But paralysis can also be a result of medical negligence in the health care setting. A person who awakens to discover they have been paralyzed after a botched surgery may be filled with a combination of fear and rage and wonder how they will go on with their life when they are unable to move.
The legal team at the Rocky McElhaney Law Firm is on a mission to hold those responsible for your injuries liable for the damage they have caused to your life, your health and your ability to earn a living. We are not intimidated by large health care conglomerates and their corporate lawyers. They are focused on turning a profit while we are focused on obtaining justice on your behalf. When you have suffered an injury at the hands of a medical professional, you can trust that our medical malpractice attorneys in Nashville, Hendersonville and Clarksville will never stop fighting for your right to compensation.
Medical treatments that can cause paralysis
There are countless ways in in which the negligence of a physician or other medical professional can result in paralysis, including:
Undiagnosed spinal cord infection
Medication errors in implanted intrathecal catheters
Brachial plexus birth injuries
Malfunctioning medical equipment
Epidural abscess
Untreated deep vein thrombosis
Types of paralysis and how it affects the body's ability to function
A preventable medical error that results in paralysis can create life-changing difficulties for the injured person. Whether they are left with partial paralysis, weakness in a limb or the inability to move any part of the body from the chest down, the injured individual may not be able to work, they will have ongoing medical expenses related to the injury, and their lifestyle will be completely altered. Here are some examples of the varying ways in which paralysis can affect movement and function in the body:
Tetraplegia – Also known as quadriplegia, this is a spinal cord injury to the cervical spinal cord above the first thoracic vertebra. Individuals with tetraplegia are often completely paralyzed from the neck down.
Paraplegia – When the level of spinal cord injury occurs below the first thoracic spinal nerve, paraplegia, or impairment or total paralysis of the legs and abdomen. An individual with paraplegia may still have use of their arms and hands.
An individual's level of body function following a spinal cord injury depends on the level of the injury and whether it was complete (no sensory or motor function) or incomplete (some residual sensory and motor function). People with paralysis are suffer additional health concerns, including an increased risk of bedsores or constipation.
How our medical malpractice team can help when you have been paralyzed due to a medical mistake
Just because you are laying in a hospital bed does not mean that your life comes to a standstill. Your living expenses do not go away, the medical bills certainly do not go away and your family still needs to be taken care of. At Rocky McElhaney Law Firm, we protect the rights of our clients who have been paralyzed due to preventable medical negligence. We fight to win compensation on your behalf for the following:
Medical expenses now and in the future
Medical equipment such as wheelchairs, lifts, and hospital beds
Retro-fitting your residence to accommodate a wheelchair and extra medical devices
Home Nursing care and other medical specialists visits
Lost wages
Diminished earning capacity
Permanent disability
At the Rocky McElhaney Law Firm, we do not just focus on winning your medical malpractice lawsuit. We help ensure that you will have a safer, better future. You can trust us to never give up the fight until you have received all of the compensation you deserve when you have been paralyzed due to a medical error.
Protecting the interests of injury victims throughout Tennessee
When you have been injured at the hand of your trusted physician, you need a legal team that will stand with you and protect your rights. You are welcome to call the Rocky McElhaney Law Firm at 615-425-2500 or contact the firm to schedule a consultation to discuss your case with a medical malpractice attorney in Nashville, Hendersonville or Clarksville.