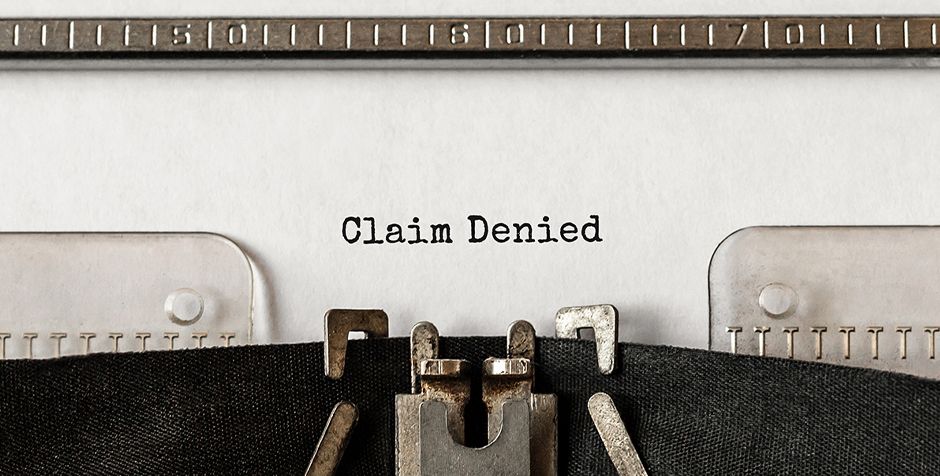 Denial of Insurance Coverage Attorneys Protecting Clients' Rights
Serving clients from offices in Nashville, Hendersonville and Knoxville, Tennessee
You were in an auto accident and you have filed a claim for the property damage and for your injuries, but your insurance company has denied your claim. What do you do next? When the insurance company denies your claim they will send you a letter in writing detailing the reason for the denial. If, after reading the letter, you don't agree with the reasons the insurance company has given for its denial, you can request a reconsideration.
Denying your claim means more money for the insurance company if you don't appeal their decision. You don't have to take their denial as the final answer. You can challenge the denial with the help of a skilled Tennessee personal injury attorney from the Rocky McElhaney Law Firm. We will examine the policy and the accident report to make sure that everything is in order. If it looks to our team as if your claim was incorrectly denied we will represent you in your appeal.
Know why your claim was denied
There are a few commonplace reasons why your insurance company might deny your claim, such as:
You played some role in causing the accident, like

If the accident you were involved in could have been avoided had you acted differently
If you were driving under the influence at the time of the accident
If you did anything else that would nullify the policy coverage

You made a claim for uninsured motorist, but the other party did indeed have insurance
You failed to pay your premium on time and your policy lapsed
You were driving a car that you neglected to add to your insurance policy
Your medical records do not show that you suffered an injury in the accident
The amount of your claim exceeds the policy limits
One of the most important parts of a personal injury claim is the documented proof of that injury. This is why it is crucial that you visit a doctor as soon as possible. At Rocky McElhaney Law Firm, we have seen many clients whose injuries did not manifest until long after the accident took place. Because of that, the insurance company denied their claims because it said that their injuries might not have been caused by the car crash at all, and that they had no medical proof of an injury.
Work with an attorney to appeal your claim or file a lawsuit
You can try to dispute a denied claim by following the instructions in the denial letter. You will have to provide the proper documentation to support your challenge. Unfortunately, the directions are often very difficult to understand, and the insurance companies can kick back your challenge if you make even a seemingly insignificant mistake.
If you have been injured in an accident or your claim for damages has been denied by the insurance company, Rocky McElhaney Law Firm can help. Our attorneys in Nashville, Hendersonville and Knoxvilleare well-known throughout Middle and East Tennessee for their experience challenging bad faith insurance practices. If we can prove that the insurance company did not act in good faith in denying your claim, your insurer may be subject to punitive damages.
At Rocky McElhaney Law Firm we are fully aware of all of the coercive and deceptive practices that some insurance companies engage in with an eye towards preserving their bottom line, rather than protecting their customers who pay their insurance premiums that keep the companies in business. We will fight for your right to the insurance coverage you paid for.
We fight for our clients whose insurance claims have been unfairly denied
When your claim was denied after a serious car crash in Tennessee, you need an aggressive attorney who will fight for your rights to the insurance coverage you have been paying for all of these years. That's what the Rocky McElhaney Law Firm is here for. We battle the insurance company so that you don't have to. You can schedule a free initial consultation by calling 615-425-2500 or fill out our contact form. We keep offices in Nashville, Hendersonville and Knoxville so that we are always close when you need us.