Injuries From Drunk Drivers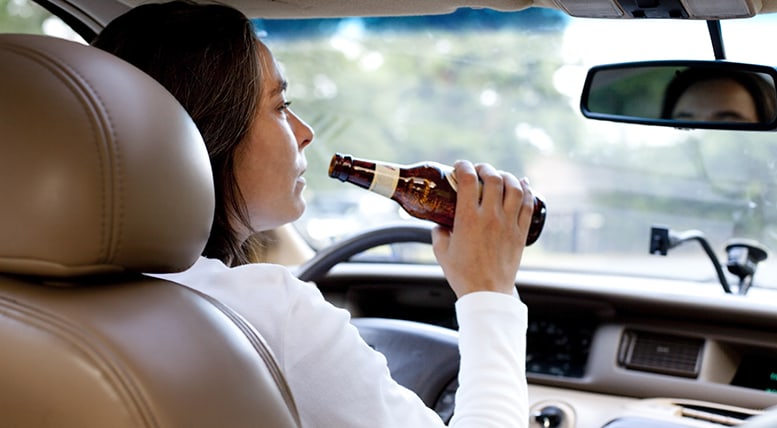 Nashville Auto Accident Attorneys Protect the Rights of People Hurt by Drunk Drivers
Skilled representation on behalf of families in Nashville, Hendersonville, Knoxville and throughout Tennessee
There isn't a driver in Tennessee who doesn't know that driving drunk is against the law – and yet thousands of them continue to do it year after year. Because of drunk drivers, 267 people lost their lives in 2015. Alcohol contributed to 1,538 auto accidents in Tennessee last year as well. People get hurt every day, and families are ripped apart because of it.
At the Rocky McElhaney Law Firm, we hold drunk drivers accountable for their actions. Our skilled auto accident attorneys in Nashville, Hendersonville and Knoxville have successfully represented clients from throughout Tennessee when a drunk or otherwise impaired driver caused a crash that led to an injury. When someone else's negligence harms you, you want a team of fighters on your side. Let Rocky McElhaney Law Firm be the firm that fights for you.
Why drunk drivers wreak so much havoc on the roads
A lot of people believe – wrongly, as it stands – that one or two drinks won't hurt them or anyone else while they're on the road. The truth is, even with a blood alcohol concentration of .02%, you are already impaired/ The Centers for Disease Control and Prevention shows us that after one or two drinks, there is a decline in your ability to track a moving target, and to handle two different tasks at once. By the time a driver reaches a .08% BAC, there is a definite decline in motor control, judgment, short-term memory and the ability to detect and avoid danger. This is why drunk drivers can easily miss road signs or street signs, weave in and out of traffic, drift to the side of the road or fail to hit their brakes to avoid hitting another car or truck.
Drunk driving laws in Tennessee
Tennessee, like all states, has laws that regulate drunk driving. Any adult driver who has a blood alcohol content of .08 or more is guilty of driving while intoxicated. Drivers of commercial trucks have to meet a .04 standard. There is zero tolerance for drivers under 21 to have any alcohol in their system. Our lawyers work with local law enforcement to prove that a driver was intoxicated at the time of the auto crash. When necessary, we also conduct our own investigation.
Tavern liability
Any vendor that sells liquor to a minor—someone under age 21—or to a person who is visibly intoxicated can be held responsible for injuries or deaths caused to anyone other than the drinker. Unlike other states, which only require that there be a preponderance of the evidence that the tavern or vendor reasonably knew the drunk driver had too much to drink already – Tennessee requires that the vendor should have known of the driver's intoxication beyond a reasonable doubt.
The Tennessee vendor liability law, called a Dram Shop law, does not apply to social hosts.
Injuries caused by drunk drivers in Tennessee
Car and truck drivers can anticipate a lot of dangers – the car that suddenly brakes in front of them, the deer that runs out in the road, the motorcycle rider who drivers between lanes – but it's hard to anticipate just what a drunk driver will do. For this reason, people injured in car wrecks often have no ability to take defensive maneuvers. As a result, a crash with a drunk driver can leave you with serious, long-term injuries, such as:
Spinal cord damage, including paralysis
Permanent loss of vision or hearing
Permanent scarring
Loss of limb or other disfigurements
Soft tissue and organ damage
Broken bones
Sprains or strains
Under the most tragic of circumstances, a drunk driver can cause the wrongful death of your loved one. If that worst comes to pass, you need an experienced Nashville auto accident lawyer on your side to help you recover compensation to pay your medical bills, take care of day-to-day expenses, and to protect your family in the future.
Drunk driving liability
Drunk drivers are liable for the accidents they cause. We demand they pay for the medical bills, lost wages, and pain and suffering they cause. When a beloved family member tragically dies, we file wrongful death lawsuits on behalf of the families of the deceased.
In addition, we often demand that the drunk driver pay punitive damages. There is simply no excuse for getting behind the wheel of a car when a driver is intoxicated. If a vehicle owner let another driver use the vehicle knowing that person was intoxicated—or having reason to believe he/she was drunk—the owner (if different from the driver) can also be found liable for any fatalities or injuries.
A word about drugged driving
Tennessee and other states have seen a spike in the number of car wrecks caused by drugged drivers over the last few years. The National Institute on Drug Abuse cites some sobering statistics from the National Highway Traffic Safety Administration:
In the NHTSA's 2013-2014 National Roadside Survey, "more than 22 percent of drivers tested positive for illegal, prescription, or over-the-counter drugs.
Nine out of 10 people 65 years of age and older take one or more prescription drugs, and almost 40 percent take five or more (NCHS, 2014).
A 2010 nationwide study of fatal crashes found that 46.5 percent of drivers who tested positive for drugs had used a prescription drug, 36.9 percent had used marijuana, and 9.8 percent had used cocaine.
Marijuana is the drug most often linked to drugged driving."
Being hit by an intoxicated or otherwise impaired driver can have life-long repercussions. At Rocky McElhaney Law Firm, our Nashville car crash attorneys understand the serious challenges you face after such an accident. We will fight hard to ensure that you and your loved ones are protected after a collision.
Injured in a crash by a drunk driver in Tennessee? Call Rocky for help.
Dealing with the after effects of a drunk driving crash is hard; choosing the right lawyer to fight for you shouldn't be. At the Rocky McElhaney Law Firm, we fight for justice and for fair compensation for auto accident victims in Nashville, Hendersonville, Knoxville, and throughout Tennessee. Call Rocky at 615-425-2500 or fill out our contact form to schedule your free consultation with an experienced Nashville car wreck attorney today.