Electronic Logging Devices and Truck Driver Safety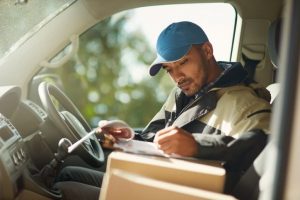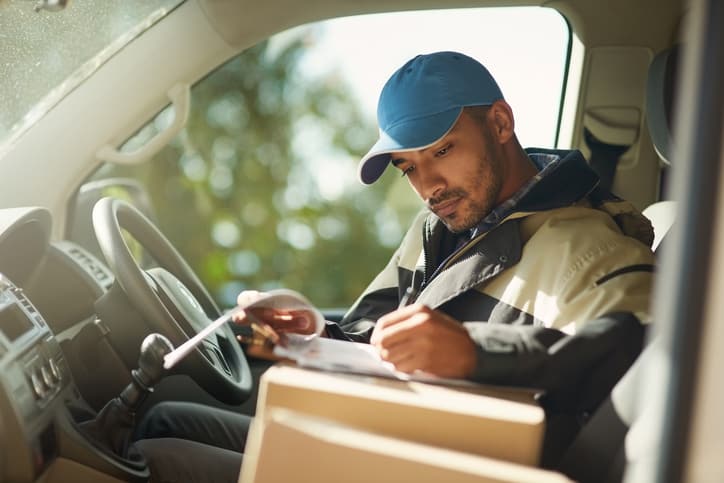 Electronic Logging Devices (ELDs) are an attempt to keep drivers safe using technology. The Federal Motor Carrier Safety Administration (FMCSA) has been rolling out ELDs in phases that began in 2015, and will end in 2019. Phase II of the ELD mandate will commence on December 18, 2017. This is the last day that paper logs will be acceptable (with certain exceptions) and all drivers who are required to keep a Record of Duty Status log (RODS) must use an ELD which will document their compliance with Hours of Service (HOS) rules. Throughout Phase II, which will continue until Dec 16, 2019, truck drivers and trucking companies will have several options for complying with the law, but after that date all truck drivers and carriers must comply with the ELD rules.
In 2015 there were 4,337 traffic fatalities in large truck and bus crashes in the U.S. The NHTSA does not keep track of how many of those crashes were because of drowsy truck drivers. Fatigued truck drivers have been a serious problem on the U.S. highways and roadways for decades. ELDs are being mandated by federal highway safety authorities to automate commercial truck drivers' compliance with HOS regulations, which were put in place to make sure that truck drivers get sufficient rest before they get behind the wheel.
How do ELDs work to make us safer?
An ELD connects with the Electronic Control Module (ECM) of a large, commercial truck to capture data directly from the engine to record when the truck is stationary and when the truck is in motion. ELDs replace paper logbooks and allows truck drivers and fleet operators to track their compliance with HOS regulations.
The goal of ELDs is to reduce truck accidents and fatalities and get fatigued drivers off the roads. The regulations have technical and performance specifications that the device must be able to provide:
ELDFacts.com lists the following technical requirement for ELDs:
Connect to the truck's engine to record if the truck is in motion
Allow the driver to log in and select On-duty, Off-duty, or On-Duty Not Driving; drive segments must be automatically selected based on vehicle movement
Graphically display a Record of Duty Status, so a driver can quickly see hours in a day
Provide data in a format that's standardized and can be transmitted to law enforcement in a number of prescribed ways, such as wireless web services, USB, or Bluetooth 2.0
Be provider-certified that the device meets the proper specifications
Trucking industry challenge to the ELD mandate goes to the Supreme Court
The Electronic Logging Device mandate was not popular with everyone in the trucking industry. The Owner-Operator Independent Drivers Association (OOIDA) took its battle against ELDs to the Supreme Court arguing that ELDs (which would impact more than 3.5 million commercial drivers) violate the truck driver's privacy and would encourage carriers to harass truck drivers. In an article on Trucks.com, Todd Spencer, executive vice president of OOIDA said, "This is government overreach at historic proportions, specifically targeting small business truckers. Not only will the mandated technology not improve safety, the required tracking in the measure goes to the very foundation of our nation and its constitution."
Trucking industry lobby, the American Trucking Association, road safety advocates and big motor carriers support ELDs. The FMCSA estimates that ELDs will prevent 1,844 crashes, 562 injuries and save 26 lives each year by keeping exhausted truck drivers off the road.
In June 2017, the Supreme Court declined to hear the OOIDA's lawsuit against the DOT requiring ELDs, so the rule will go into effect in December 2017.
The Federal Motor Carrier Safety Administration has complied a page devoted to Frequently Asked Questions (FAQs) - ELD Rule, which includes the exemptions to the ELD rules and penalties for noncompliance, which can include Out of Service penalties and fines.
For legal help in Nashville, Hendersonville, or Knoxville after injuries from a truck accident, contact the Rocky McElhaney Law Firm today. Our experienced Nashville truck accident attorneys have successfully represented victims of devastating truck crashes. We are Gladiators in Suits — and we are ready to fight for you. To speak with a highly qualified legal professional today, call 615-425-2500 or use our contact form to make an appointment.