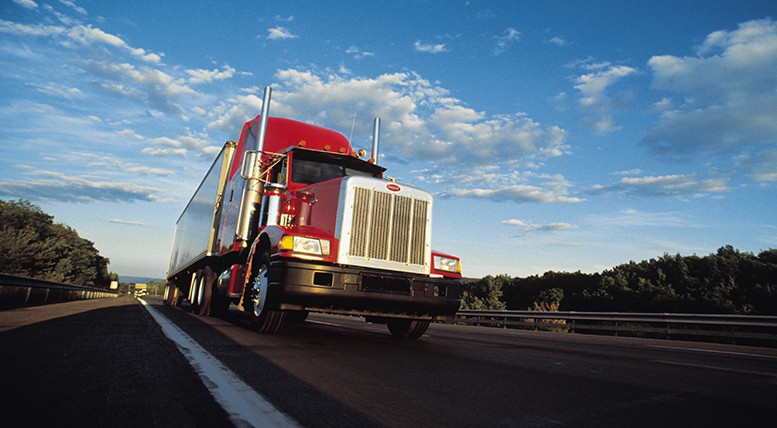 Holding Dangerous Truck Drivers Accountable
Tennessee's premier personal injury law firm puts people first
Tennessee sees a lot of commercial trucks: we have a lot of industry and we have a lot of highways, so it's natural that we have more than our share of trucks. When truck drivers disobey the rules of the road, or drive as though they're immune from the laws, the chances for a serious accident increase – and so do the chances for serious injury.
When a negligent truck driver harms you or your loved one, we're by your side. The Rocky McElhaney Law Firm in Nashville offers comprehensive and unrivaled representation for people who were harmed in a truck accident. We've secured millions of dollars for our clients in settlements and jury trials, because we know exactly what it takes to build a winning case. You don't have to suffer alone; our team of personal injury attorneys has your back.
Examples of negligence by drivers
Sometimes a truck accident is caused by a bad tire or broken brakes – sometimes it's caused because the driver wasn't doing his or her job correctly. Our firm has helped people throughout Tennessee when a driver caused an accident by:
Driving recklessly. Speeding, ignoring traffic signs or signals, or weaving in and out of traffic are all reckless driving behaviors.
Driving too fast. Speeding is dangerous and large trucks and tractor trailers take longer to stop then other vehicles on the road, making speeding especially dangerous.
Driving under the influence. CDL and commercial license holders have a lower BAC level than the general public. A driver who has one beer may already be over the legal limit.
Driving while fatigued. A tired driver is a dangerous driver. When a driver ignores the laws set in place for how long he or she can drive, that driver puts innocent people at risk.
Distracted driving. Texting, using a GPS, fiddling with the radio and eating are all distractions. A distracted truck driver may blow through a red light or drift into another lane.
Road rage. Heavy traffic is frustrating for every driver – for truck drivers who are paid based on the jobs they complete, however, heavy traffic can be costly in other ways. A driver with road rage who cuts off other drivers, tailgates, or purposely speeds up to pass a car and then slows down again are responsible for the damages they cause.
Ignoring weather conditions. Heavy fog, rain or snow means we all have to slow down. Big rigs and 18 wheelers are too heavy to stop quickly, and jamming on the brakes can cause them to slip over or jackknife.
There is no excuse for driving negligently. When commercial truck drivers are negligent, however, the results can be devastating. Innocent people can face a lifetime of therapy for traumatic brain injuries or paralysis, and some pay the ultimate price. Here at the Rocky McElhaney Law Firm, our truck accident lawyers hold those drivers accountable when their actions caused you or your loved one to suffer. We are aggressive negotiators and litigators who stop at nothing to help you obtain the compensation you need to recover.
For more information on truck accident injuries, please visit our Tennessee Truck Accident Attorney's Guide.
Don't let a negligent truck driver keep you from moving forward
A truck accident caused by negligence is an accident that should have been prevented. At the Rocky McElhaney Law Firm, we don't let drivers get away with their mistakes. Please call 615-425-2500 or fill out our contact form to speak with an experienced truck accident lawyer. We proudly serve clients in Chattanooga, Columbia, Hendersonville, Kingsport, Knoxville, Memphis and Murfreesboro from our home office in Nashville.